Two years after Floyd's death, little has changed
Share - WeChat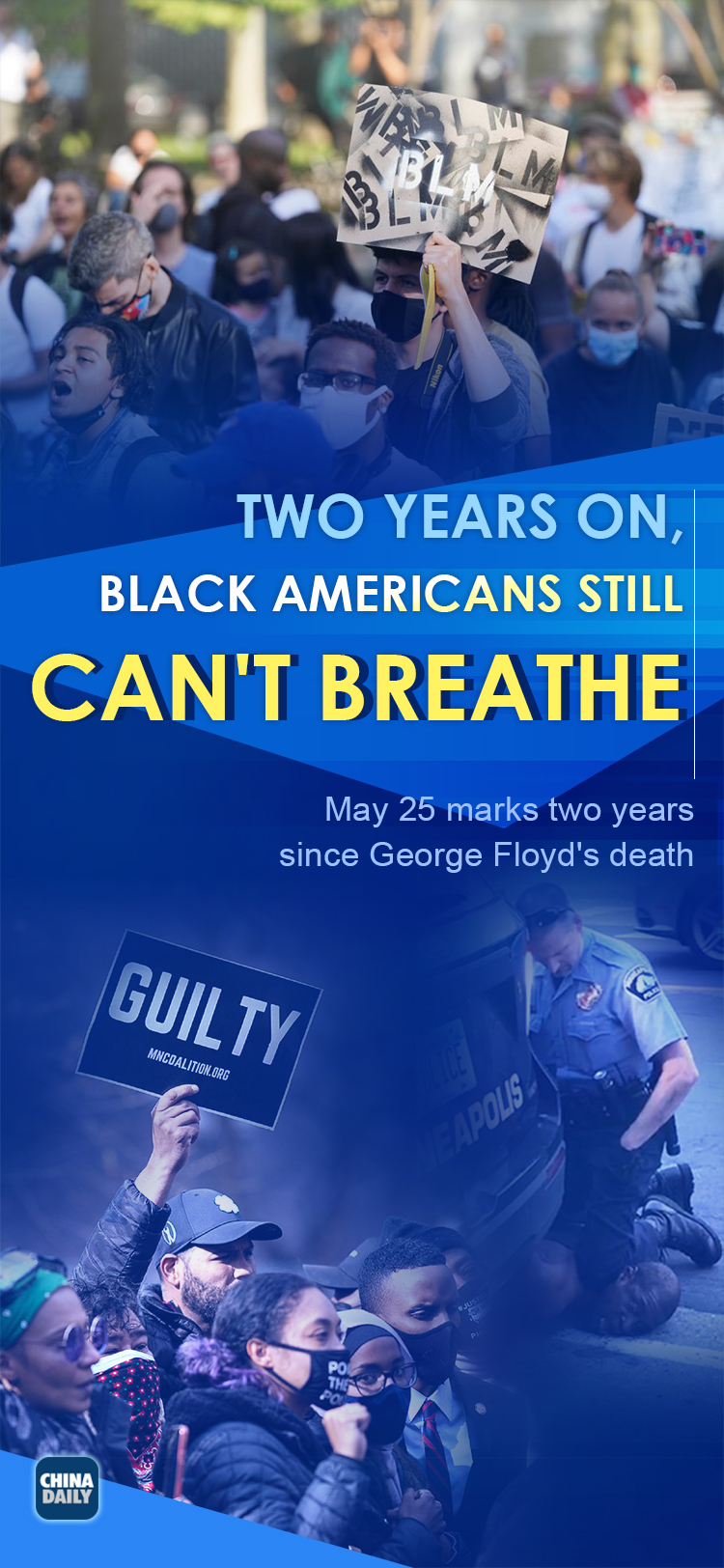 May 25 marks two years since George Floyd died after a police officer kneed on his neck for 9 minutes and 29 seconds.
"I can't breathe," the 46-year-old black man's dying words, rang throughout the US as protesters took to the streets against racial injustice and police violence.
Little progress has been seen despite the great international outburst of outrage and pledges for change.
The recent killing of a 26-year-old refugee from Congo in the US state of Michigan by a white police officer was another example of systematic pattern of police violence and brutality targeted at minority communities.
Last year, police violence is a leading cause of death among young black men, and unarmed black Americans are three times more likely to be killed by the police than are unarmed white people, according to The Washington Post.
Safety concerns were top of mind for 32 percent of black US adults well before a white gunman killed 10 people – all of them black – in a mass shooting at a grocery store in Buffalo, New York, on May 14, according to a Pew Research Center survey conducted in mid-April.