System to protect minors bearing fruit
By YANG ZEKUN | chinadaily.com.cn | Updated: 2022-05-27 15:54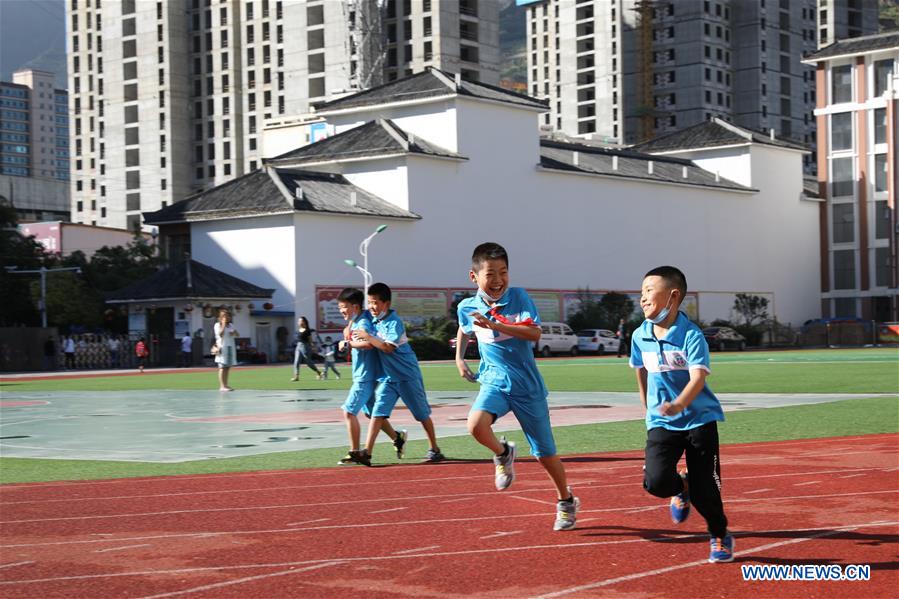 The compulsory reporting system for cases involving minors has improved their protection, and those who fail to fulfill their obligations under the system will be held responsible, the Supreme People's Procuratorate said.
In May 2020, nine central departments jointly issued trial guidelines for establishing a compulsory reporting system for cases involving the exploitation of minors. The system was later included in the amended Juvenile Protection Law, which came into force in June of last year.
Since 2020, teachers, medical personnel, resident committees, village committees and other institutions and individuals have actively fulfilled their obligation to report cases, bringing a large number of crimes to light swiftly, an official from the SPP's ninth procuratorial office said.
Between May 2020 and March 2022, procuratorial organs handled 2,854 cases flagged by the system, according to the SPP.
Under the law, government departments, resident and village committees, institutions and staff in close contact with minors must immediately report cases of minors suffering from or facing danger to their physical or mental health or other dangerous situations, to public security, civil affairs, educational or other relevant departments.
In addition, when minors check in to hotels or other places of accommodation with or without an accompanying adult, operators must note guardian contact information, establish the relationship between those checking in and other necessary details, and immediately report any suspected crime to public security organs.
Some prominent problems remain, such as hotels and other places of accommodation failing to report suspected crimes in time. Additionally, the anonymous official said, there is still a long way to go before society reaches consensus and universally accepts the system.
"The compulsory reporting system is a strong guarantee for the healthy growth of minors, and observing it is the legal obligation of all those who have dealings with minors," the official added.
Prosecutors found flaws in over 1,600 of the cases handled, with those responsible failing to fulfill their obligations. As a result, 299 people were held accountable and prosecuted.
One case released by the SPP detailed events that took place in October 2020, when an adult surnamed Xu and a juvenile surnamed Yang invited two female minors, surnamed Liu and Wang, for a meal, during which they coaxed the girls into drinking a lot of wine.
They later took the two drunk girls to a hotel in Xuzhou in Jiangsu province where Yang had sex with Liu and Xu attempted to have sex with Liu and Wang, but failed in both attempts.
In March 2021, Yang and Xu were prosecuted on suspicion of rape. Yang was sentenced to two years and nine months, and Xu was sentenced to three years and nine months.
Investigations showed that the hotel staff only took Xu's information and allowed the four to check in to the same room. Footage from the reception desk surveillance camera shows that the two girls were obviously in a drunken state and that one was dressed in a school uniform.
Despite this, staff didn't ask either girl for their IDs, ask what was going on, or take their guardians' contact details. Nor did they contact police after discovering what was happening.
Police imposed administrative penalties on the hotel and asked its operator to make reparations. The procuratorate encouraged the two victims file a civil lawsuit against the hotel and the operator was required to pay 10,000 yuan ($1,480) in emotional compensation.