Romania holds 'Chinese Bridge' language contest for college student
Xinhua | Updated: 2022-05-29 09:53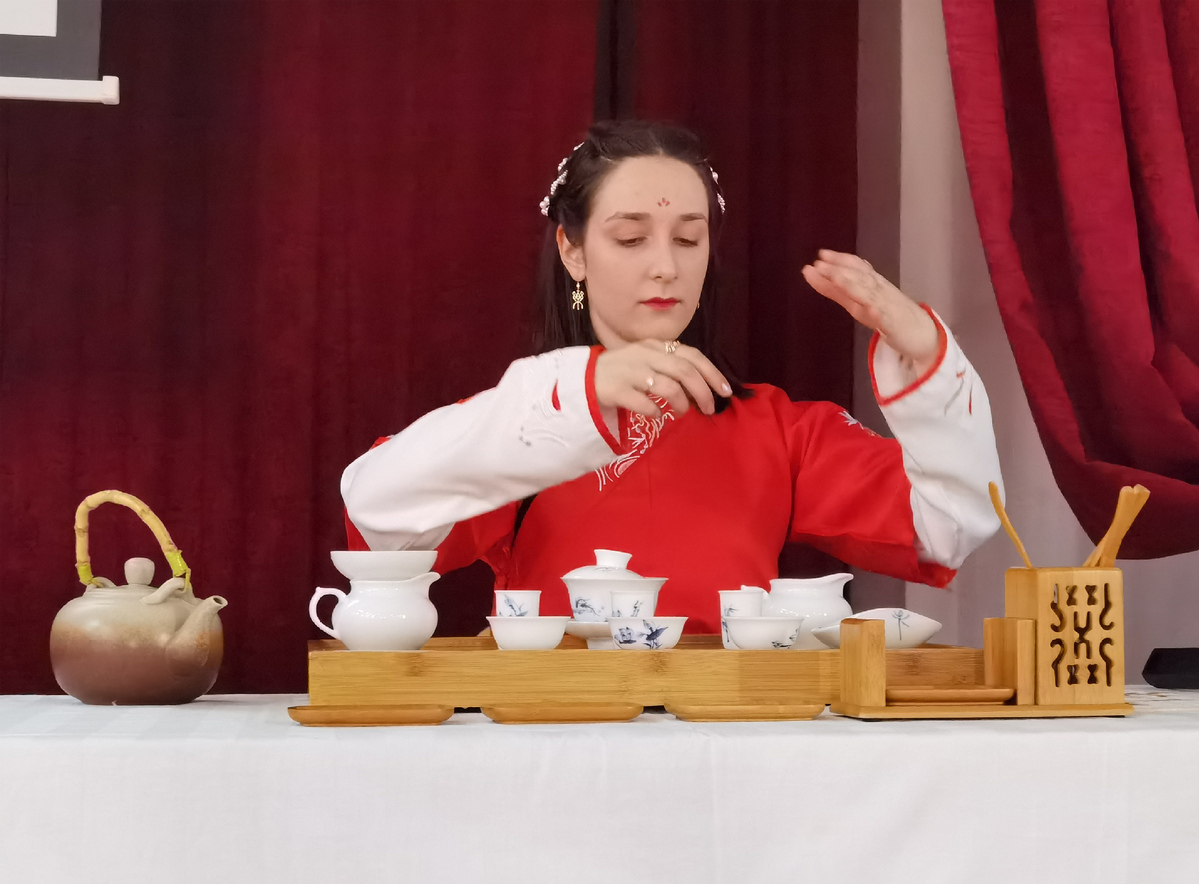 BUCHAREST - The 21st "Chinese Bridge" Chinese Proficiency Competition for Romanian College Students, the first offline edition since the COVID-19 pandemic, was held here on Saturday.
A total of 17 contestants from across the country competed in the event, with Martin Sharma, a sophomore from the University of Bucharest winning the Grand Prize. He will represent Romania in the "Chinese Bridge" global final.
The students competed in three segments featuring keynote speech, knowledge quiz and talent show, explaining their understanding of "One World, One Family", the theme of the competition, from various perspectives such as language learning, literature, film, music, and delicious food.
Zhao Li, cultural counselor of the Chinese Embassy in Romania, said in an opening speech that the bilateral people-to-people and cultural exchanges have never been interrupted over the past seven decades since the establishment of diplomatic relations between China and Romania.
Expressing her appreciation that many Romanians are enthusiastic on learning Chinese and understanding Chinese culture, the counselor voiced hope that the young Chinese learners in Romania will contribute to the promotion of friendship between the two countries from generation to generation.
Mugur Zlotea, who once studied Chinese in China and is now Pro-rector of the University of Bucharest, delivered a speech in fluent Chinese, praising the teachers and volunteers of the four Confucius Institutes in the country for their efforts in Chinese teaching, and encouraging students to learn Chinese well.
The 15th "Chinese Bridge" Chinese Proficiency Competition for Romanian Secondary School Students was held last Saturday in the Black Sea coastal city of Constanta.
Mara Mereanu from the Confucius Classroom in the western city of Arad stood out from the 17 contestants and won the qualification to represent her country in the "Chinese Bridge" global final for secondary students later this year.