Children's Day celebrated with online film exhibition
By Xu Fan | chinadaily.com.cn | Updated: 2022-06-01 17:27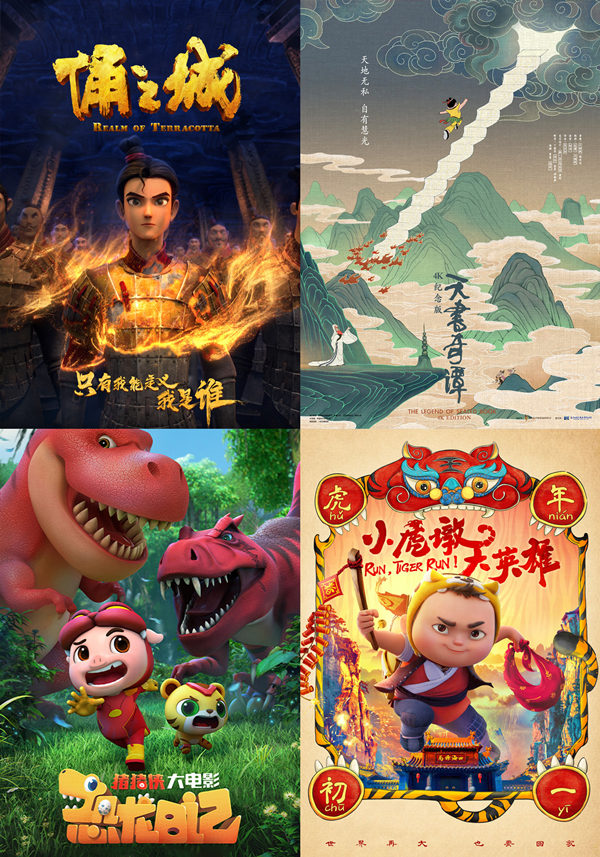 As a special gift to mark International Children's Day, 30,000 digital tickets for nine acclaimed movies have been distributed free to overseas Chinese youngsters, according to the All-China Federation of Returned Overseas Chinese.
The online movie exhibition, streaming on the Smart Cinema app, has four categories highlighting the themes of growing up, creative imagination, missing hometown and reviewing classics.
With the majority in the lineup being animated movies, highlights include Realm of Terracotta, a fantasy inspired by Emperor Qin Shihuang's Terracotta Warriors; Run, Tiger Run, a martial arts legend; the restored 4K version of The Legend of the Sealed Book, a classic from 1983; and GG Bond: Diary of Dinosaurs, the latest animated outing about a heroic pig.
The online event promotes Chinese culture and traditions to Chinese youngsters overseas, according to the federation.
Starting on June 1, the online event will last until June 20.