Actress Liu Yifei shows off tea acrobatics in her latest outing
Share - WeChat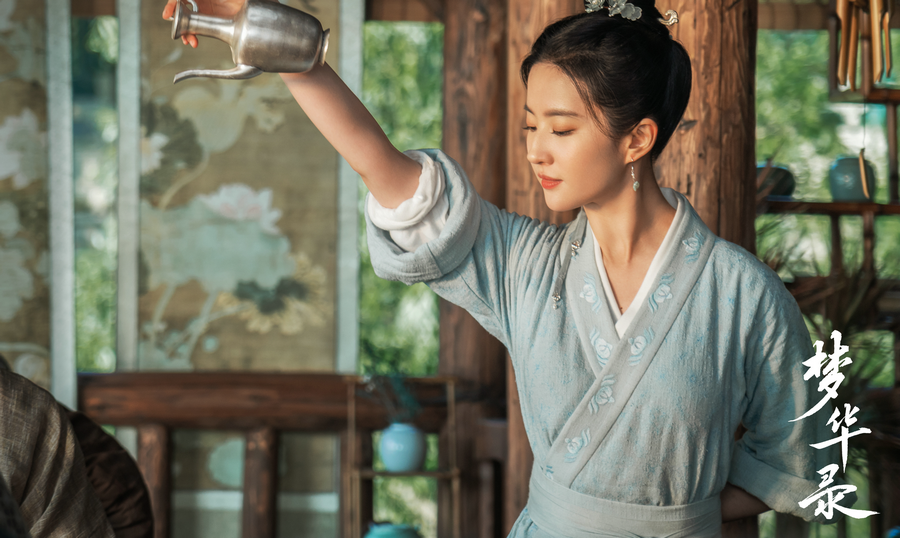 "My character, Zhao Pan'er, is a brilliant woman. She made me think more about how to fill her personality with my own understanding. For me, every new role marks a new journey. I have to empty myself to fully immerse myself into this new character," said Liu.
The series features China's traditional tea acrobatics, an equivalent to coffee art, as one of its top draws. Liu's role, a teahouse keeper, demonstrates dazzling skills of pouring tea or creating beautiful patterns on the surface of a cup of tea in some scenes.
Under the helm of director Yang Yang, the online series is written by scriptwriter Zhang Wei, also an associate professor of literature at Beijing Film Academy.
Currently, the series has obtained 8.8 points out of 10 on Douban, one of the country's most popular review aggregators.