BYD becomes third most valuable automaker globally
chinadaily.com.cn | Updated: 2022-06-08 13:49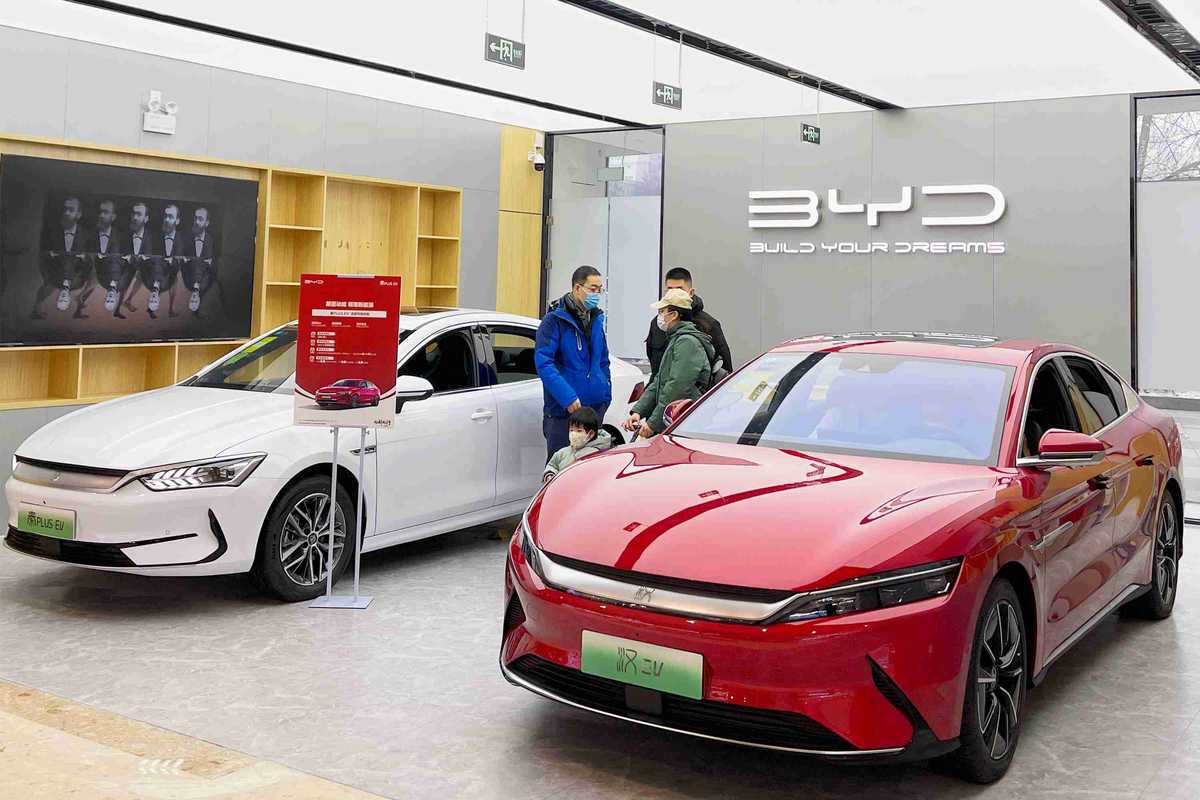 Chinese electric vehicle maker BYD has a market capitalization of more than $128 billion as of June 8, 2022, making it the world's third most valuable automaker by market cap, according to CompaniesMarketCap statistics.
The Shenzhen, Guangdong province-based company, which is backed by legendary investor Warren Buffett, was the only carmaker to come from China placed among the top ten.
The company has set another record month of sales and production in May, with both figures surpassing 100,000.
According to the China Association of Automobile Manufacturers, last month, sales of BYD new energy vehicles rose 148.28 percent year-on-year to 114,943. During the first five months, BYD sold 512,363 units of NEV cars, surging 161.85 percent on a yearly basis.
BYD earlier announced that it has already ceased the production of traditional gasoline-powered vehicles starting from March. In the future, BYD's auto business will focus on pure electric vehicles and plug-in hybrid electric vehicles.
With the COVID-19 outbreak on the wane, Chinese carmakers' market cap has shown an upward trend recently as domestic auto sector resumes production.
Great Wall Motors, with a market cap of $39 billion, overtook Ferrari to rank No 11. Nio and SAIC Motor ranked 13th and 16th respectively.
Overall, Tesla, with a market cap of $742.46 billion, takes the crown at the ranking. Toyota came in second place with Volkswagen and Mercedes-Benz ranking fourth and fifth respectively.