Yellen flags end for some China tariffs
By ZHAO HUANXIN in Washington | CHINA DAILY | Updated: 2022-06-10 08:10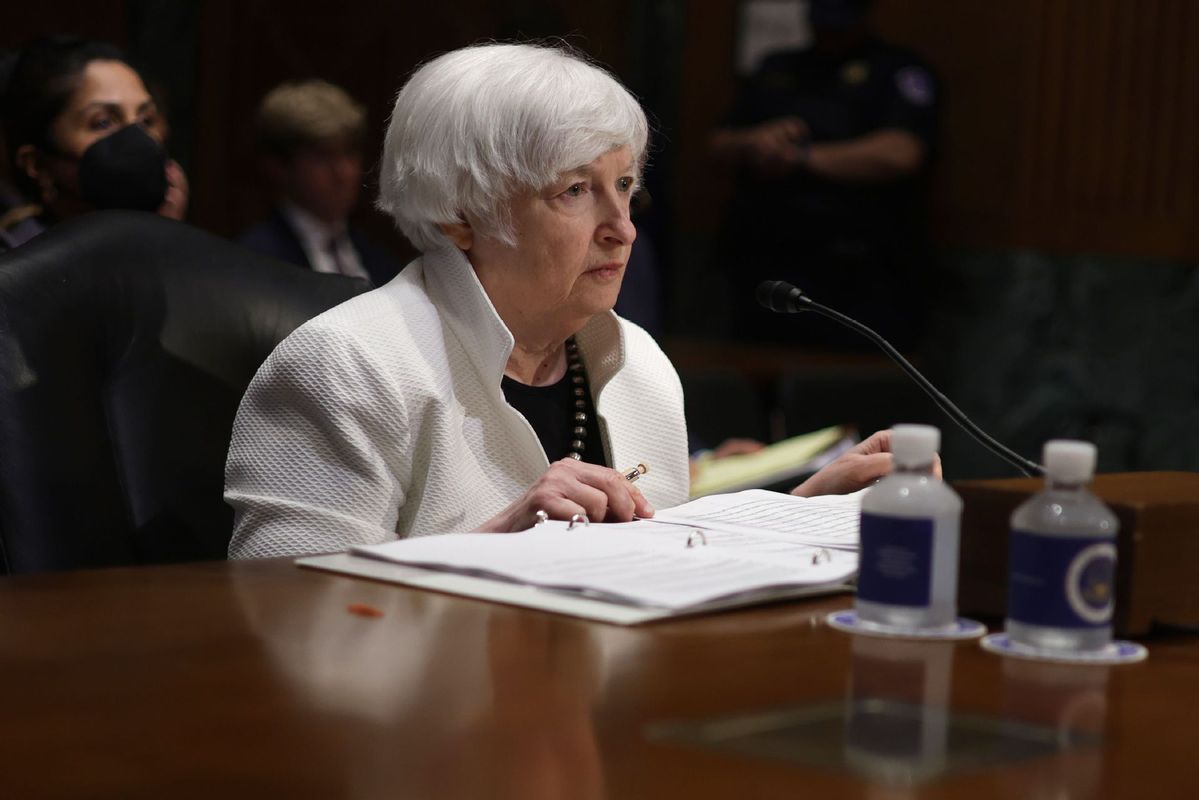 Amid economic strains, US Treasury chief says action may be weeks away
US Treasury Secretary Janet Yellen said on Wednesday that Washington is looking to rescind some tariffs on Chinese imports "in the coming weeks", the first time the Biden administration has offered a timeline for the rollback of the duties to help rein in surging inflation.
"This administration inherited a set of (Section) 301 tariffs imposed by the Trump administration that I think really weren't designed to serve our strategic interests," Yellen said during testimony to the House of Representatives' Ways and Means Committee.
During his presidency, Donald Trump launched a trade war with China in 2018, slapping additional tariffs on more than $300 billion worth of Chinese imports, citing Section 301 of the US Trade Act of 1974.
Yellen told lawmakers that the US needs to address China's "unfair trade practices", but some of the tariffs ended up being paid by people in the US, in the way they strained consumers and businesses.
"We are taking a look at those and looking to be able to address, to reconfigure those tariffs in a way that would be more strategic," the Treasury chief added.
Prompted for a timeline by Jackie Walorski, a US representative from Indiana, Yellen said: "I think in the coming weeks, we expect; I can't give you a firm timeline, but with respect to the exclusion process and tariffs, that's something that's under active consideration."
Walorski, a Republican, is among more than 140 US lawmakers who wrote a letter in late January to call on US Trade Representative Katherine Tai to revive and expand a tariff-exclusion process on Chinese goods to help US manufacturers and workers.
During the testimony, Walorski said inflation in the US had reached a 40-year peak, and in seeking to provide relief for it, she and many of her colleagues on the House Ways and Means Committee pushed for a "robust" Section 301 exclusion process for the majority of the time those tariffs were in place.
"The administration's policies have given us climbing gas prices, persistent supply chain bottlenecks, workforce shortages and surging inflation. The need for relief has never been greater," she said.
The US Bureau of Labor Statistics is expected to release the May consumer price index, or CPI, on Friday.
In April, US consumer inflation increased by 8.3 percent from a year ago. In March, the US logged a CPI of 8.5 percent, the largest 12-month increase since the period ending December 1981, according to the bureau.
To understand the deflationary impact of tariff reductions, Megan Hogan and Yilin Wang, both research analysts at the Peterson Institute for International Economics in Washington, said they estimated that cutting the China tariffs could eventually lead to about a 1 percentage-point reduction in inflation.
Gary Hufbauer, a former US Treasury official and nonresident senior fellow at the institute, said US President Joe Biden's "problem from hell" is inflation, on which he has to take "concrete" steps to show concern.
Biden said during a trip to Asia late last month that reducing tariffs imposed on China was "under consideration".
"Business firms that use Chinese components are lobbying hard for exclusions and just outright repeal. That's a strong force within Congress and making itself felt in the White House," Hufbauer said.
Some recent relief
The US trade representative has most recently provided some relief from the China tariffs by reinstating 352 expired product-specific exclusions from the duties of up to 25 percent.
The office is conducting a statutory four-year review of the initial Section 301 tariffs it imposed on Chinese imports.
Asked if Yellen's talk of a timetable may have considered the time for the mandatory review, Hufbauer said: "The timing of the Sec 301 reviews is coincidental. But much broader exclusions might be part of the answer."
He estimated that "whatever action" will come between June and August, before the midterm congressional elections in November.
Liu Pengyu, a spokesman for the Chinese embassy in Washington, said a World Trade Organization expert panel had ruled that the Section 301 tariffs were in breach of the US' WTO obligations.
"The fact is that imposing tariffs has harmed both sides over the past few years, and much of the hurt has been passed on to their own companies and consumers," he said.
huanxinzhao@chinadailyusa.com