Longest day is a turning point
Share - WeChat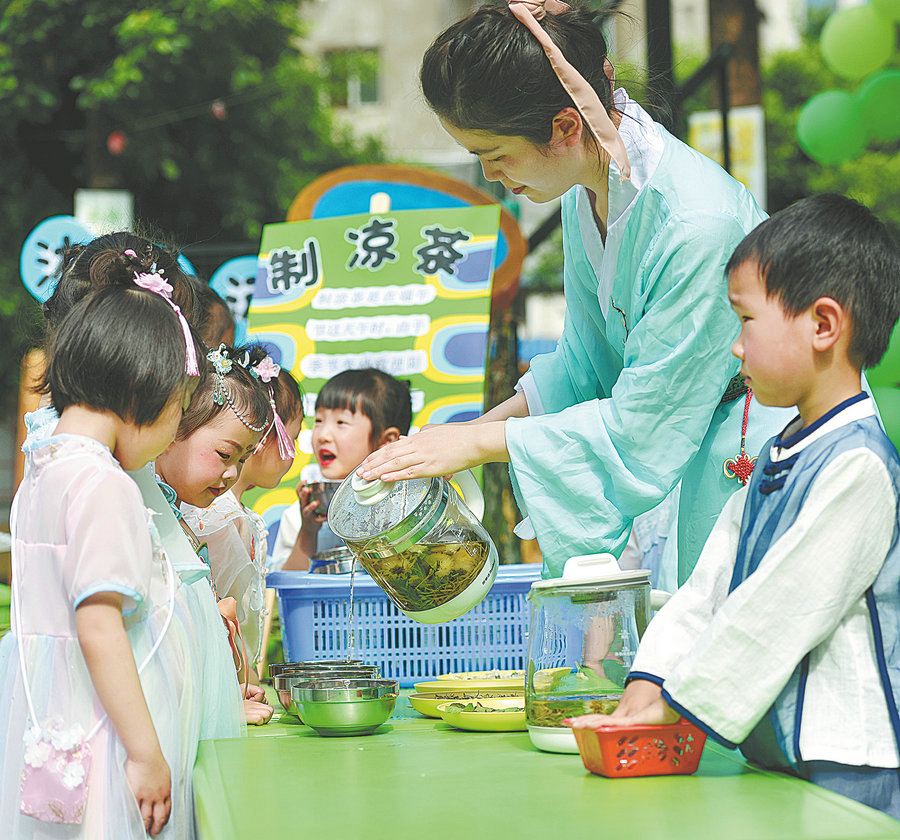 While in modern China, xiazhi is simply known as one of the solar terms, in ancient times it was a major festival. In the Song Dynasty (960-1279), the festival offered officials a holiday of three days. A grand sacrificial ceremony, led by the incumbent emperor, was also held on the Summer Solstice during the Ming (1368-1644) and Qing dynasties.
According to Guo Wenbin, a scholar of traditional culture, many customs from the ancient Summer Solstice festivals, including dragon boat races, are now celebrated as part of events, such as Dragon Boat Festival, or Duanwu Festival.
"We often believe Duanwu was created to commemorate patriotic poet Qu Yuan of the Warring States Period, who committed suicide on the fifth day of the fifth lunar month. But, actually, before the death of Qu, Chinese people already celebrated Duanwu, which often fell between Grain in Ear, the ninth solar term, and Summer Solstice. Many customs of Duanwu we follow now are related to those two solar terms," says Guo.
A folk saying goes: "After eating Summer Solstice noodles, daylight will become shorter day by day". Since the Summer Solstice is often a time when people harvest wheat, it's a tradition to eat noodles. The Summer Solstice festival in Dengfeng includes an activity whereby nearly a thousand people eat noodles together.
As Summer Solstice represents the longest day, some environmental advocates have encouraged the switching off of lights for a couple of hours as a symbolic, and practical way, of saving energy. Related activities have been held in many cities across China and the world. This xiazhi, maybe more people will "see the light" and take the initiative to go outside and enjoy an extra few hours of sunshine.
Shi Baoyin in Zhengzhou contributed to this story.