A guiding light
By Cheng Yuezhu in Beijing and Li Yingqing in Kunming. | China Daily | Updated: 2022-06-22 07:18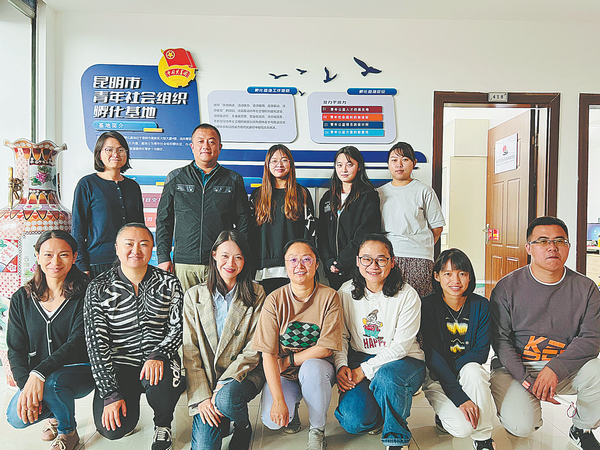 For seven years, 29-year-old Zhou Guihong has been working on the front line of youth rights protection, crime prevention and social work for adolescents.
As the director of Kunming Red-headed Gull Service Center for Youth Affairs in Yunnan province, she has led the team in helping more than 100,000 teenagers.
Zhou says an early interest in public welfare and volunteering led her to choose social work as her major at South China Normal University in Guangzhou, Guangdong province.
"The social work cause in Guangdong is more developed than in my home province Yunnan. At the time, we had guest lecturers from around the country, and the school gave us opportunities to volunteer at centers for children with disabilities and autism," Zhou says.
Her work with teenagers began in her junior year of university, when she interned at Youth Zone, an organization in Guangzhou that provides services for, and protects the rights of, young people.
"When I was doing the internship, I got to know teenagers, and found them to be very lively, alert and easy to communicate with. Another reason for working with teenagers is that adolescence is an important phase in a person's growth, it is when guidance is needed in shaping their characters," she adds.