China set to serve up some female aces
By A. Thomas Pasek | China Daily | Updated: 2022-06-23 06:41
Anyone over 20 and worth their tennis salt remembers where they were that sweltering summer night in early June in the Parisian suburbs when Li Na won the 2011 French Open women's singles championship, becoming the first Asian Grand Slam champion of either gender. Then, after enduring some nagging injuries over the next three years, she repeated the feat down under, walking away with the Australian Open trophy in 2014 following a tense first-set tiebreaker before serving up a 6-0 bagel in the decider over Dominika Cibulkova of Slovakia.
I know I am wasting precious ink typing these scores as you tennis fans out there can recite them by rote.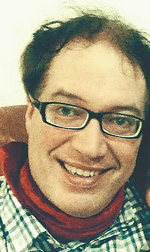 Shortly after Li's second title, her Women's Tennis Association ranking soared to No 4, a career high. Sadly, chronic ailments returned, prompting her to retire later that year at the relatively tender age of 32.
Her stellar but injury-plagued career reminds me of former NBA big man Yao Ming, who, while with the Houston Rockets, was also forced to hang up his sneakers at 31 due to foot troubles.
Ah, what could have been…
Over the span of her truncated career, Li-a native of Wuhan, Hubei province-was the first player to represent an Asian nation in a Grand Slam final, finishing second in Melbourne in early 2011. She was also a semifinalist at the 2008 Beijing Summer Games and the first from the continent to break into the WTA Top 10.
Li's on-court mastery, off-court eloquence, humor and advocacy for women's tennis in China, as well as her ability to stay out of court (unlike six-time grand slam champ Boris Becker, currently cooling his heels in a German prison for financial misdeeds) made her a global game-set-match sweetheart.
Who can forget her playfully teasing tone toward her sometimes coach and full-time hubby during her many victory speeches?
Li first picked up a racket at a very early age and soon became known for her deadly backhand and expert court coverage. And with so many "firsts" for the two-time slam champ, it's no wonder that many young Chinese girls were inspired to fall in love with a game where "love" means nothing but grand slam glory does.
Examples include Zhang Shuai (WTA rank: 41), Wang Xinyu (WTA: 76) and Zhu Lin (WTA: 96).
But, perhaps, most impressive of late among young Chinese female court maestros is a 19-year old from Li's hometown-Zheng Qinwen, who catapulted herself to a WTA ranking of 46 after bowing out of the recently completed Grand Slam French Open quarterfinals with a three-set loss to current world No 1, Iga Swiatek of Poland.
Zheng's shock first-set tiebreaker win turned out to be the only set the Pole gave away on the hot French clay over those two presummer weeks.
I remember thinking that she could be the real deal, when Zheng surprised former No 1 Simona Halep of Romania two rounds prior, and then sent Alize Cornet packing with nine unanswered games before the Frenchwoman retired.
The stunned Parisian crowd was surely starting to pay attention to this teen upstart, who does much of her training on clay in neighboring Spain.
One can only imagine a then-8-year-old Zheng watching what may have been her neighbor Li raise the cup at Roland-Garros in Paris in 2011. Was the young primary school pupil inspired to hit the courts with her fellow Wuhan citizen's clay-court conquest?
In fact, after Zheng began making the headlines, beginning with the surprise defeat of Halep, post-match interviews were often peppered with Li's name as a major reason driving Zheng's stellar success at such an early age.
Another factor behind Zheng's aggressive go-for-broke achievements so far is surely her killer forehand, which her 185-centimeter frame allows her to whipsaw across the net.
Wang Xinyu of Shenzhen, Guangdong province, is just a couple centimeters shorter than the towering Zheng so perhaps physical stature can propel these two, and other Chinese women, to new heights.