Rains in Guangdong to begin subsiding
By ZHENG CAIXIONG in Guangzhou | China Daily | Updated: 2022-06-23 09:42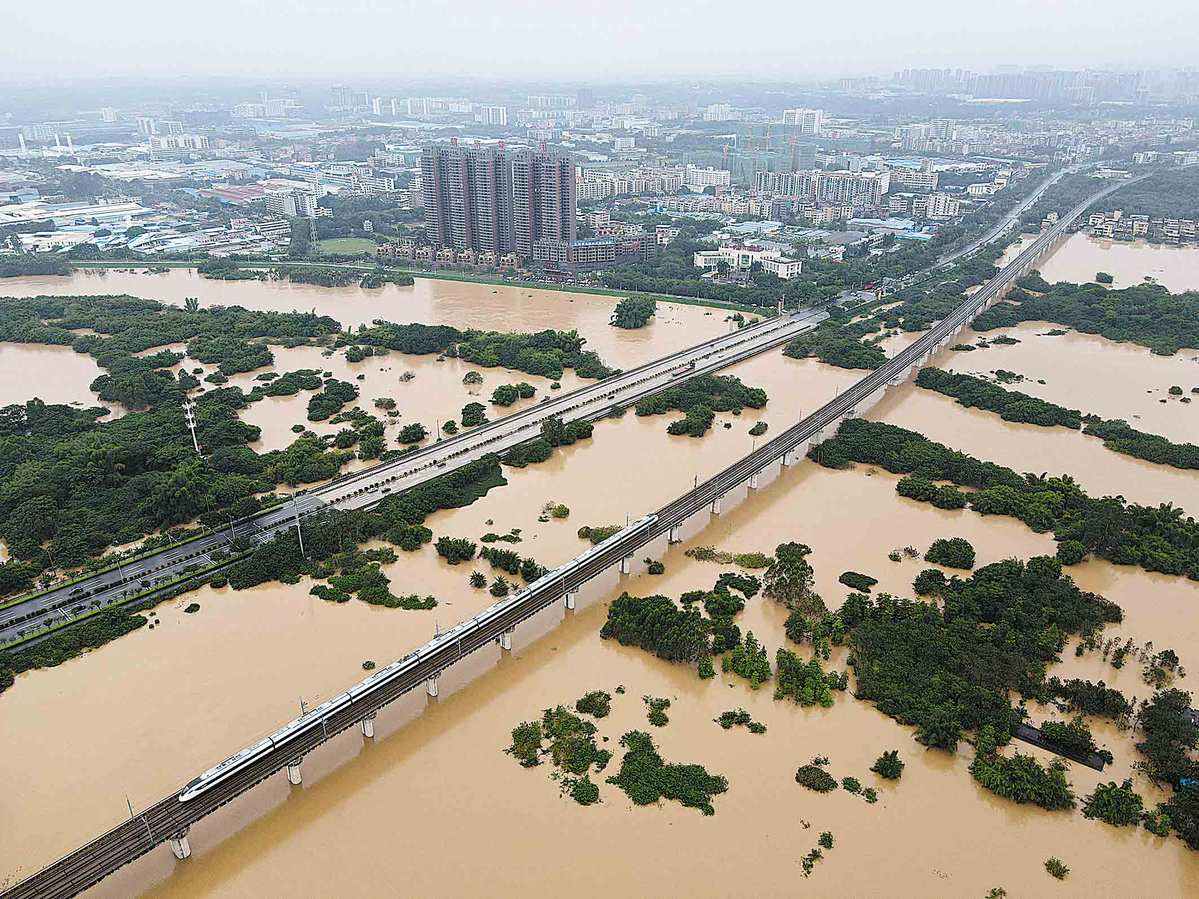 Authorities say risks of flooding continue to remain high
The torrential rains in Guangdong province are forecast to fade starting on Thursday, though the floodwaters they brought will linger for days, keeping emergency responses at high levels, according to provincial meteorological and hydrology authorities.
The water level in the Pearl River basin will continue to rise and remain high for quite a long time, and the situation regarding flooding and other disasters is extremely severe and complex in flood-hit areas, the Guangdong Provincial Department of Water Resources said in a statement on Wednesday.
The Pearl River's flood control headquarters raised its emergency response to the highest level as the river's water level rose to warning lines on Tuesday night, requiring suspension of classes, work production or traffic if necessary in the hard-hit regions to protect public safety.
Flooding along the Pearl River has been worsened by lasting torrential rains in neighboring Hunan and Jiangxi provinces, and also the unusually heavy rainfall in the northern part of Guangdong province since June 17, said Wu Zhifang, chief forecaster of the provincial meteorological center.
Persistent heavy rains have continued to batter the province, swelling rivers, triggering landslides and prompting the evacuation of residents in the past week, with the cities of Shaoguan and Qingyuan along the Beijiang River hit the hardest.
Many rural houses were reported to have collapsed and bridges destroyed or damaged, while streets and farmland were flooded, causing widespread economic losses.
More than 500,000 residents in the province have been affected, authorities said, but no casualties have been reported so far.