Staff shortage stifles Africa's healthcare system
By Edith Mutethya in Nairobi, Kenya | chinadaily.com.cn | Updated: 2022-06-23 19:52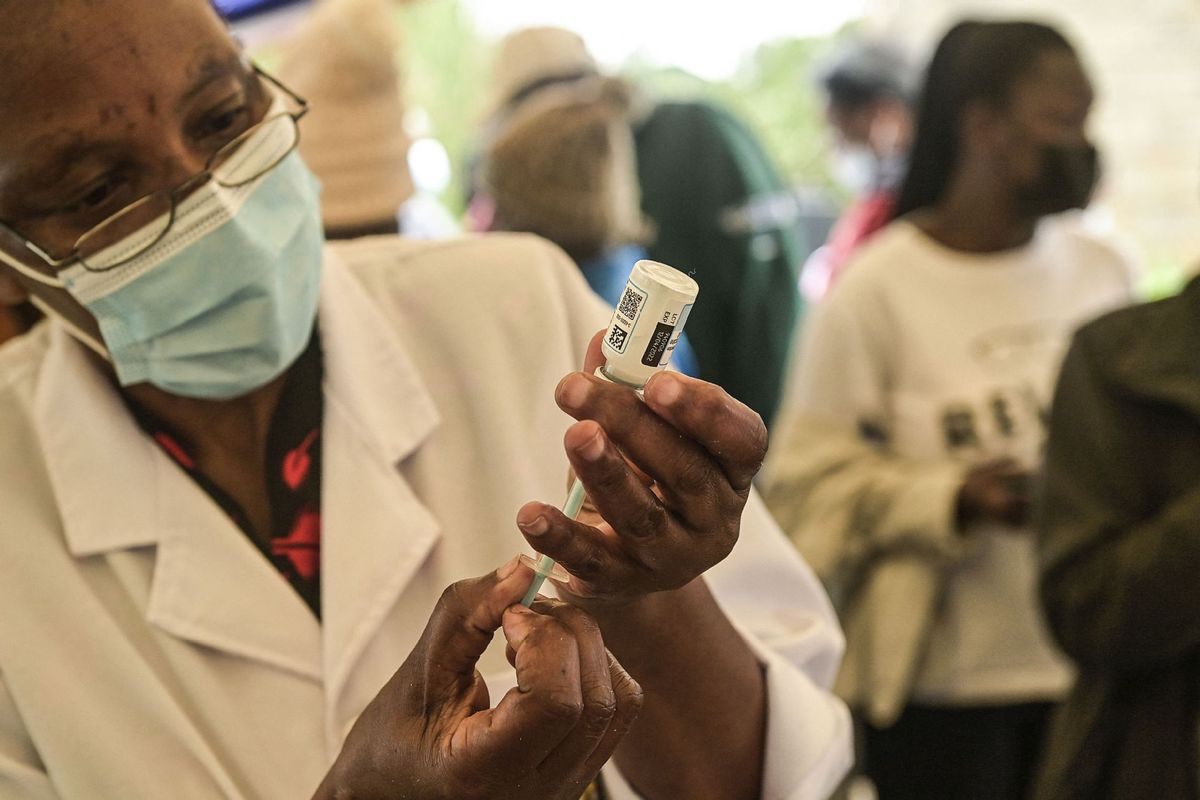 Among the many challenges facing Africa's healthcare system, existing serious shortages of staff are undermining provision and access to health services across the continent.
A new study by the World Health Organization found Africa has a ratio of 1.6 health workers per 1,000 people.
This is below the WHO threshold density of 4.5 health workers per 1,000 to deliver essential health services and achieve universal health coverage.
Dubbed "The health workforce status in the WHO African region: findings of a cross-sectional study" and published in the British Medical Journal Global Health, the report found only Mauritius, Namibia, Seychelles and South Africa have surpassed the WHO health worker-to-population ratio.
Additionally, the health workforce is unevenly distributed by country, ranging from 0.25 health workers per 1,000 people in Niger to 9.15 health workers per 1,000 people in Seychelles.
Despite efforts by African countries to bolster the workforce, the report projects the shortage will hit 6.1 million by 2030, a 45 percent increase from 2013.
Dr Matshidiso Moeti, the WHO regional director for Africa, said the severe shortage of health workers in the continent has daunting implications.
"Without an adequate and well-trained workforce, tackling challenges such as maternal and infant mortality, infectious diseases, non-communicable illnesses and providing essential basic services like vaccination remains an uphill battle," she said.
The survey found approximately 3.6 million health workers in the 47 countries surveyed as of 2018.
Thirty-seven percent of them are nurses and midwives, 9 percent are medical doctors, 10 percent are laboratory personnel, 14 percent are community health workers, 14 percent are other health workers and 12 percent are administrative and support staff.
The Board of Healthcare Funders, a representative organization for the majority of medical schemes throughout South Africa, Namibia, Zimbabwe, Botswana and Lesotho, has been raising alarm over the shortage of healthcare workers in South Africa.
In an interview with Radio702 last week, Dr Katlego Mothudi, the managing director of the Board of Healthcare Funders, said population growth and healthcare training has not stacked with growth, and extant healthcare personnel in South Africa are aging.
Globally, the Western Pacific region — which includes Australia, China, Japan and Malaysia — had the highest number of doctors at 4.1 million, and 7.6 million nurses in 2020, according to a report on human resources for health by the WHO Director-General to the 2022 World Health Assembly.
The European region had 3.4 million medical doctors and 7.4 million nurses. Comparatively, the African region had around 300,000 doctors and 1.2 million nurses.
The WHO attributes Africa's staff shortage to several factors, including inadequate training capacity, rapid population growth, international migration, weak governance of the health workforce, career changes and poor retention of health personnel.
To reinforce the continent's health system, WHO recommends countries significantly increase investments for building their health workforces to meet current and future needs.
This is in addition to putting in place strong measures to boost training and recruitment of health workers as well as improve their deployment and retention.