Ministry: National disposal capacity sufficient for COVID control medical waste
By Hou Liqiang | chinadaily.com.cn | Updated: 2022-06-23 20:42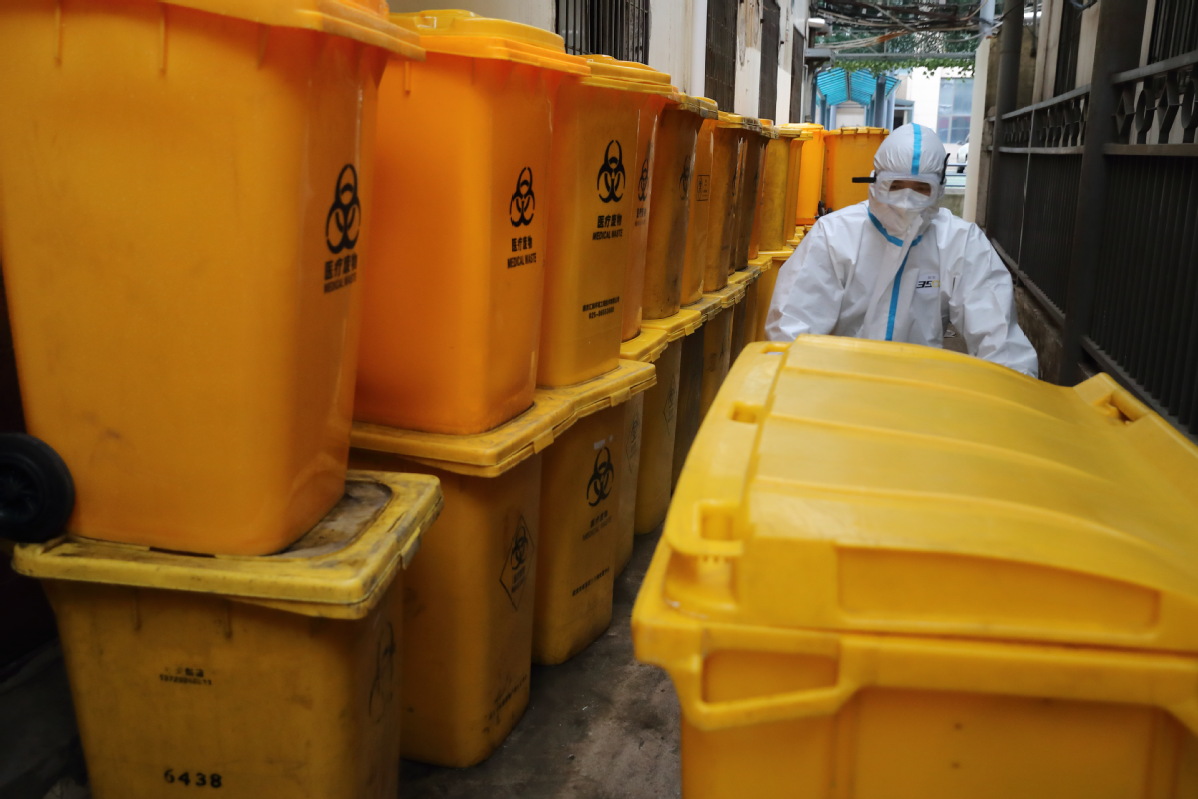 China has the capacity to ensure medical waste generated by COVID-19 epidemic control can be disposed on the same day, according to the Ministry of Ecology and Environment.
Last year, annual national disposal capacity for medical waste was 2.15 million metric tons, an increase of 39 percent on 2019, ministry spokesman Liu Youbin told a news conference on Thursday.
However, only 1.4 million tons of medical waste was generated nationwide that year, he added.
Local governments have designated capacity to serve as an emergency backup for medical waste disposal, including incineration facilities for hazardous waste, he said. This backup capacity can be put into use at any time.
"Currently, regular disposal capacity and emergency backup capacity can dispose of all medical waste, including that generated by nucleic acid testing," he said.
All prefecture-level cities listed as either medium- or high-risk for COVID-19 currently use less than 90 percent of their daily disposal capacity, he said, adding that in 97 percent of these cities, no more than 80 percent of daily capacity is used and 66 percent only use half.
"All medical waste has been properly treated. We have managed to ensure waste is disposed of on the day it is generated," Liu said.