BRICS summit sets stage to promote both global development and security: China Daily editorial
chinadaily.com.cn | Updated: 2022-06-23 20:47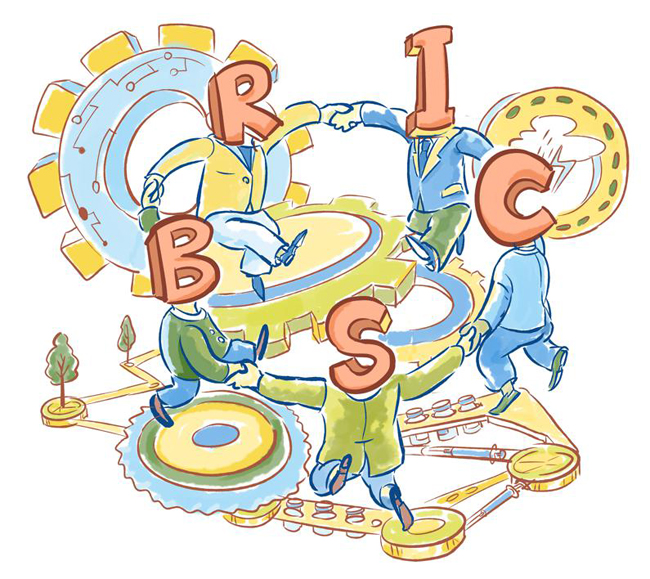 The tragedies of the past tell us that hegemony, group politics and bloc confrontation bring no peace or security; they only lead to wars and conflicts. History, therefore, if it is not forgotten, serves as a guide for the future.
The inclusiveness and unity displayed at the BRICS Summit, chaired by President Xi Jinping, points the way forward.
In an increasingly volatile world that is prey to the Cold War political climate that the United States is engineering, the 14th BRICS Summit Beijing hosted via video links on Thursday set the stage for developing countries and emerging market economies to strengthen their cooperation and coordination, and synergize their actions to usher in a new era for global development.
While the developed countries led by the US are intent on division and confrontation, and trying to decouple and exclude certain countries from the global system, the developing countries are focusing on inclusiveness and cooperation in recognition that in today's interconnected world all countries have a shared future and deserve their respective right to say.
The BRICS countries contribute more than half of the global growth at present and they are therefore key drivers of the world economy's post-pandemic recovery.
Meanwhile, the Global Development Initiative and Global Security Initiative that China has proposed on previous occasions outline how the BRICS countries can translate their cooperation into practical actions to steer global governance in a fairer direction.
The two initiatives, which represent China's inheritance and development of the two themes of peace and development, are China's judgment on these trends of the times as well as an important appeal it makes to the world.
Peace does not mean a world free of disputes and differences but effective prevention of conflict and confrontation. Development is a common right. So one country's success should not have to mean another country's failure.
Together, the two initiatives are accelerators to realize the United Nations 2030 Agenda for Sustainable Development.
In other words, while keeping the door open to the US and its allies, China is taking the lead to promote the formation of a new pattern of economic globalization as well as a fairer international order with other developing countries.
As such, the BRICS Summit is neither a talk shop nor an effort to build a clique but an endeavor to coordinate the actions of developing countries in support of common development.
Today's world is a community in which all countries have a common stake. The zero-sum mentality, the desire for hegemony, and the bloc politics that prevail among the developed countries need to be substituted with dialogue, consultation and partnerships.
History, like an endless river, keeps surging forward and the waters are often turbulent. To safely navigate the dangerous currents of the times, countries must steer a careful course to a new era of sustainable development that can deliver benefits to all.