When images come alive
Share - WeChat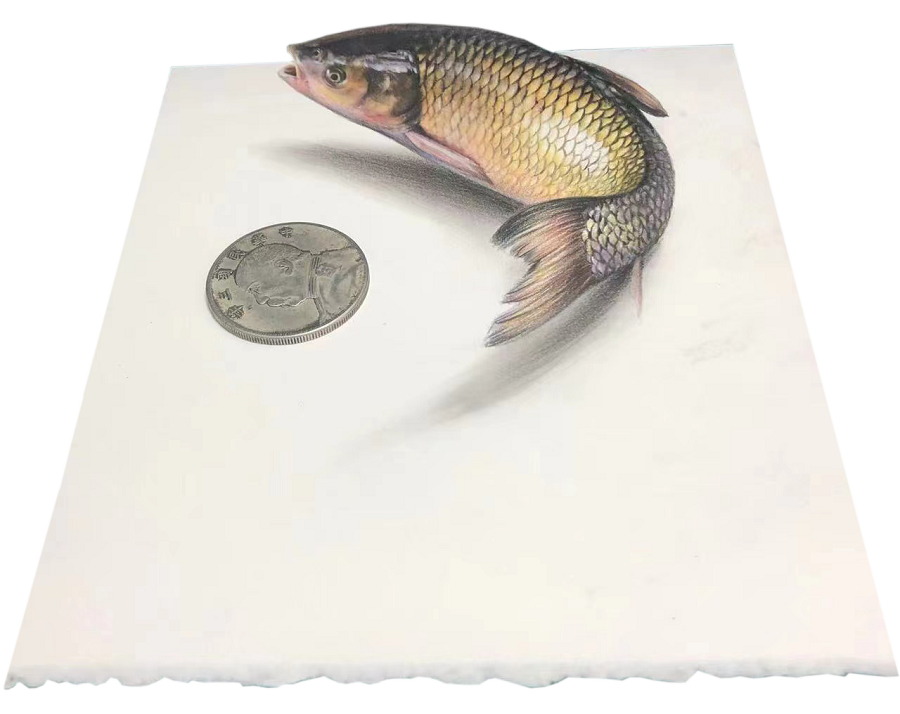 Nothing is unusual about Cao Zhi's workshop. Well, except for the giant cicada staring back at you or the frog squatting on his desk or the crab crawling near your feet.
As your mind contemplates fight or flight, the anamorphic artist assures you that the creatures are not real.
While you still find it hard to reconcile with "reality", Cao reassuringly rolls a pen on his 3D paintings or shakes the paper in the air to prove his point. As your heart finally stops racing, you blurt out compliments.
"The usual response (after I explain that these are just paintings) is a mix of surprise and admiration," the Shanghai painter says.
It is an understatement to say Cao's art, covering a broad range of subjects, is jaw-dropping. With a knack for perspective and a keen understanding of angles, he cleverly uses light and shadow to create mind-bending 3D images. From wildlife to humans, the talented artist can pretty much bring anything to life.