China's Wang wins gold in men's 3m springboard at world championships
Share - WeChat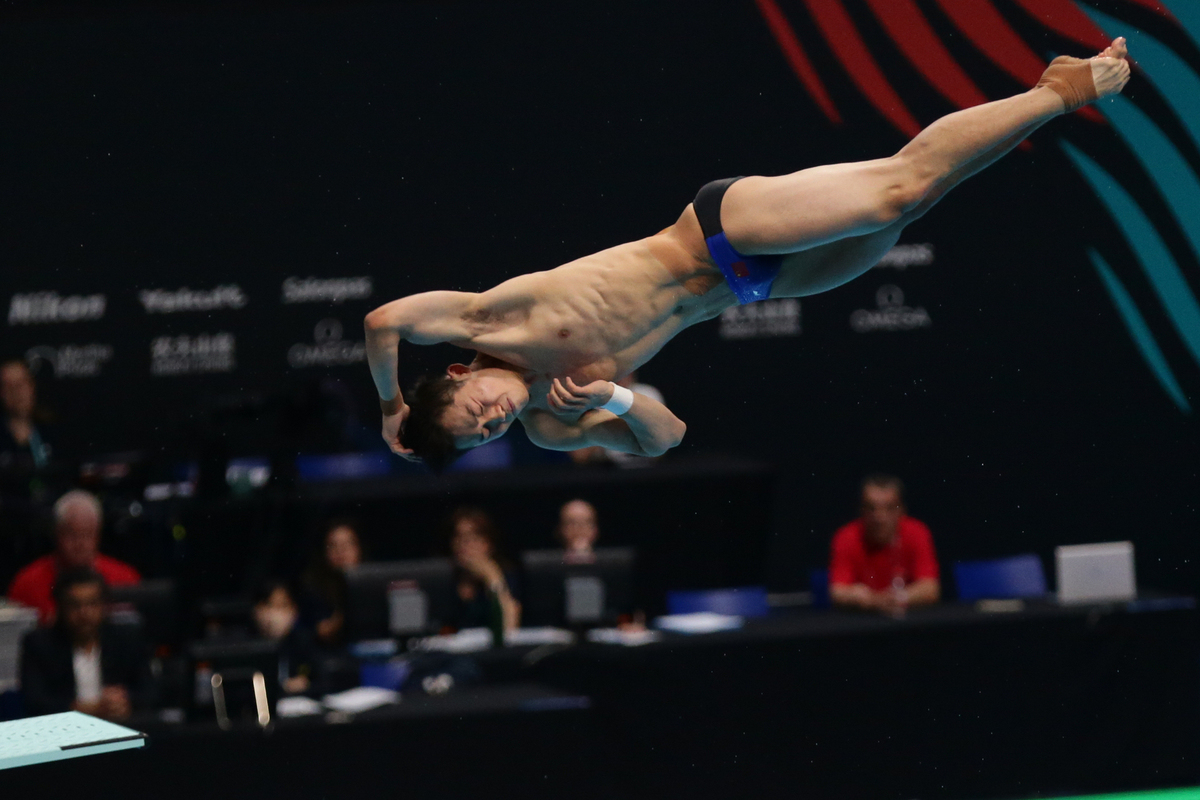 BUDAPEST -- Chinese diver Wang Zongyuan claimed his second gold medal at the FINA World Championships after beating fellow Chinese Cao Yuan in the men's 3m springboard final here on Tuesday.
Later in the men's 10m synchronized, Yang Hao and Lian Junjie added another gold for the diving powerhouse.
Wang took the lead from the first dive and finished with 561.95 points to complete the double victories in both the singles and synchronized events of the men's 3m springboard.
"In the preliminary stage, I made some mistakes. But I adjusted well in the semifinal and final," Wang said. "The first two and the last dives in the final were pretty well, but for the other three, I think I could do better."
Wang competed in the event at Tokyo Olympics last year, where he sat behind another Chinese diver Xie Siyi to finish with the silver.
"During the competition, I only focused on my own dives. You shouldn't think about others' points or the changes in the ranks. All you have to do is to think about the technical things and dive one by one. This was what I did in the match," the 21-year-old added.