Cities worldwide invited to apply for Shanghai Award
By Wang Junwei in Katowice, Poland | chinadaily.com.cn | Updated: 2022-06-30 21:40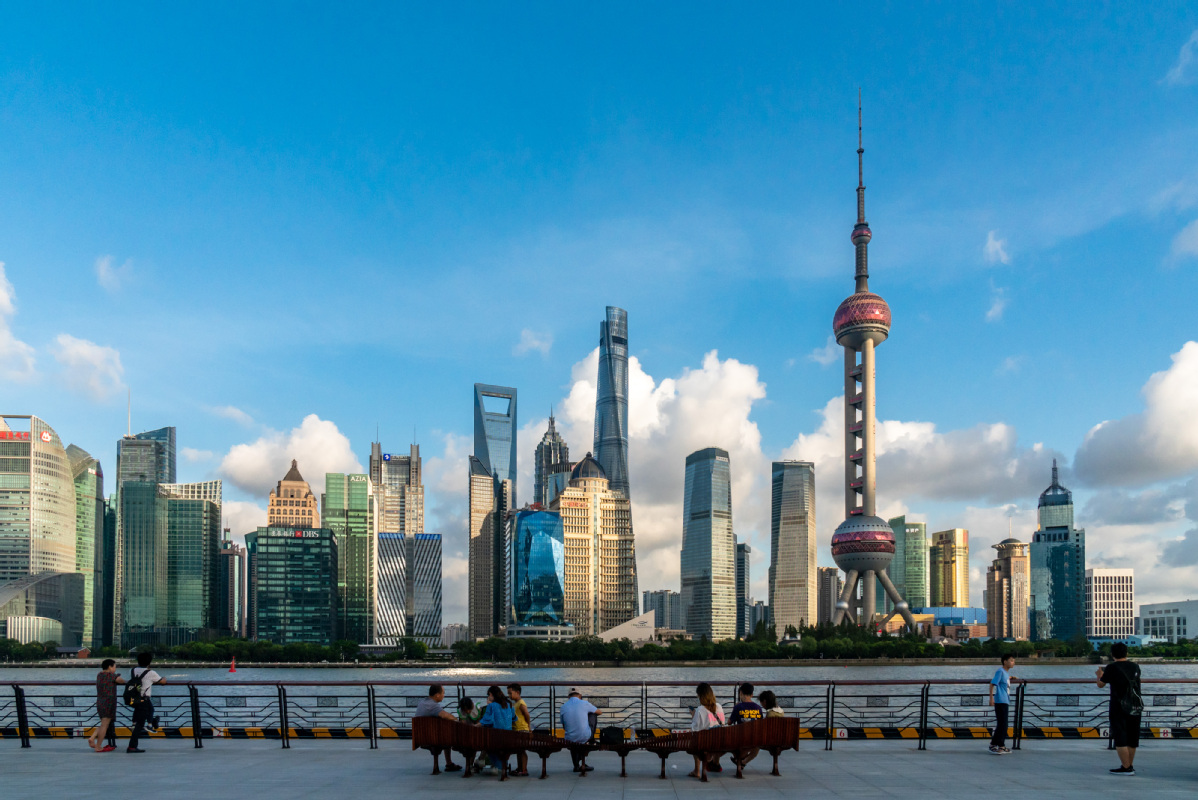 An invitation was issued to cities around the world to apply for a sustainable development award, during the 11th World Urban Forum in Katowice, Poland, on Monday.
The application process for the Shanghai Global Award for Sustainable Development in Cities (Shanghai Award), which was initiated by the United Nations Human Settlements Programme (UN-Habitat) on March 30 and supported by China's Ministry of Housing and Urban-Rural Development and Shanghai municipal government, was launched by UN-Habitat at Monday's event.
The Shanghai Award is open to cities all around the world to recognize and honor their achievements in sustainable urban development and delivering Sustainable Development Goals (SDGs) at a local level, and to incentivize cities to accelerate their implementation of the UN 2030 agenda and the New Urban Agenda, according to Ma Xuesai, associate program manager of the Regional Program Division of UN-Habitat.
Xu Xiaofeng, minister-counselor for Economic and Commercial Affairs at China's embassy in Poland, emphasized that the Shanghai Award has great significance in the process of implementing sustainable development goals.
"Currently, the world has entered the decade of action to deliver the UN's Sustainable Development Goals and implementation of the 2030 Agenda for Sustainable Development, which is both the greatest consensus on global development and the core task of the international community," said Xu.
"Cities, as the main place for human production and life, carrying more than half of the word's total population, are playing a key role in implementing the sustainable development goals.
"The Chinese government has taken proactive actions to support UN-Habitat to establish the Shanghai Global Award for Sustainable Development in Cities, to recognize excellent cities that have made outstanding progress in sustainable development, aiming to encourage cities around the world, to take practical actions and achieve sustainable development goals," Xu added.
Chen Haiyun, chief expert of the Shanghai Adapted Index research team, introduced in detail of the Shanghai Adapted Index, a method jointly developed by UN-Habitat, China's Ministry of Housing and Urban-Rural Development and the Shanghai municipal government, to gauge the sustainable development standard for global cities, through a video link at the session.
Chen also called on more cities, academic institutions, experts and scholars around the world to participate in the cooperative research, application and promotion of the Shanghai Adapted Index.
Robert Ndugwa, head of Data and Analytics Section at UN-Habitat, said the Shanghai Adapted Index can help cities achieve the localization of the SDGs and also become an important tool for promoting the sustainable development of global cities.
"I think the collaboration between Shanghai and UN-Habitat here presents a very good case of how to localize, how to ensure that global processes are domesticated, localized, and that is the only way we are going to achieve all the various goals in terms of SDGs."