Hometown in new light, and other travel insights
By Zhu Wenqian | China Daily | Updated: 2022-07-04 09:04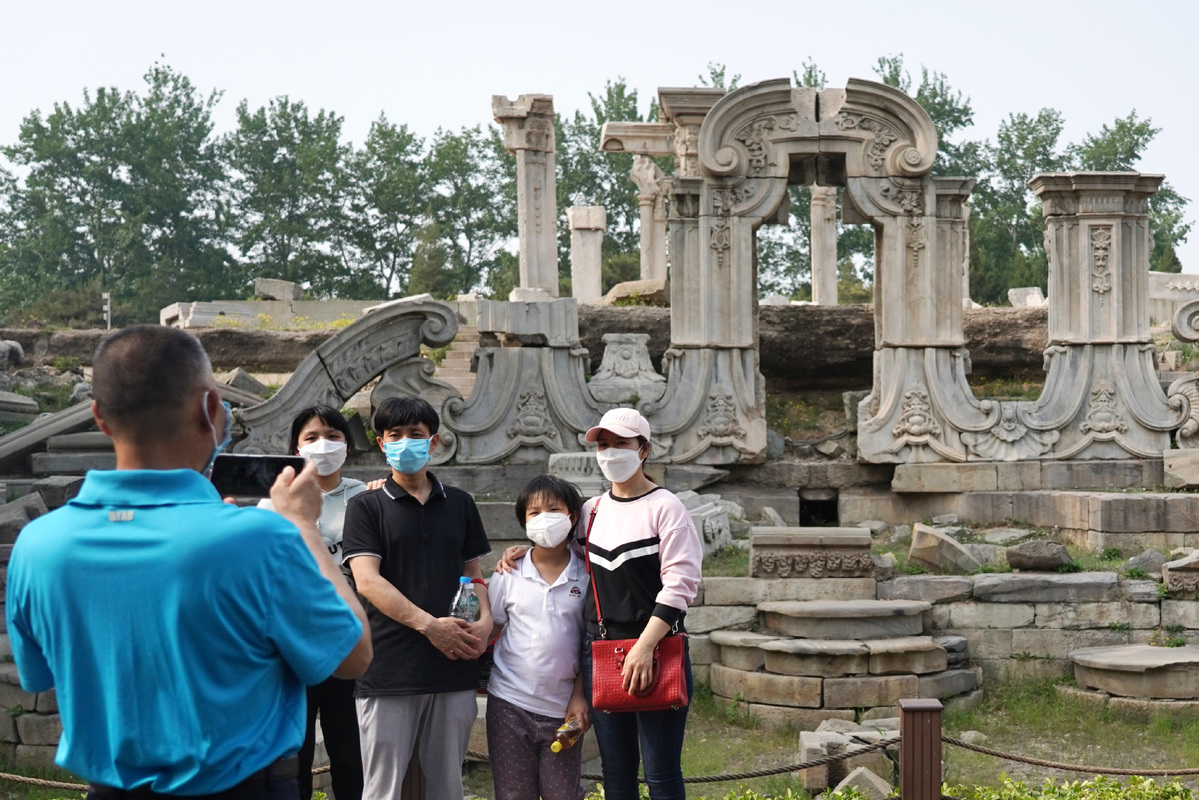 In the pre-COVID era, frequent leisure travel-overseas trips as well as travels to various parts of China-was my treasured hobby.
In the past few months, however, as long-haul travel got restricted by pandemic prevention and control measures, I've had the chance to rediscover certain Beijing beauties-places of exquisite charm and unparalleled loveliness.
The pandemic has affected the travel and tourism industry, and its related areas, a great deal; but, my recent visits to certain spots in Beijing have shown every cloud has a silver lining.
Let me explain. Am a Beijinger-I grew up in the city. But, it seems like I haven't really explored the city completely. I mean, I am not familiar enough with some aspects of the national capital.
I used to accompany visiting friends and relatives to various places of interest in the city. That sort of gave me a sense of "been there, seen that, done that"-a veteran of local sightseeing, if you will.
As time flew, study and, later, work came to saturate my life, with some errands thrown in for good measure. This, I found, was true for most of my other Beijing buddies as well.
So, as I visited a number of parks, botanical gardens, museums and suburban sightseeing spots over the past couple of months, I realized this newfound interest is attributable to a habit that has its roots in social media. I have been visiting spots recommended by netizens online.
Over a weekend in May, I sauntered through Yuanmingyuan Park, also known as the Old Summer Palace. The last time I visited this place was 20 years ago. That was a trip organized by my middle school. Memories of that visit are a blur, to be honest.
Twenty years on, Yuanmingyuan Park seems to have morphed into a tranquil oasis full of natural eye candy: lakes, bridges, flowers, greenery, what have you. Visitors here have a whale of a time getting up close and personal with fish and ducks.
Am not the sort who enjoys taking pictures with smartphones. For me, taking pictures has to be a proper experience, complete with a professional camera. Every snap has to be composed well and technically decent. Back home, I ensure organizing the big-size prints is fun.
Still, I look forward to opportunities to step out of Beijing. Travel industry experts said the inter-provincial summer tourism market this year could be unprecedentedly complex. For the domestic travel sector, the third summer since the pandemic is expected to present challenges as well as business growth opportunities.
"On the one hand, the market faces the risks of a resurgence of local COVID cases and uncertainties of consumer confidence. On the other, the sector has embraced some stimulus policies of the government," said Cheng Chaogong, chief of tourism research at Suzhou-based online travel agency Tongcheng Travel.
"At the moment, the strength of positive factors dominates the market, and the domestic tourism market is foreseen to start a process of rebound. Demand for long-haul group tours organized by travel agencies is likely to witness growth.
"This is expected to drive consumption at tourism destinations in areas like transportation, accommodation, retail and catering. The accelerated recovery of long-haul travel demand will be one of the biggest highlights of this summer."