Fujian tea forum hosts media figures
chinadaily.com.cn | Updated: 2022-07-04 17:31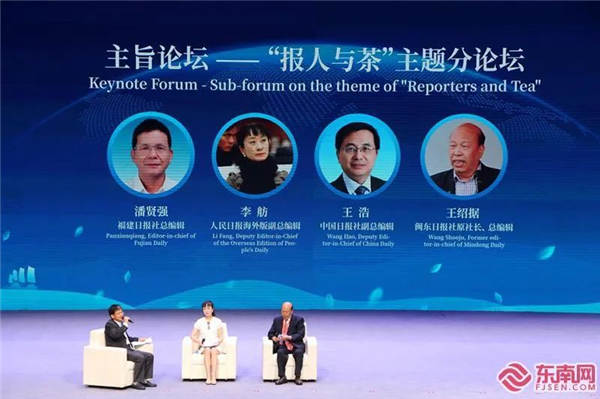 The 3rd Maritime Silk Road International Tea Culture Forum opened in Fuding city in East China's Fujian province on June 29. This year's forum hosted a sub-forum on the theme of "Reporters and Tea", with experts from the newspaper industry gathering to talk about tea culture.
Wang Hao, deputy editor-in-chief of China Daily, shared stories about two newspapermen and their relationship with tea: Louis Cha, a co-founder of the Hong Kong newspaper Ming Pao, and Chen Shaobai, a founder of revolutionary newspaper Chung Kwok Yat Po.
"Chinese tea has been a major symbol and carrier of Chinese culture," Wang said at the forum. "Communication needs a common language and tea is a good choice as a topic."
He added stories about tea appear frequently in China Daily, and the newspaper has covered many stories about Party and State leaders welcoming foreign guests with Chinese tea. For example, at the recently concluded BRICS Summit, Da Hong Pao tea was served at the reception room, and journalist Xiao Peng covered this detail as a vlog.
"As a newspaper man and a tea lover, I would love to spread the stories of Fujian tea with my colleagues and friends, and make it a wonderful chapter in our reports," Wang said.