Experts: Politically driven response to BRI not viable
By HENG WEILI in New York | CHINA DAILY/REUTERS | Updated: 2022-07-05 07:47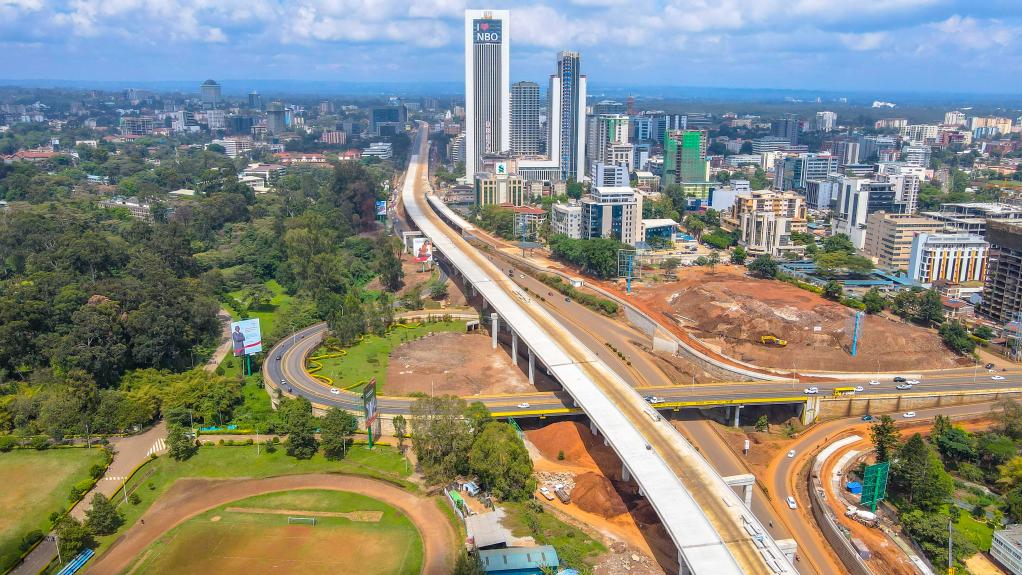 The United States' push for a global infrastructure program with Europe is misguided because it is a political response to China's Belt and Road Initiative, observers said.
Stephen Smith, a postdoctoral fellow at the University of Toronto's Munk School of Global Affairs and Public Policy, told Canada's National Post: "If this new initiative is too focused on 'countering China' it will be unsuccessful. Global South countries that are on the receiving end of this investment don't care about US-China competition. They don't want to choose; they just want more investment."
Group of Seven leaders pledged on June 26 to raise $600 billion in private and public funds over five years to finance infrastructure in developing countries and counter China's earlier, multitrillion-dollar initiative.
Sourabh Gupta, a senior fellow at the Institute for China-America Studies in Washington, told China Daily: "China is not containable in the global infrastructure and development space. Besides, with trillions of dollars' worth of infrastructure underfinancing in the developing world, there is ample space for multiple providers in global infrastructure."
Gupta sees the intent of the G7's so-called Partnership for Global Investment and Infrastructure, also known as the PGII, as competing with the Belt and Road Initiative.
"Of course, we have seen numerous such initiatives being announced by the West over the past couple of years, such as Build Back Better World, Global Gateway and the Blue Dot Initiative," Gupta said.
"None has made any visibly useful contribution so far to international development. So, one has to wonder if the PGII will be any better. The answer is probably no."
Gupta said that global infrastructure development "is not just about having deep pockets. It also requires patience, purpose and resolve over long time and project horizons. The West's global infrastructure development ambitions don't seem to embody these qualities.
"Besides, these initiatives are too dependent on catalyzing or mobilizing private sector money and engagement which, at the end of the day, rarely seems to show up. The PGII has much to prove before it can be taken seriously," he said.
Reuters Asia Economics Editor Pete Sweeney, in an opinion piece, said, "Financial aid with better governance and less geopolitics would be preferable. During the Cold War, the West threw trillions of dollars into the Southern Hemisphere to wean states from the Soviet Union. Doing the same just to keep them from China could deliver similarly lackluster results."
US President Joe Biden and other G7 leaders from the UK, Canada, France, Germany, Italy and Japan relaunched the PGII at their annual gathering last month at Schloss Elmau in Germany.
Biden said the US would use $200 billion in grants, federal funds and private investment over five years to support projects in low- and middle-income countries that help tackle climate change, as well as improve global health, gender equity and digital infrastructure.
European Commission President Ursula von der Leyen told the gathering that Europe will provide 300 billion euros ($317 billion) for the initiative over the same period to build up a sustainable alternative to the BRI, which China launched in 2013.
"For close to a decade, the West has struggled to respond to China's Belt and Road Initiative," Gyude Moore, a former minister of public works in Liberia, told National Public Radio in the United States. "Their sharp critique of Chinese loans and lending practices was not accompanied by a credible alternative," said Moore.
Khalid Taimur Akram, executive director of the Center for Global &Strategic Studies, in Islamabad, Pakistan, previously questioned the G7's focus on China when Biden floated the counterproposal as Build Back Better World a year ago at the G7 summit in the UK.
Writing in Centreline Magazine in June 2021, Akram said that "a mere analysis of its feasibility for delivering such a financial miracle to match the pace of China's BRI looks like a far cry from reality".
"The agenda is likely to face many impediments and consensus-building issues. The project might be effective if it was really to assist and integrate nations across the globe.
"However, this is not the case as it is a clear manifestation of the anti-China campaign," he wrote. "Here lies an important question: How world economic growth can (be sustained) by excluding the second-largest economy and rising superpower, China?"
The $600 billion investment pledge is not enough to plug global infrastructure holes or replace the BRI, according to He Weiwen, a former economic and commercial counselor at Chinese consulates-general in New York and San Francisco.
"Unless (the US and G7) can provide more money and more favorable conditions to African hosts, they won't be able to force African countries to pick sides," He told the South China Morning Post.
He said that despite the G7's attempts to exclude China in telecommunications, clean energy and digital infrastructure, the best results would be produced by collaborating through joint investments.
China is the most influential foreign power in Africa, according to a poll of African youth by the South Africa-based Ichikowitz Family Foundation. The survey found that Beijing is widely viewed as having a positive influence, according to 76 percent of respondents.
"Right now, the US is mainly seen as a provider of security equipment," Alden Young, a nonresident fellow at the Quincy Institute, told the Responsible Statecraft website. "It doesn't have much to offer in terms of economic development.
"The Chinese in particular are seen primarily to invest in infrastructure," he continued. "It's hard for the US to take a leadership role if it's not going to compete on a commercial, cultural or financial economic playing field."
Speaking on June 29 about the G7 plan, Chinese Foreign Ministry spokesman Zhao Lijian said: "China always welcomes all initiatives to promote the construction of global infrastructure. We don't think there is such an issue of similar initiatives replacing each other; but we oppose the promotion of geopolitical calculations under the banner of infrastructure construction and words and deeds that try to smear and slander the Belt and Road Initiative".
In a reference to a Biden initiative that stalled in the US Congress, he said, "Whether it's the Build Back Better World initiative or something else, the international community wants to see real money and projects that actually benefit people."
Yifan Xu in Washington and Reuters contributed to this story.