A moving tribute
By Chen Nan | CHINA DAILY | Updated: 2022-07-05 08:09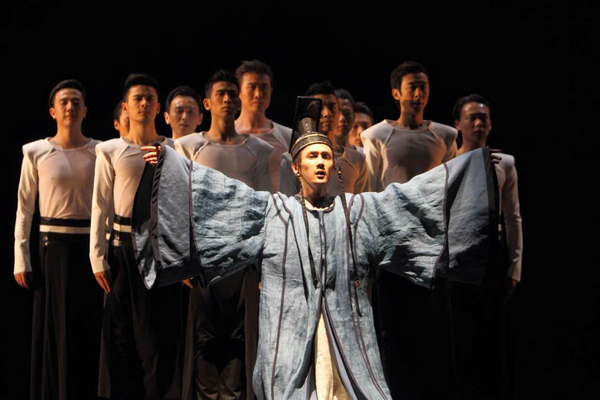 "The process is tough. Like Hamlet, I faced many contradictions," Fei says.
His process of creating a dance was full of challenges earlier. Besides dealing with his own artistic pursuit, Fei also had to handle different feedback from the audience, some full of praise while others more negative.
When his dance piece, Dunhuang (Light of Heart), premiered in 2017, an audience member made a negative comment about it, saying the work "destroyed the beauty of ballet".
The ballet piece told a story inspired by the Mogao Caves in Dunhuang, Northwest China's Gansu province, and portrays an early batch of experts who devoted their lifetime unearthing sculptures, preserving the artworks and restoring the caves. During the upcoming performance, an excerpt will be displayed.
"It was not the first time that I was challenged by an audience's negative feedback. Art is very personal and subjective, so it's normal to have different reviews," says Fei, adding that in 2013, when his choreographed piece Bolero was staged, an audience member, apparently disliking Fei's choreography, left the theater in the middle of the performance.
"But I like the piece very much, and even today, I think it's one of my best works," Fei says.