In Guizhou, wind farm draws tourists
Share - WeChat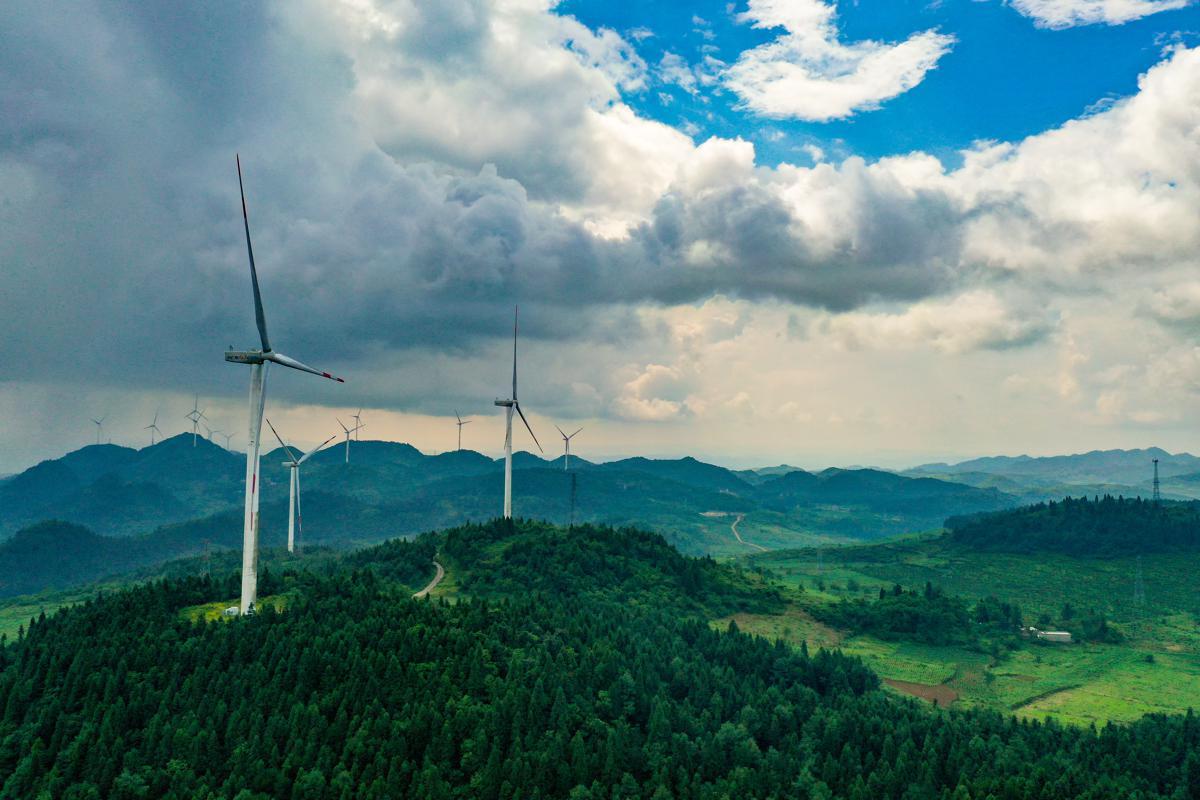 Kaiyang county in Guizhou province has expanded its renewable energy in recent years — especially wind power in mountainous areas — to vigorously promote the development of the wind power industry.
Kaiyang's Gaozhai township, which boasts brisk wind, is an ideal destination for building a wind farm. Many windmill towers have been built atop hills to produce clean electricity and help achieve a reduction of carbon emissions.
With a total investment of 390 million yuan ($5.82 million), the Gaozhai wind farm project has arranged 20 wind turbines, each with a 2 megawatt capacity, to deliver 40 megawatts. It has reduced about 60,000 tons of carbon dioxide emissions per year, according to local authorities.
The Gaozhai wind farm is becoming a draw for people who visit Kaiyang. A wind energy corridor combines energy development with tourism, and environmental protection demonstrations have been formed in the county.
Wang Jin contributed to this story.