Johnson urged not to create too many new House of Lords seats
By JULIAN SHEA | China Daily Global | Updated: 2022-07-29 10:18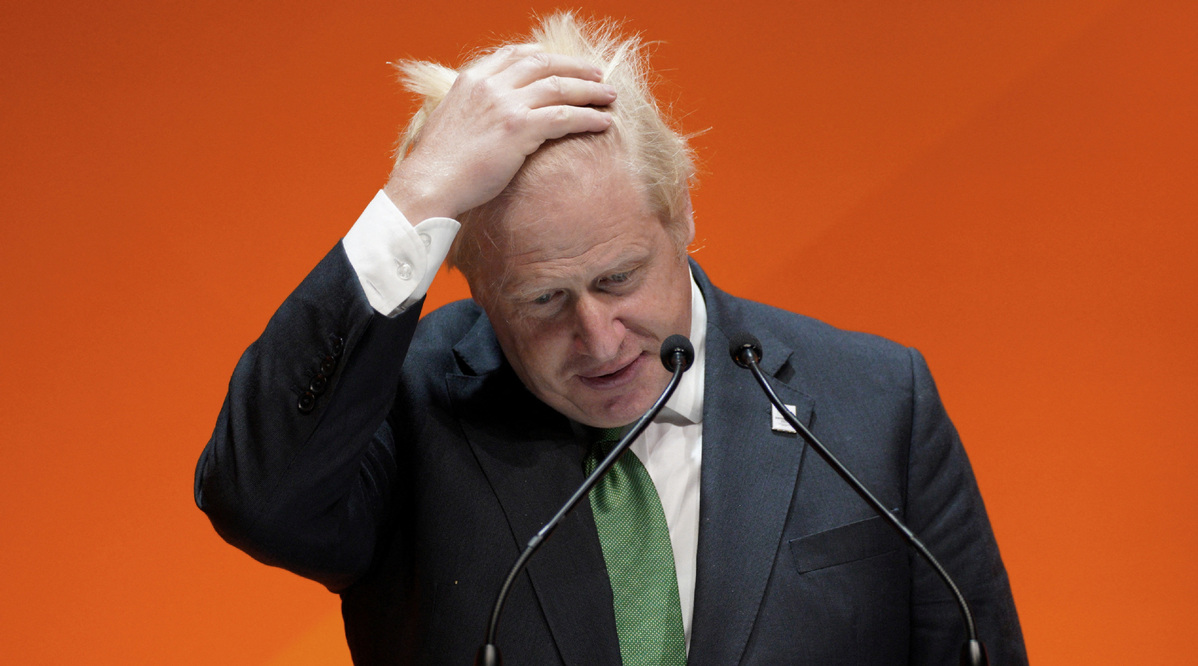 As Britain's Prime Minister Boris Johnson counts down the days until his exit from Downing Street in September, speculation is growing about names that might appear in his honors list, a patronage convention given to all departing prime ministers, amid concern he will end up increasing rather than decreasing the size of the House of Lords.
Parliament's upper chamber is unelected, with many of its members being appointed in recognition for their success in various walks of public life, to contribute their wisdom and experience to the legislative process.
But its unelected nature means it is frequently criticized and plans for reform are drawn up. When Johnson succeeded Theresa May in summer 2019, he inherited her plan to reduce the number of peers, as its members are known, from 800 to 600, in line with the recommendation of the Burns Report, published in 2017, which advocated one new appointment for each two places that became vacant.
In summer 2020, Johnson created 36 new life peers, the second-highest mass intake to the House in more than two decades, with many of them being people associated with Brexit or Johnson's own political career.
Eyebrows were particularly raised by the appointment of Russian-born newspaper owner Evgeny Lebedev, whose father was a senior KGB officer in the former Soviet intelligence service.
However, Johnson's spokesperson denied this was a U-turn on his previous support for reducing numbers.
"It remains the case that the size of the House of Lords needs addressing, but given retirements and other departures, some new members are needed to ensure the Lords has appropriate expertise and it continues to fulfill its role in scrutinizing and revising legislation," the spokesperson said.
With the end of his reign in sight, however, numbers look set to increase, with the Financial Times reporting that Johnson could appoint 30 more members, with people closely aligned with his views once again prominent.
Candidates reportedly include Paul Dacre, former editor of the staunchly pro-Conservative and Brexit-supporting Daily Mail newspaper, billionaire Conservative Party donor Michael Hintze, who The Guardian reported in 2012 was the backer of a major climate change skeptic think tank Global Warming Policy Foundation, and Brexit-backing academic Andrew Roberts.
Since Johnson became prime minister, the number of peers has risen from 799 to 802, with him nominating 86 new members. Contrary to his previous stance, his parting gesture may be to pack it even more.
"There is nobody who is making the case that 800 is the right size, the opposite is the case," Hannah White, deputy head of think tank Institute for Government, told the FT.
"The responsibility should be on prime ministers to decrease the House of Lords, not maintain it in its current form."