Shanxi's pretty porcelain finds new fans
By SUN RUISHENG in Taiyuan and ZHOU HUIYING | CHINA DAILY | Updated: 2022-08-04 07:30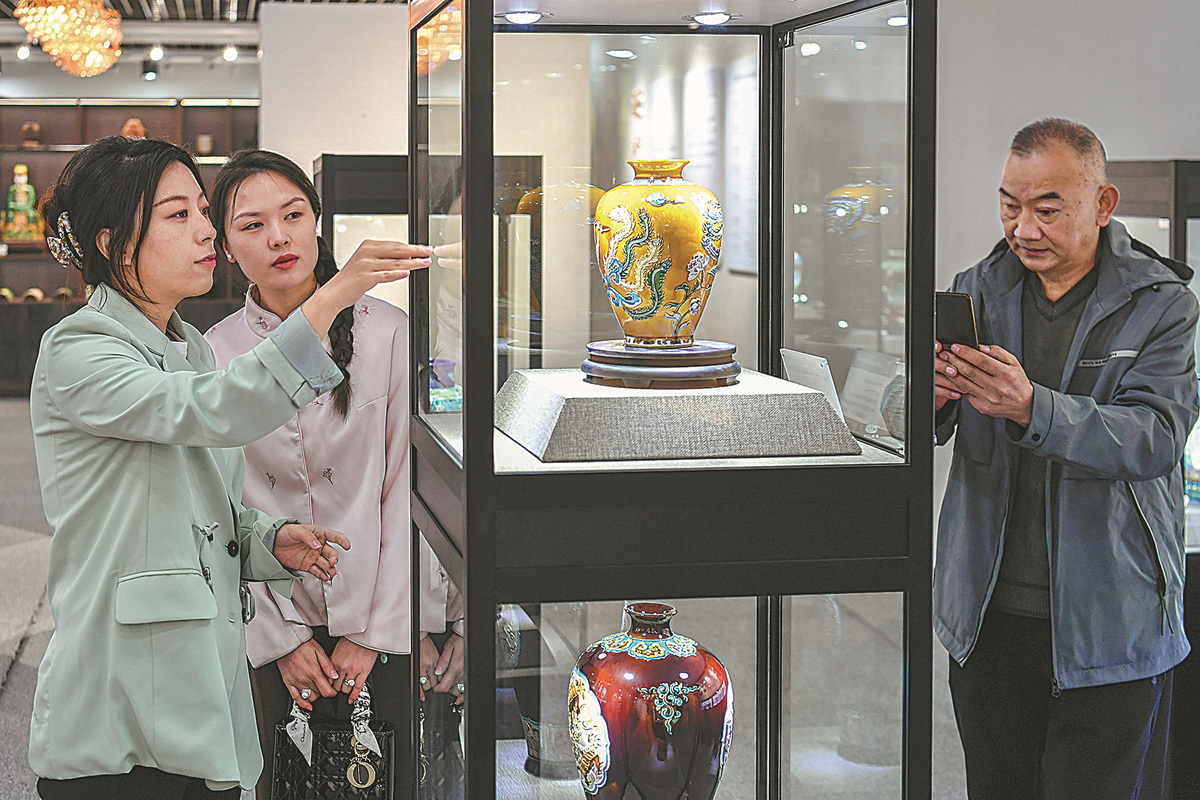 Decorative tradition similar to cloisonne and little known for 300 years now undergoing quiet revival
When Qiao Lin was admitted to the State University of New York in Binghamton to study actuarial science in 2011, she never imagined that a few years later she would become an inheritor of the family tradition of making fahua ware, helping fellow villagers pursue prosperity.
Fahua is regarded as the porcelain version of cloisonne, with design elements separated by copper wires. Pieces feature bold, deep blue decorations and glazes in turquoise, purple, green, yellow and white.
Born in Yangcheng county, Shanxi province, 30-year-old Qiao comes from a family with a long history of making porcelain.
"My grandfather was the director of a State-owned porcelain factory, and in 1999 he founded his own porcelain manufacturing business," she said. "Then in 2006, he began to research ways to revive fahua-making, a traditional skill only known to a few people for almost 300 years."
After repeated trial and error, the elder Qiao was able to learn the skill, and the factory began to make fahua ware.
"I had shown an interest in painting when I was a child, but I thought making fahua was boring," she said, explaining why she didn't join the family business. "In high school, I always got good marks in mathematics, so I chose to major in actuarial science at university."
However, the day before she graduated in 2015, Qiao got a call from her mother telling her that the family factory was in financial difficulty as a result of producing too many unmarketable products.
"My mother was in poor health at the time," she said. "Most of the workers at the factory were from nearby villages. If we closed it, they would lose their livelihoods, so I had to take on responsibility for my parents and the villagers."