Experts: tech exchanges boost China, South Korea ties
By Chen Liubing | chinadaily.com.cn | Updated: 2022-08-05 14:11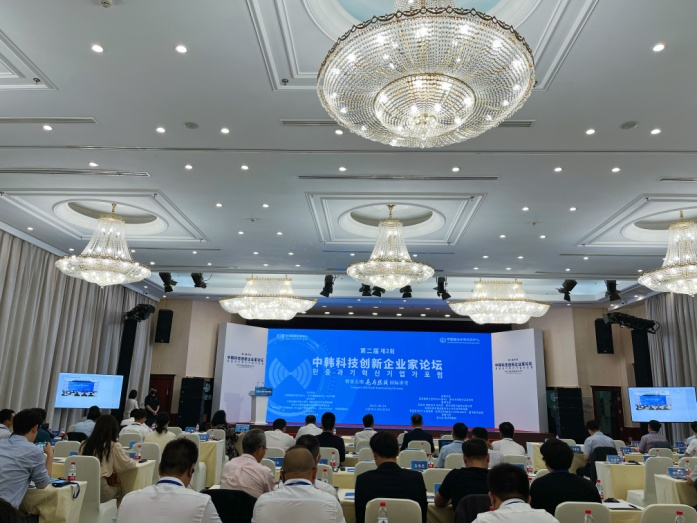 The exchanges between China and South Korea at all levels in the information and communications technology (ICT) sector are conducive to technology cooperation between the two countries, stable and secure industrial and supply chains, as well as ensuring the sound development momentum of bilateral economic and trade relations, said experts at a forum in Beijing on Thursday.
Themed as New opportunities for ICT innovation cooperation between young entrepreneurs of China and South Korea, the 2nd China-South Korea Tech-Inno Entrepreneur Forum was jointly organized by the China International Youth Exchange Center and Korea Innovation Center (KIC China), with some 460 participants from the government, institutions, and enterprises attending the event online and offline.
Zhang Hua, director-general of the China International Youth Exchange Center, said in the opening remark that as digital economy has become a main driving force for economic development in the process of global economic recovery, young people, as the main force driving technological process, remain key impetus of deepening digital economy cooperation globally.
The two countries have made breakthroughs in cooperation in various fields during the past three decades, said Nho Kyoung-weon, minister-counselor, embassy of South Korea, adding that this year marks the 30th anniversary of China-South Korea diplomatic ties. Young entrepreneurs of the two countries should enhance cooperation in artificial intelligence, big data, cloud technologies, healthcare, and climate change, he added.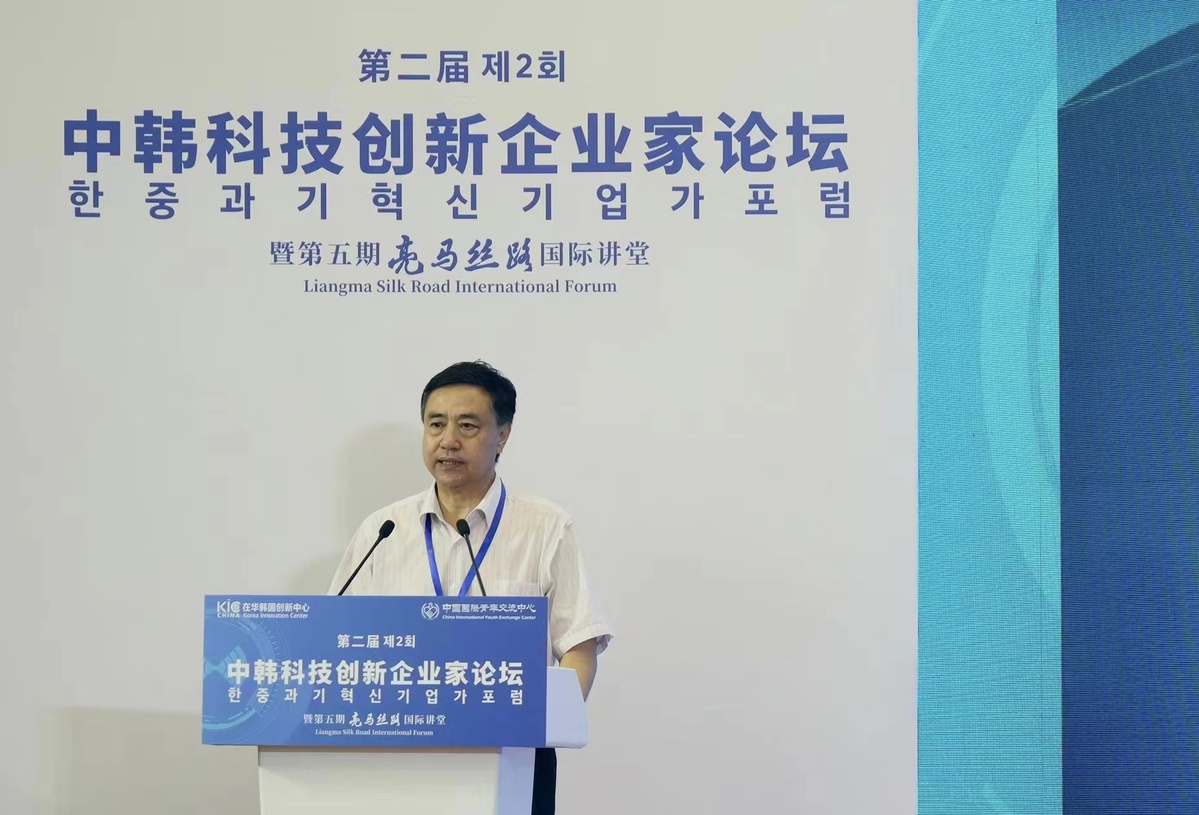 According to the China Internet Development Report (2021), the country owns 1,454 AI enterprises, ranking second in the world to the 2,257 of the US, with most of them located in Beijing, Shanghai, Guangdong, and Zhejiang, as Beijing owns 537 and Shanghai 296, said Zhao Gang, director general of the Global Innovation Center at the forum.
The autonomous driving of Baidu Inc, Alibaba Cloud's City Brain, as well as the Medical Image Cloud of Tencent are all innovation platforms of artificial intelligence, Zhao said, adding that policy support, construction of leading enterprises and industrial chain, innovation and talents are key elements in developing China's ICT industry.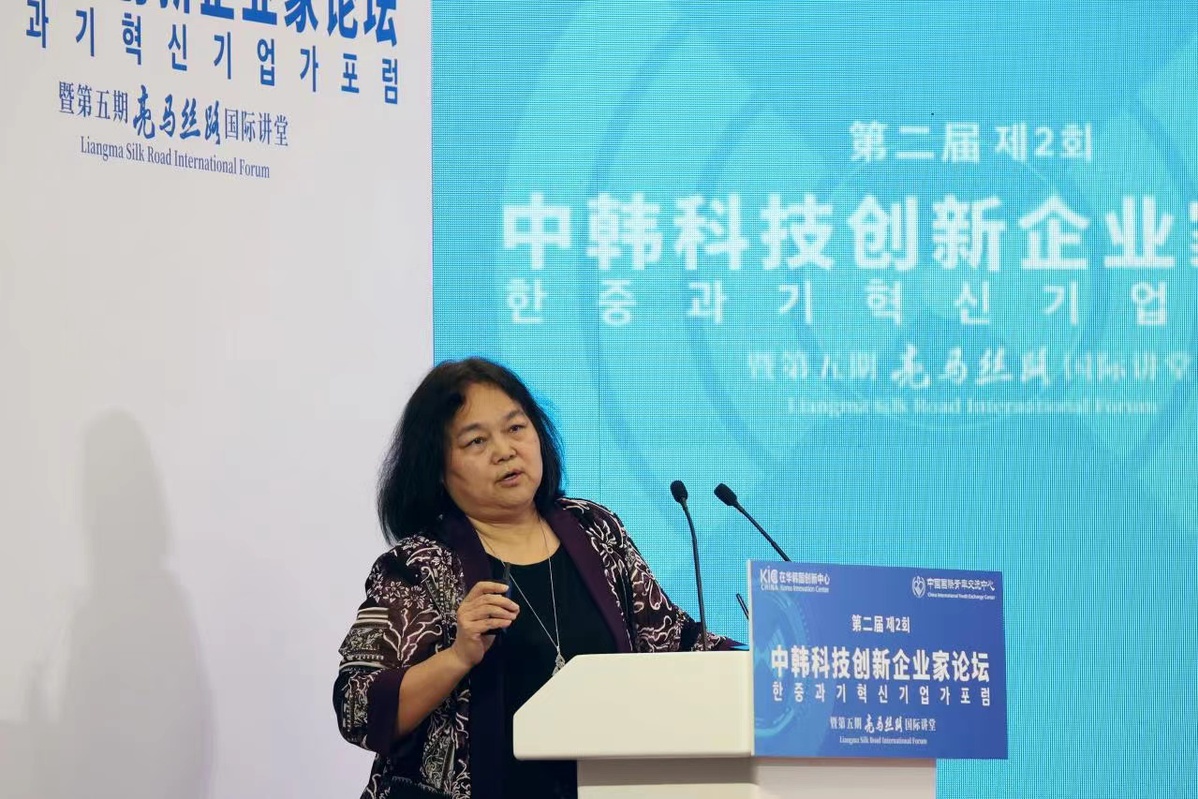 Chih-Lin I, CMCC chief scientist at China Mobile Research Institute, said China had over 1.42 million 5G stations by the fourth quarter of 2021, and is expected to complete the distribution of 2 million 5G stations by the end of 2022.
She also shared the deep integration development trends of information communication distribution transaction (ICDT), noting that wireless access with extreme capabilities, distributed intelligent network with a simplified yet flexible protocol stack, all spectrum three-dimensional global coverage, pervasive intelligence, digital twin net work enabled autonomous operation are trends to be seen in the era of 6G networks.
Executives of innovative companies of both countries also shared respective products and developing plans, and had in-depth exchanges on further promoting ICT technology and industrial cooperation at the forum.