Meddling undermines US' global credibility, analysts say
By JAN YUMUL,XU WEIWEI and SERGIO HELD in Bogota, Colombia | China Daily | Updated: 2022-08-11 07:15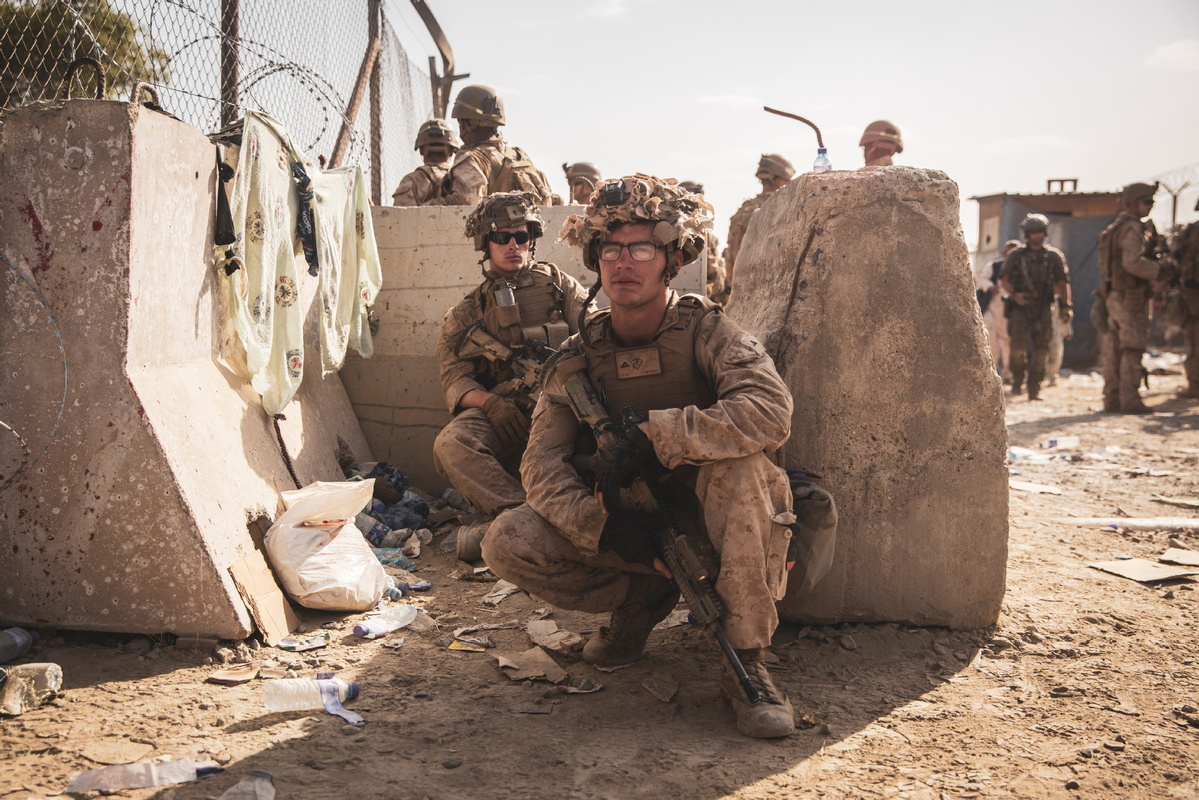 Problems created
After the terrorist attacks on Sept 11, 2001, the US invaded Afghanistan in the name of fighting terrorism, toppling the Taliban regime. Yet 20 years later, the US signed an agreement with the Taliban, paving the way for it to take power, Khan said.
In August last year, the Taliban returned to power by taking over Kabul, the Afghan capital. Washington later withdrew its troops, an operation that ended chaotically.
Khan said: "I think it just shows that, at times, there's a realization within many policymakers in Washington that they need to step back and let countries function or develop organically without undue interference, because every time there is external interference, it creates problems."
According to a report by US broadcaster CBS News, US citizens could owe $6.5 trillion in interest alone as a result of the wars in Afghanistan and Iraq.
In the United Arab Emirates, Ebrahim Hashem, AsiaGlobal Fellow at the University of Hong Kong's Asia Global Institute, who is based in Abu Dhabi, said it is common knowledge, especially in the Arab world, that some US establishment politicians will go to any lengths just to "achieve their hegemonic goals", even if this means coups with disastrous consequences for other people.
He said the "democracy and agenda" announced by then-US President George W. Bush, along with the approach to the "Arab Spring" by the Barack Obama administration, were essentially regime change programs to "reshape the politics of the Arab region".
Hashem said Arabs will not abandon their neutrality, adding that the Arab Spring approach was the last desperate attempt to seize their sovereignty and strategic autonomy.
"A more balanced international system with institutionalized multipolarity is the best hope for the world-it can help control the US' propensity to act unilaterally and with impunity," Hashem said.
Xinhua News Agency contributed to this report.