Courting attention
Share - WeChat Passion of village hoops tourney captivates local Guizhou communities and beyond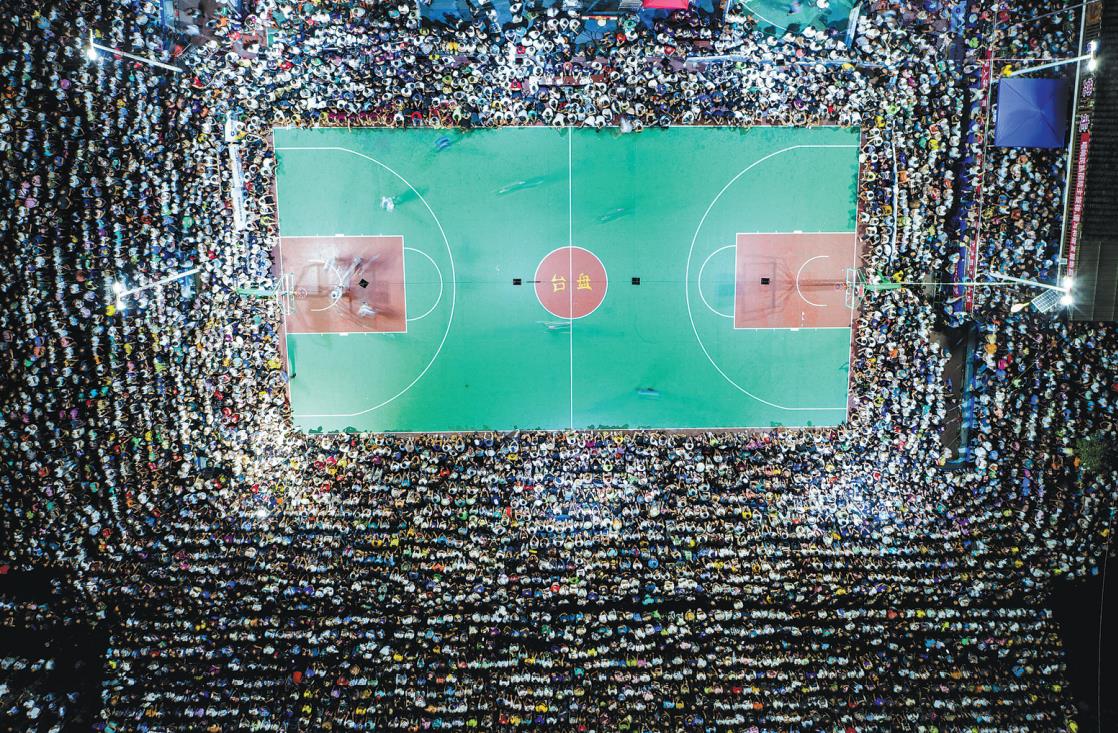 Still consider the CBA China's most popular basketball league? Think again.
With over 10,000 spectators roaring on their feet every night-and some even catching the action from surrounding hills-an amateur inter-village basketball tournament held last week in Southwest China's Guizhou province has become a massive viral hit online.
Netizens have been enthralled by the tourney's intoxicating atmosphere, massive participation and extreme popularity in the remote mountain village of Taipan in Guizhou's Qiandongnan Miao and Dong autonomous prefecture.
Dubbed the "Village Basketball Association", the annual outdoor tournament's raw energy contrasts with the CBA's current lack of atmosphere, with the pro league being played in empty arenas for the last two and a half years due to the COVID-19 pandemic.
Despite being on a much higher level technically and tactically, it's safe to say that the CBA nowadays pales in comparison to the grassroots tourney when it comes to fan engagement, connecting with local neighborhoods and, to some extent, social media buzz.
Organized by and played completely by locals, this year's tournament, as part of the "Gorgeous Countryside" campaign, attracted 16 teams from surrounding townships to compete first in groups and then a knockout stage from July 30-Aug 2 in Taipan village.
Players battle primarily for local bragging rights, although there are some fittingly rural prizes up for grabs too-a 650-kilogram cow for the winner, a pair of sheep for the runner-up and two piglets for the third-placed team.
With the area happily free of any pandemic risk, countless rows of spectators crowded around the open-air court-either on their feet or sitting on small camp chairs-to cheer on family members, relatives and neighbors while enjoying food and drinks they brought themselves, from the morning sessions until midnight.