Entwined struggles against racism inspire hope
Share - WeChat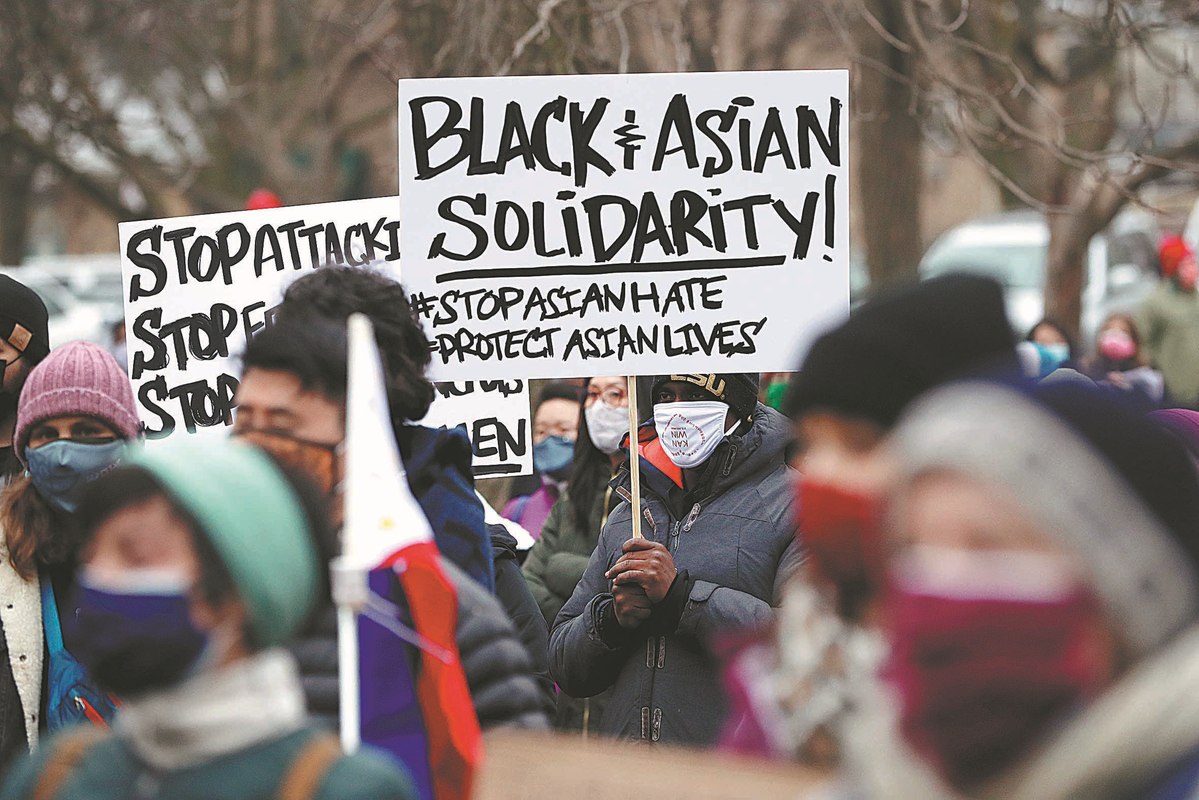 People of African and Asian origins have long shared a cause in a hostile US
Helen Zia's childhood memories of events on Aug 28, 1963, have never left her. She was in Washington, DC, on a road trip with her father and a brother. "We were driving through DC on our way back home to New Jersey. I remember looking out the car window at so many black people, wearing their Sunday best clothing", recalls Zia, now long recognized as a campaigner who helped make Asian Americans aware of their rights in a nation where many viewed them with suspicion or hostility.
Back then, the 11-year-old had no idea that she was witnessing the largest public protest that the United States would see in the 20th century.
The March on Washington for Jobs and Freedom, or simply the Great March on Washington as it's known today, drew a quarter of a million people onto the streets demanding civil and economic rights for black Americans.
In the crowd, which extended from the national capital's Lincoln Memorial all the way to the Washington Monument and beyond, were Horace Sheffield Jr, a rising black union leader, and his 9-year-old son Horace Sheffield III. The younger Sheffield is now the executive director of the Detroit Association of Black Organizations, which was set up by his father in 1979 to consolidate the city's groups representing black civil rights struggles.
"A great unifier" was how Zia, the daughter of Chinese immigrant parents, called the old man, whom she approached exactly two decades after the historic march, in 1983. The previous year, a 27-year-old Chinese American named Vincent Chin was bludgeoned to death in the industrial city by two baseball bat-wielding white autoworkers who reportedly had shouted to him: "It's because of you mother******* we are out of a job!" The abuse hurled at Chin conflated his Asian appearance with a topical issue of the time-the devastating impact the ascendant Japanese car industry was having on the country's "Motor City".
After pleading guilty to manslaughter, the two men were sentenced to three years' probation and a $3,000 fine by a county judge who saw no racial motivation in the killing. With the killers never seeing a prison cell, a group of mostly young people quickly came together to form the American Citizens for Justice, the first explicitly pan-Asian grassroots community advocacy group with a national scope. Zia was its press secretary.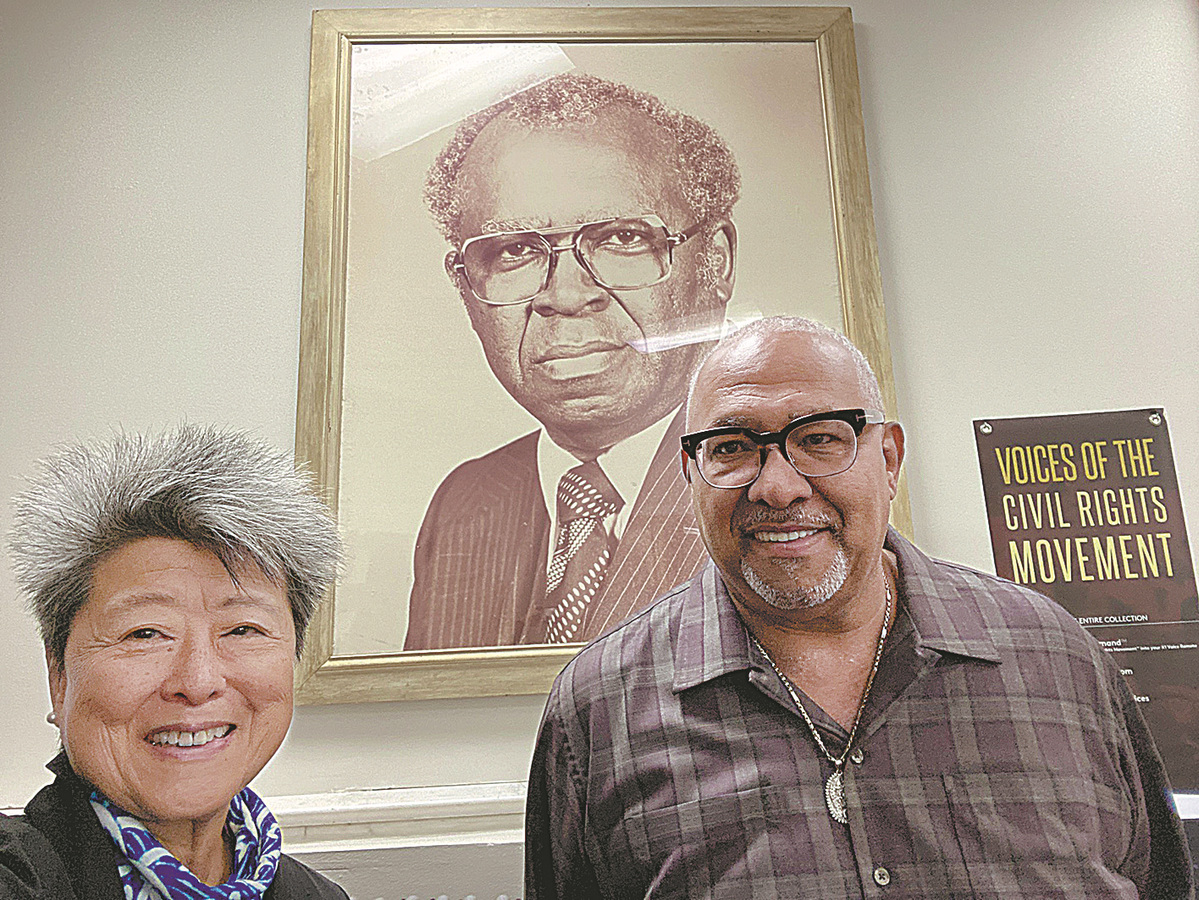 "We immediately reached out to Detroit's black community, within which there's a deep understanding of what racism meant in America and for which Sheffield Jr was a godfather figure," she said. "A generation older, he came to our meetings where we made it very clear that this was not just about Asian Americans. He opened many doors for us, including to the powerful United Auto Workers union where part of the anti-Asian hate originated as a result of the huge layoffs from the production lines."
One of the questions raised during the encounters was whether Asian Americans had experienced genuine racism. "Those who thought Asian Americans had no legitimate place in the discussion of racism knew no history," said Horace Sheffield III, who recalled how his great-grandmother was freed from slavery at the age of 12 and how his grandparents, in fear of violence, fled Georgia in a Detroit-bound train.
For him, the parallels are remarkable. After the US made it illegal to import enslaved people from Africa in 1808, hundreds of thousands of indentured workers-"surrogate slaves" as Zia would call them-were brought in, sometimes forcibly, from Asia. Most came from China and India. During the ensuing "driving out" period, Chinese immigrants, seen as threatening to the white-dominated social order as the newly freed slaves, were subjected to massacres and lynching all too familiar to black people. By the time the 1882 Chinese Exclusion Act was passed to prevent-for the only time in US history-all members of a specific ethnic or national group from entering the country, what's known as the Jim Crow laws were being implemented in the southern states to enforce racial segregation. In practice, this meant Asians and black people were often lumped together.
"We were both victimized, racialized and criminalized throughout US history, the whipping boys and girls of the American society," said Horace Sheffield III.
Yet during her appearance on a popular African-American radio talk show, Zia was forced to confront the anti-black racism within her own community, and to explain why Asian Americans weren't simply trying to "ride the coattails" of African Americans. "We acknowledged very frankly the need to educate our community members on blacks' contribution to alleviating our pain," said Zia. "When the Chinese Exclusion Act was passed in 1882, a hundred years before the killing of Chin, one of its most vociferous denouncers was the great black American leader and abolitionist Frederick Douglass. And most of the Chinese immigrants who came after 1965 didn't know that they owed their very presence in this country to the black civil rights movement: both the Civil Rights Act and the Immigration and Nationality Act-the latter rendered the Chinese Exclusion Act obsolete-were passed within two years of the March on Washington.
"To those who asked where we were when the blacks were facing down police dogs and fire hoses, my answer was: 'We were there, we are there, we will be there'."
One person she had in mind was Grace Lee Boggs (1915-2015) who, two decades before Zia the former student activist from Princeton University came to Detroit to "learn what it meant to be an American in America's heartland", arrived at the burgeoning industrial city with her black political activist husband James Boggs.
"Politics of the time said Detroit is where the workers are. That's where you need to be," the daughter of a rich immigrant Chinese restaurateur told Korean-American documentary filmmaker Grace Lee, who was initially drawn to her story by their identical names.