US shadow still hangs over Afghanistan, one year on
Share - WeChat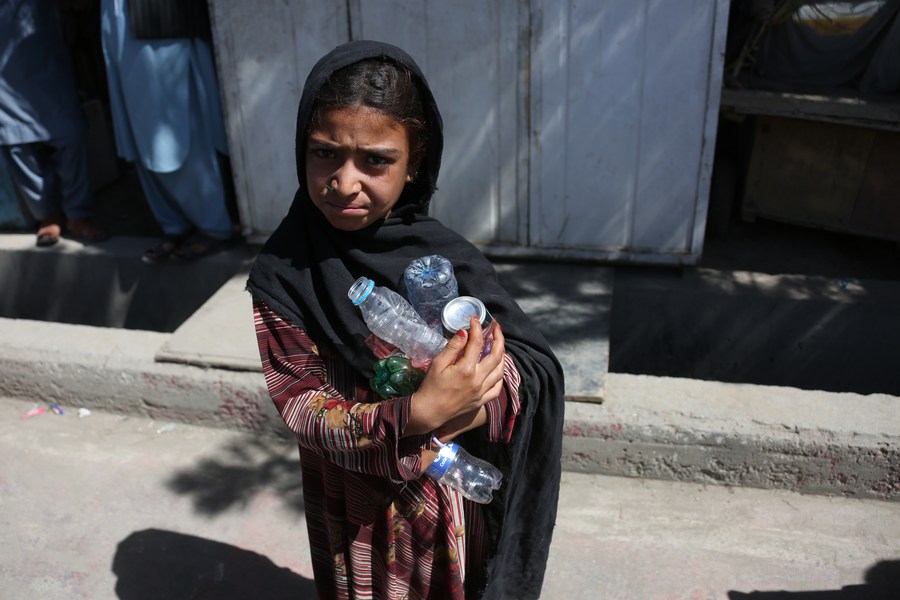 KABUL -- After another miserable day, 11-year-old Alyas calls out at the top of his voice in a Kabul street. As the sun sets, he takes his last opportunity to sell what remains of the melting ice cream in his cart.
"I'd rather be at school instead of selling ice cream on the street," Alyas said. Since last month, he and his elder brother have dropped out of school to work in the street. However, their average income of less than 60 Afghanis a day looks like a drop in the bucket in face of rising prices.
As poverty and unemployment rise across the country, the number of beggars in Afghanistan's capital Kabul grows every day. Some 3 million Afghan children like Alyas have dropped out of school to earn money to support their families.