Lights, camera, retro action!
By Wang Ru | China Daily | Updated: 2022-08-20 09:43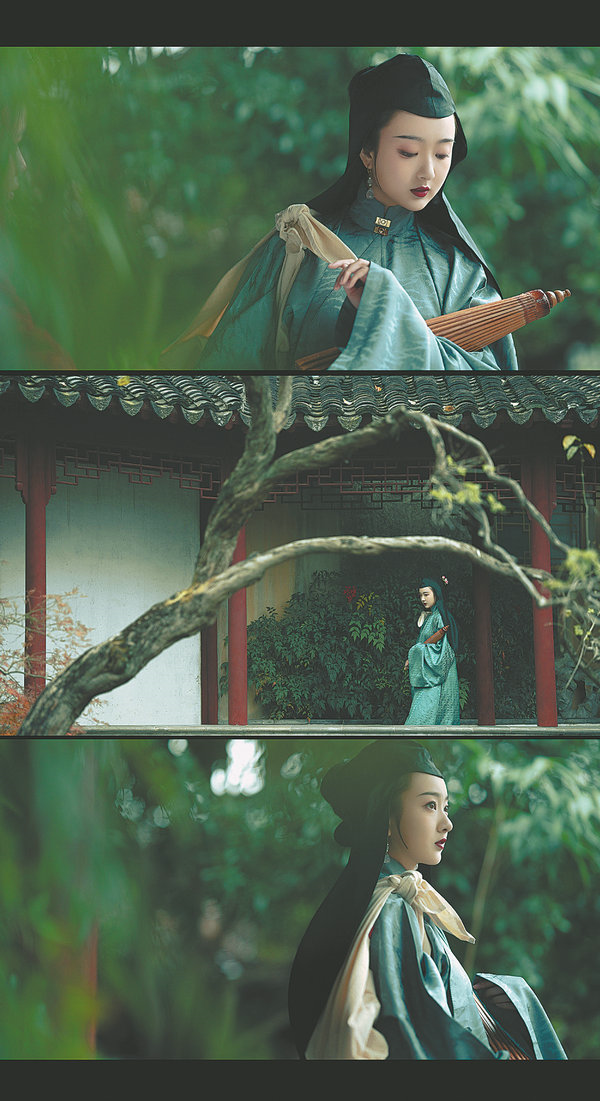 Inside story
The quartet has defined roles in making each film. Wu Xuan writes the script, directs amateur performers and is also responsible for post-production editing. Wu Yicheng has the last word when it comes to costumes. Wu Chuanjie takes credit for photography, filming and makeup while Chen Cai is responsible for scene decoration and historical research.
One of Shenlouzhi Studio's muchloved productions is Mantingfang (Courtyard Full of Fragrance), a heartwarming story about two women who enter a bet for gardenias. They compete to remove the leaves of zongzi (sticky rice dumplings, a traditional snack for Dragon Boat Festival) and claim the prize. Noticing that her rival really likes flowers, one woman deliberately loses the challenge of finding the longer leaf, but wins hearts in the process.
"The goal was to tell the story about people in our lives whose intentions are always good. They often help us in an indirect manner to ensure we are not embarrassed. We want to focus on scripts that are both simple and moving," says Wu Xuan.
Also, since the performers are not professionals, it is easier for them to relate to stories that are borrowed from daily life.
The plot of Mantingfang is inspired by the folk customs of Lin'an, the capital of the Southern Song Dynasty (1127-1279). "People back then frequently gambled over finding the longer zongzi leaf during Dragon Boat Festival. I had read it in historical literature and felt the urge to write the script," says Wu Xuan.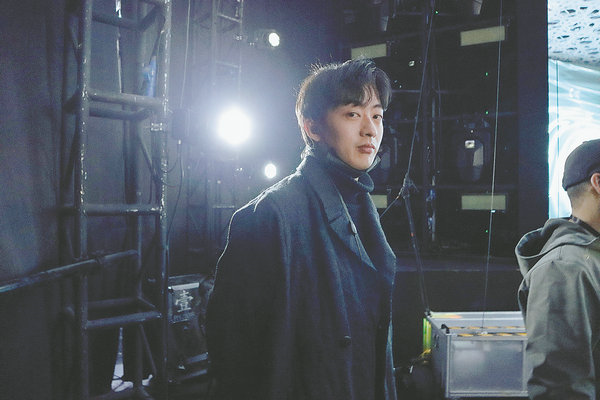 The most distinguishing feature of team Shenlouzhi is perhaps the meticulous eye for detail, over attire in particular. Costume director Wu Yicheng, 29, admits that it is not easy to replicate clothes that were in fashion centuries ago. To add to the challenge, the trends rapidly changed with each imperial ruler.
"For example, the reigns of Emperor Jiajing and Emperor Wanli of the Ming Dynasty (1368-1644) were separated by only six years, but what people wore drastically changed during that brief period,"Wu Yicheng says.
"Under Emperor Jiajing, women's upper outer garments were relatively short, so were their skirts. But under Emperor Wanli, skirts became longer and sleeves narrower. Hair accessories were different as well," he explains further.
Wu Yicheng borrows design ideas from historical literature, scholar theses, paintings and unearthed archaeological evidence. To ensure the clothes complied with the rules of the ancient times, he earlier designed them and had a tailor in Fuzhou make them.
Today, he knows how to sew the costumes himself. He is quite proud of the female lead's red costume he designed for Mantingfang. It reflects his own interpretation of ancient attire.
"I studied texture, color and patterns thoroughly, but didn't replicate the exact style as was seen in archaeological evidence. Instead, I designed something that probably didn't exist, but is loyal to the aesthetic logic and design language of that time,"Wu Yicheng says.
In addition to clothes, special attention is paid to furniture and accessories. "Our films are high on the retro quotient, which means the setting has to be accurate. We go to great lengths to procure old furniture and other items," he says.