Apple offers curriculum promoting environmental protection
By Ma Si | chinadaily.com.cn | Updated: 2022-08-31 17:21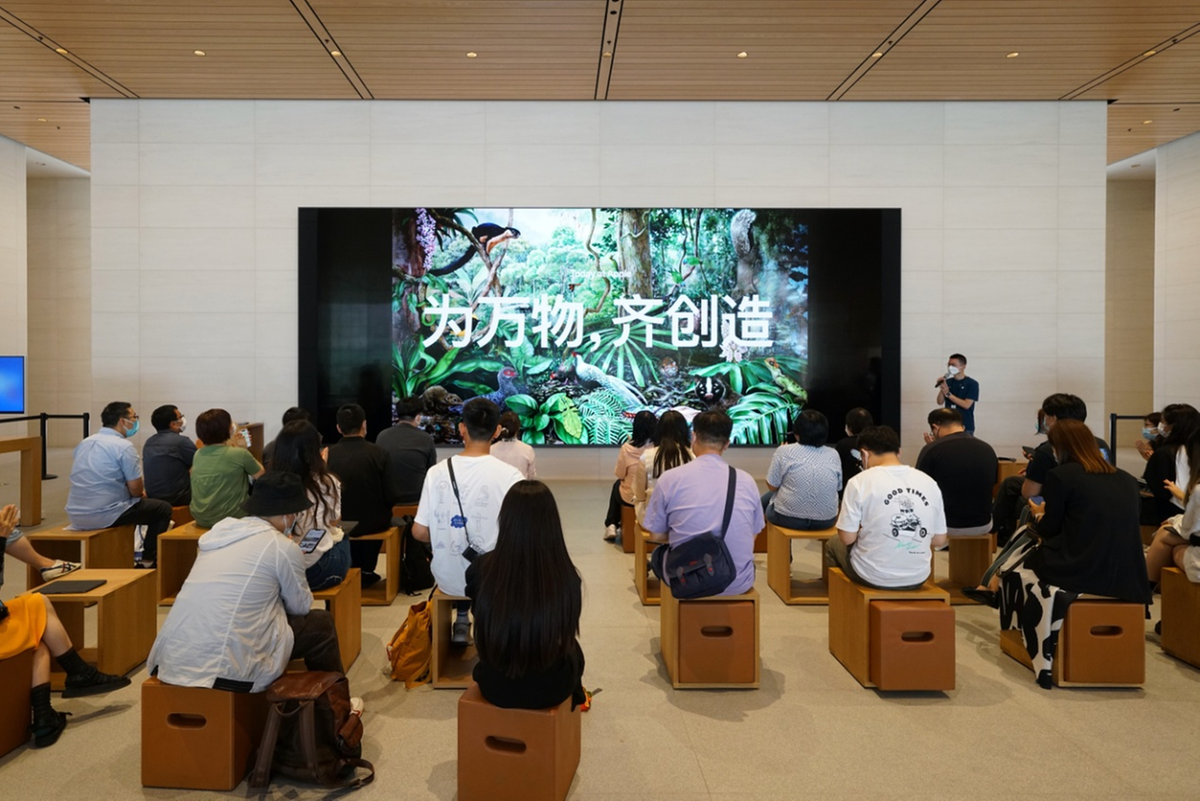 Apple Inc is stepping up to raise awareness of leveraging technologies for environmental protection through a string of "Today at Apple" lessons, which are designed to encourage more people to protect environment and biodiversity and speak up for the planet.
The curriculum has invited photographers and designers who are concerned about the environment and nature as guest tutors to share creative skills in using iPhones and iPads, help participants to understand environmental issues such as biodiversity and climate change from a creative perspective.
The lessons, which started from April and go until August, are jointly organized by Apple and Beijing Entrepreneur Environmental Protection Foundation, a Beijing-based non-governmental organization aiming to protect the environment.
Gao Huilun, who is in charge of new media communication in China for the Nature Conservancy, a global environmental organization, said this series of courses gave her a rare opportunity to learn with professional teachers from different institutions.
In order to popularize knowledge about ocean protection and draw more people's attention to ocean health issues, such as oyster reefs and coral reef degradation, Gao and her team produced a video to introduce the practice of protecting and restoring oyster reefs in China after participating in the curriculum. When filming the oyster reef, they used iPhones to capture some of the footage.