Coupons can give a shot in the arm of tourism
By Wang Xuebin | China Daily | Updated: 2022-09-09 07:03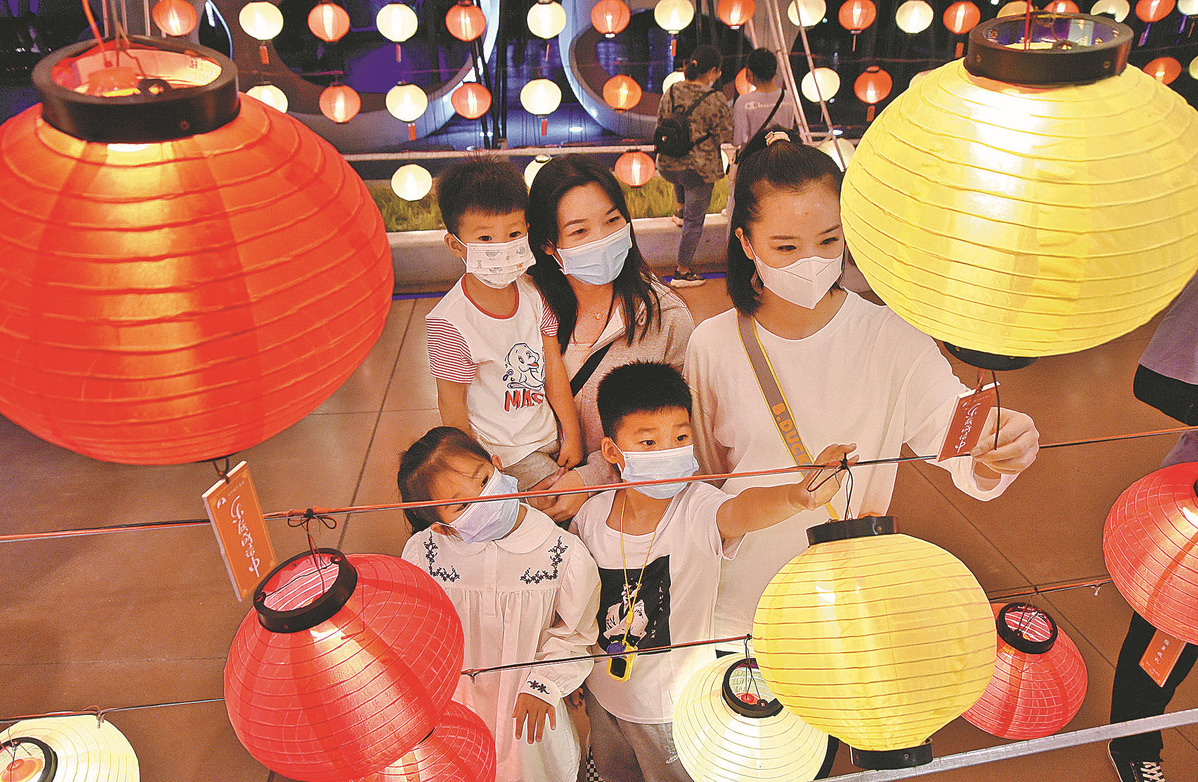 Chinese people are looking forward to the three-day Mid-Autumn Festival holiday starting from Saturday and the Golden Week National Day holiday from Oct 1.But sporadic COVID-19 outbreaks have forced several local governments to implement strict prevention and control measures, dealing a big blow to the already distraught tourism sector.
To boost consumption, the State Council, China's Cabinet, has issued the "Opinions on Further Unleashing Consumption Potential and Promoting Continued Recovery of Consumption". And local governments and departments have adjusted some policies and introduced many measures to promote consumption growth.
Particularly notable among the measures are those adopted by the cultural tourism sector. True, the tourism sector needs special help. But in many places, short-distance travel may be the only option for people eager to take a break from the humdrum of urban life, which is a straw for the tourism sector to clutch at. So many local governments have issued cultural tourism consumption coupons, which will not only lift the tourism sector's output value but also increase the supply of related industrial products, thereby stimulating the cultural tourism industry.
The issuance of consumer coupons, a targeted subsidy program, will increase the purchasing power of residents and help release consumer demand that has been suppressed due to static incomes and continuing uncertainties. That in turn would stimulate production, increase employment, promote investment and boost the economy.
The cultural tourism consumption coupons issued this year have some special features.
First, they are large in scale, part of a targeted plan, and cover a wide range of products and services. For example, Beijing will issue coupons worth up to 300 million yuan ($43.12 million) from July to September to encourage people to check into homestays in suburban or rural areas. While suburban and rural homestay in Beijing could cost 2,000 yuan a day or more, people can avail of a 50 percent discount for expenses up to 1,000 yuan.
Second, there are various types of coupons, and they can be used both at online and offline stores. Also, in order to facilitate operations, most local governments have combined online travel agencies' platform with their own platforms, meaning a coupon issued by one department can be used anywhere in the country.
For instance, apart from issuing cultural tourism consumption coupons and gas coupons through three online platforms, Ctrip, Meituan, and Tongcheng, Yunnan province is also distributing them through Yunnan Tour app, Yunnan Tour applet, and Tour Yunnan with One Phone and the Yunnan Tour's official WeChat account.
Third, the coupons aim at multi-party participation, and their financing sources include the government, platforms and enterprises, or the government and platforms. Local governments, too, can issue targeted consumer coupons to help boost the local cultural and tourism industries.
But as a means of stimulating the economy during a special period, cultural tourism coupons have only a strong short-term effect, even though they facilitate mass consumption. So to truly boost the tourism sector, we need to pay greater attention to two factors.
Huge amounts of subsidy will put very heavy financial pressure on local governments, and small amounts of subsidy may hardly help stimulate consumption. Thus local governments should design and supply consumer coupons in a targeted manner. They should focus on strengthening the special links in the local tourism chain and achieving maximum results with minimum investment, and offer best experience for tourists.
Besides, the influx of a large number of tourists to any tourist site will put a lot of pressure on prevention and control officials and workers as well as the site's management. In a few cases, tourists were stranded at domestic tourist sites due to the sudden outbreak of the novel coronavirus. Such incidents greatly damage the tourist experience and could stall the tourism industry's recovery.
In general, the issuance of cultural tourism consumption coupons and the introduction of free ticket policies for scenic spots will help promote the recovery of the tourism sector and the development of the domestic cultural tourism industry. But local governments and tourism and related industry operators still need to work out the details of how to accommodate a large number of tourists while preventing virus transmission, in order to promote the high-quality development of the industry.
The author is a professor at the Department of Literature and History Research of the Party School of the CPC Central Committee. The views do not necessarily represent those of China Daily.
If you have a specific expertise, or would like to share your thought about our stories, then send us your writings at opinion@chinadaily.com.cn, and comment@chinadaily.com.cn.