IAA Transportation 2022 showcases China's prowess in new energy commercial vehicals
By CHEN WEIHUA in Hanover, Germany | chinadaily.com.cn | Updated: 2022-09-20 10:31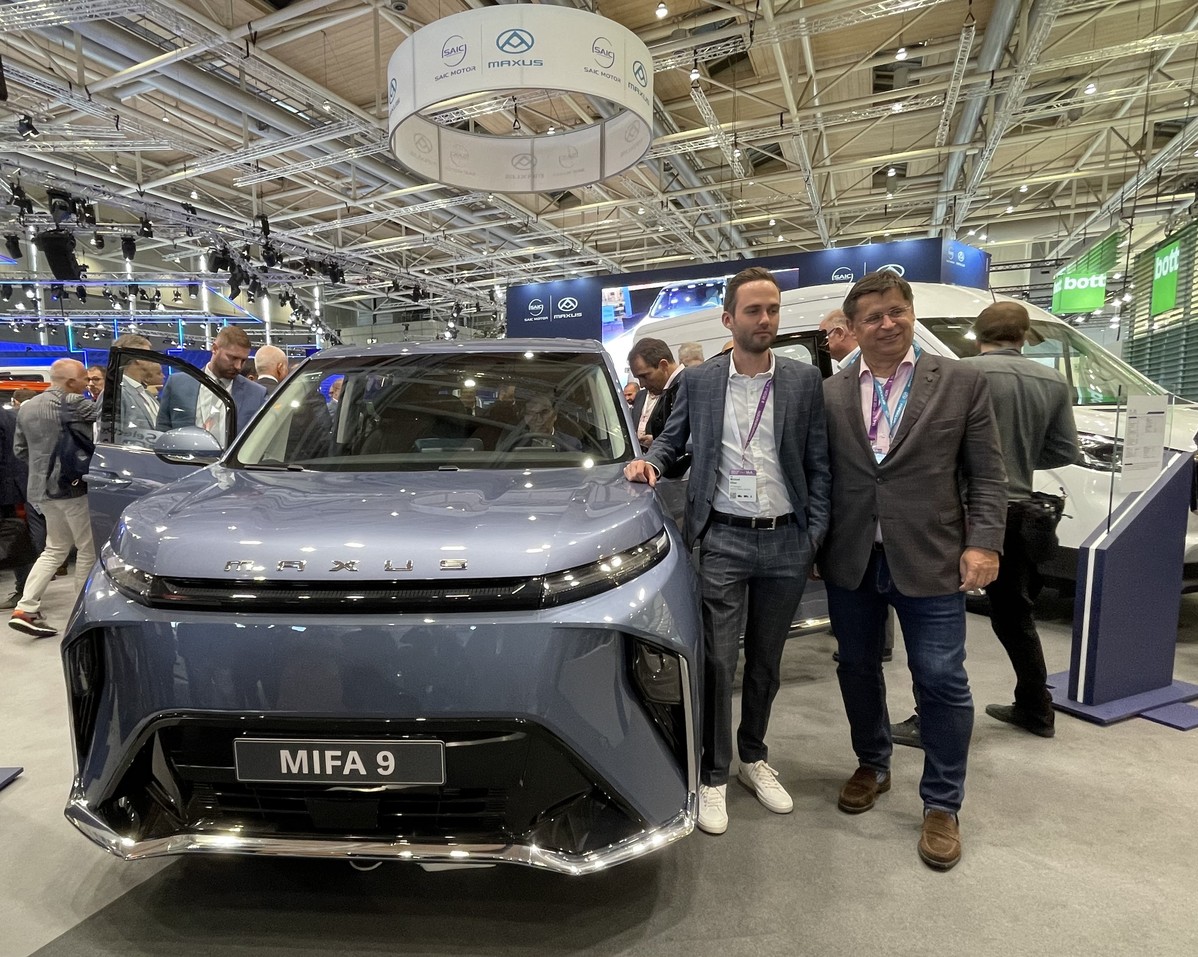 Chinese companies are making a strong debut at the IAA Transportation 2022 to show their latest innovation in new energy commercial vehicles as the global transportation sector switches to zero emissions in the coming decades to fight climate change.
The once-two-year show in the German city of Hanover was cancelled in 2020 due to the COVID-19 pandemic and was formerly known as IAA Commercial Vehicles, but the organizer, the German Association of the Automotive Industry (VDA), hopes the new concept could cover the entire transport and logistics spectrum rather than the previously light and heavy commercial vehicles.
More than 1,400 exhibitors from over 40 countries and regions, including some 70 from China, are exhibiting their products in the six-day event from Sept 20-25.
Shanghai-based SAIC Maxus displayed its five latest electric vehicles, including the MIFA 9, which the company claims to be the world's first, full-size luxury pure electric MPV (multi-purpose vehicle).
"As one of the most innovative and progressive electric commercial vehicle brands in Europe right now, SAIC Maxus takes its leadership role in the sector seriously," said Jack Zhu, SAIC's general manager for the European region.
"We are committed to making Maxus the leading commercial EV brand in Europe and our strong presence at trade shows across Europe is evidence of this ambition".
BYD unveiled its ground-breaking new eBus Blade Platform. It two zero-emission pure-electric trucks, the ETM6 7-ton urban delivery truck and the ETH8 19-ton truck, which are designed for logistics and waste collection, made their debut in Hanover.
"We are pleased to introduce BYD's latest technological innovations to European customers, spanning eTucks and eBuses," said Javier Contijoch, eBus Vice-President at BYD Europe Commercial Vehicles.
"We see the future as electric and, through partnerships, we want to help European customers have the smoothest of journeys as they electrify their fleets," he said.