Fostering trade relations beats war every time
Share - WeChat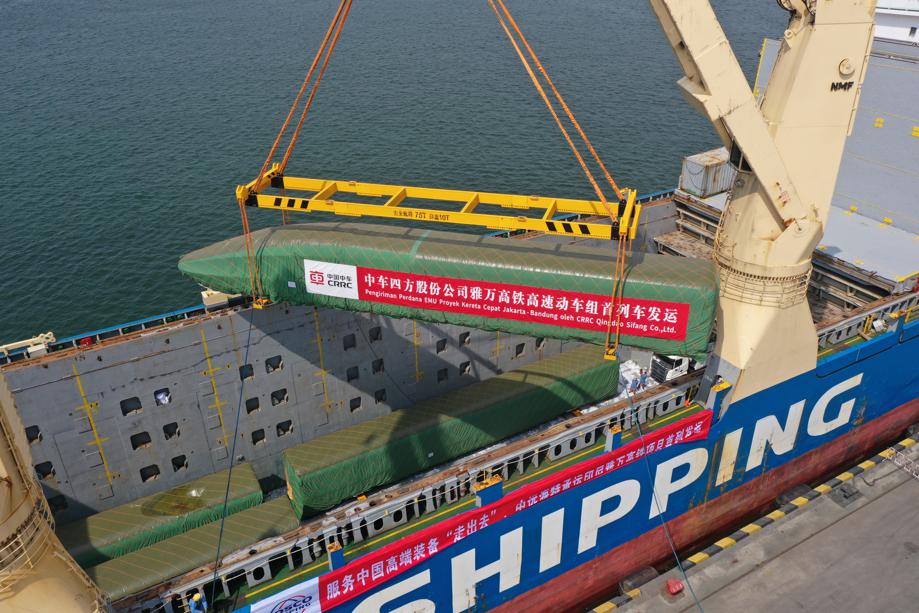 It has been over a month since United States House Speaker Nancy Pelosi's vexing visit to Taipei and Beijing's disapproving response, which included large-scale air and naval exercises around the island of Taiwan.
This stopover by the House speaker-the second in the line of succession to the president-ineptly created, among other things, further acute doubt about Washington's continuing commitment to the one-China principle.
Many commentaries emerged after these events. Certain Western media outlets argued that in East Asia and Southeast Asia, there was a lack of support expressed for China's response. This anxious line of argument was aimed at trying to bolster stale claims that the US was enjoying renewed backing for amplified, confrontational meddling in the region.
In fact, the support most conspicuously lacking across the entire region was for Pelosi's reckless visit. Overt backing was close to nonexistent, and criticism was widespread. Current senior officeholders typically expressed their disapproval by maintaining a stony silence-sometimes accompanied by declamations that all (especially the US) should lower rather than elevate geopolitical tensions. South Korea's new president purposefully avoided meeting with Pelosi.
Others, more freely able to speak, were intensely critical. The Singaporean commentator and former senior diplomat Kishore Mahbubani said that Pelosi's visit was reckless, dangerous and fundamentally self-serving. Former Australian prime minister Kevin Rudd said that the visit had made Taiwan less secure. Former Malaysian prime minister Mahathir Mohamad said after Pelosi's visit that the US was seeking to provoke a war with China over Taiwan.
Rana Mitter, a professor of modern Chinese history and politics at Oxford University, put his finger on a primary reason for the clear regional exasperation related to this presumptuous stopover. "It's very important", he argued, "that conditions are created for stable, free and open trade and interaction between all peoples in the region. Recent events remind us all that peace and prosperity go hand in hand."
According to Investopedia, China has been the largest trading nation in the world for almost a decade. Total exports in 2019 were estimated to be $2.64 trillion. China has benefited immensely from this rise-and so has the rest of the globe, not least China's regional neighbors. Despite many challenges, including the COVID-19 pandemic, this region in Asia has become the most economically dynamic area in the world.
It is apt to recall former US president Jimmy Carter's observation, in 2019, on the US way of sustaining the "rules-based international order" that suits US interests so well.
The US, he said, was "the most warlike nation in the history of the world" due to its desire to impose American values on other countries. He also highlighted how the US had been at peace for only 16 years since it was created as a nation in 1776.
According to a Brown University study in the US, the nation has spent around $6 trillion on fighting wars in Iraq, Syria, Afghanistan and other nations since 2001. Meanwhile, China, Carter observed, had not wasted a single penny on war since 1979.
This is the reality that East Asia and Southeast Asia have experienced over the past four decades-and value so much. All these states have witnessed the huge benefits that have flowed from enhanced trade and development (and avoidance of military conflict) thanks, above all, to the extraordinary, peaceable rise of China.
Even Japan and Australia have benefited immensely from trade with China. Australia, as a consequence of its trade with China, broke the Organization for Economic Cooperation and Development's record for uninterrupted growth stretching over a period of around 30 years.
Mahbubani, the Singaporean commentator, recently argued that "Australia's strategic dilemma in the 21st century is simple: It can choose to be a bridge between the East and the West in the Asian Century-or the tip of the spear projecting Western power into Asia."
As it happens, fresh evidence has revealed just how favored that spear-tip role is-and how twisted Canberra's Sino-antagonism has become over the past several years.
Recently, according to leaks from meetings in April 2020 of the Parliamentary Joint Committee on Intelligence and Security and the National Security Committee of the Australian government, then Australian prime minister Scott Morrison had made a decision to "up the ante with Beijing", adding that "the time has come (for Australia) to be more strident in its language about China's conduct".
At almost the same time, then Australian foreign minister Marise Payne issued an incendiary call for a forceful, non-World Health Organization, global inquiry into China's handling of the COVID-19 pandemic. This precipitated a further major nosedive in the relationship with Beijing, which delivered zero benefit to Canberra.
A little over a year later, in mid-2021, Prime Minister Lee Hsien Loong of Singapore intelligently advised Morrison to deal with any "rough spots" with China "as issues in a partnership which you want to keep going and not issues which add up to an adversary which you are trying to suppress." All subsequent behavioral evidence suggests that this advice was comprehensively ignored by Morrison.
Still, the more attentive regional players in this crucial area understand that we have entered the Age of the Great Reset of the established world order-the long-term pivot to Asia that truly matters most.
Thus, as the dust has settled on Pelosi's wayward visit, we can see how it has confirmed in the minds of almost all regional parties that the last thing they want to see is any sort of enhanced, inflammatory attempts aimed at imposing the US-tilted version of international order in East Asia. This strategy may be appealing to Washington, but it has scant appeal within East Asia itself, where it has been proved continuously over the past four decades that trade beats war every time.
The author is an adjunct professor on the law faculty of Hong Kong University.