Aging brings challenges and opportunities
China Daily | Updated: 2022-09-23 07:31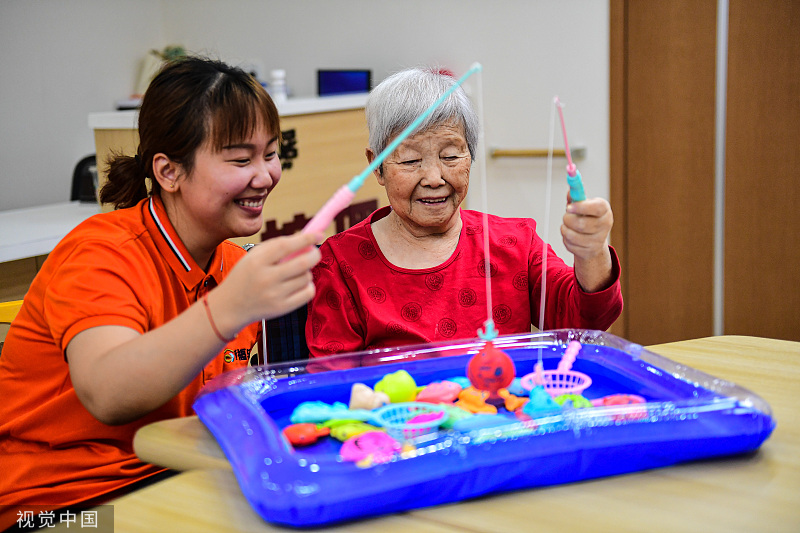 It is estimated that during the 14th Five-Year Plan (2021-25) period, the number of people aged 60 or above will exceed 300 million in China, accounting for over 20 percent of the population. By 2034, that number could exceed 400 million, accounting for 30 percent of the population, the National Health Commission said at a news conference on Tuesday. At the moment, the number of those aged 60 or above is 267 million, or 18.9 percent of the population.
While an aging population is a global problem, it is particularly acute in China, which has the world's largest population. The changing reality has increased the challenges for the elderly care system, the medical system, the job market, and the social development potential. Systemic measures must be taken to cope with this problem.
For example, there are huge gaps in the elderly care facilities for different groups, such as those in urban and rural regions, those in different provincial-level administrative regions, as well as those in different sectors. Ensuring that every elderly person gets his/her deserved pension will be a huge, challenging task for governments and society.
The traditional mode of families supporting elderly people is not going to be enough in the coming years. More social resources than just money need to be distributed among senior members of society.
For example, the condition of toilets must be improved keeping an aging population in mind. Public transport systems must be improved so that elderly people can board buses without much assistance; smartphone apps must be improved so the elderly people who lack clear eyesight can use them without many problems.
Although an aging society poses challenges, these challenges come with opportunities. Elderly people's homes open their doors for businesses to enter and make profits. In the pursuit of taking care of the elderly, more jobs will emerge. How society makes use of these opportunities will go a long way in deciding how we cope with the aging problem.
-THEPAPER.CN