Poyang Lake water sinks to record low
By Zhou Huiying | chinadaily.com.cn | Updated: 2022-09-23 15:15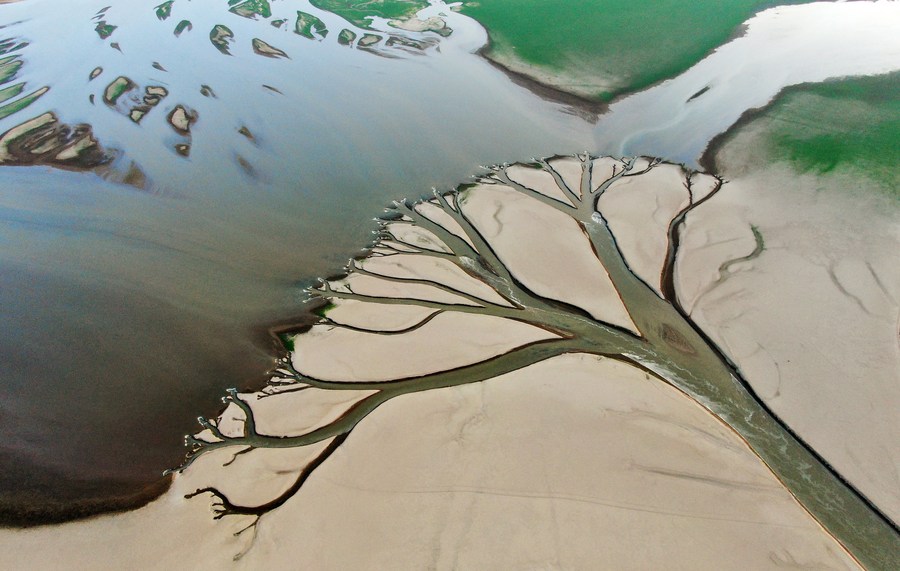 The water level of Poyang Lake at Xingzi hydrological station dropped to 7.1 meters as of 6 am on Friday, a record low since data began to be logged in 1951, according to the monitoring center in Jiangxi province, where Poyang Lake is located.
Since the annual high water level of 19.43 meters was recorded at Xingzi station on June 23, water in the lake has steadily dropped because of high temperatures, sparse rain and a significant decrease in water flowing into the lake, the center said.
It predicted that lake water will continue to drop.
At 7 am on Friday, the center issued a red alert for low water — the highest warning level in a four-tier system. It urged government departments and local residents along the lake to promote preparedness and to ensure the safety of drinking water, along with ecological needs and demand for production.