Overseas Chinese are lauded for contribution
Share - WeChat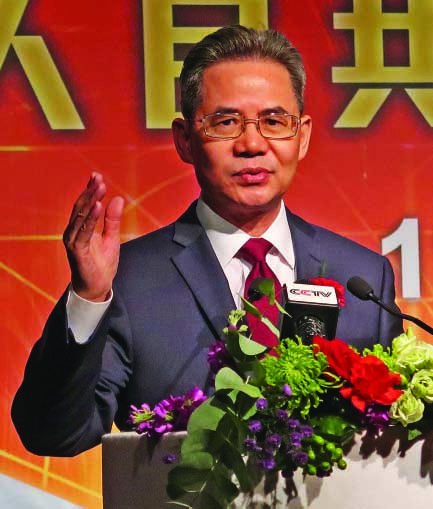 The Chinese community in the United Kingdom held a reception in London on Sunday evening ahead of the 73rd National Day of the People's Republic of China, which falls on Saturday Oct 1st.
Zheng Zeguang, China's ambassador to the UK, attended and made a speech to the more than 300 overseas Chinese people who were present, representing many trades and sectors in Britain.
"The overseas Chinese have always exemplified the very good qualities of the Chinese — diligent, warm-hearted, and law-abiding," Zheng said. "You are the promoters of Sino-UK ties and your achievements have won respect in the UK."