Diplomatic heroes are box-office kings
By Xu Fan | China Daily | Updated: 2022-10-13 08:06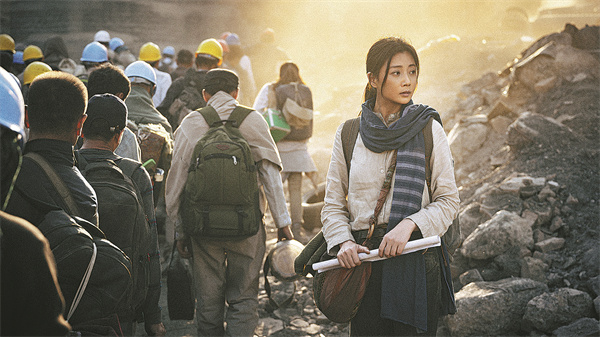 An award-winning scriptwriter, known for blockbusters such as Lost, Found, Qin tells China Daily that the movie was the brainchild of two producers, Wan Juan from Zhejiang Huace Film and TV Co, as well as Zhang Ning at Beijing Ziyou Kujing Film Co.
Between 2016 and 2018, the pair had entrusted Qin to create a movie script about professional interpreters. So, they reached out to the former Ministry of Foreign Affairs staffer hoping that he could provide some consultancy.
Unexpectedly, she heard a lot of interesting stories about the staffer's personal life. One of the most impressive moments was when he was assigned to handle an urgent mission in North Africa on short notice, despite the fact that his wife was pregnant.
With little time to pack for the flight, he just carried a small bag. However, the internationally tense situation quickly turned more complex, resulting in an extension of the scheduled trip. "He recalls feeling regret that he had not listened to his wife's suggestion to carry thicker clothes when he had to put on a bulletproof vest to keep warm," says Qin.
Graduating with an Arabic major, the man — who prefers not to be named — also recalled to Qin and Lu how he had endured loneliness over years, missing his family in Beijing and conquering the harsh local living conditions to fulfill his responsibility. There were so few entertainment options available to him that he spent his spare time playing soccer with local children.