Diplomatic heroes are box-office kings
By Xu Fan | China Daily | Updated: 2022-10-13 08:06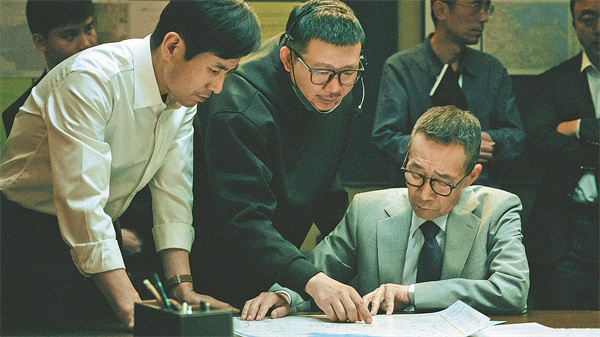 "But what touched me most was that he's just as ordinary as most of us. As a father and a husband, he feels like he owes a debt to his wife and child for not being around," says Qin.
Based on the interview, and a lot of research from news reports and nonfiction books, the scriptwriter, who graduated from Peking University, wrote the tale, which attracted Guo Fan, best known for directing China's highest-grossing sci-fi epic The Wandering Earth, on board as the project's executive producer.
Under the direction of Rao Xiaozhi, who was invited by Guo to helm the movie, Home Coming follows two Chinese diplomats who risk their lives to rescue hundreds of stranded Chinese when a civil war erupts in a fictional North African country.
In the movie, actor Zhang Yi plays Zong Dawei, a veteran diplomat with extensive experience in navigating complex situations overseas. Although he initially plans to return home to take care of his pregnant wife, who is near her due date, the protagonist chooses to stay, despite the danger, when his colleague is killed by a stray bullet, making him the only Chinese official who can speak Arabic fluently.
With the assistance of Cheng Lang, a 25-year-old novice from the Foreign Ministry, Zong convinces a stubborn border official to allow Chinese nationals, who have lost their passports in the turmoil, to cross the border. What follows is an even more challenging and dangerous mission, in which the pair leads a total of 125 of their countrymen and women — including the widow of Zong's deceased colleague — across a vast desert controlled by a ruthless gang of rebels, all while cut off from contact with the Chinese embassy.