Landscape exhibition glitters with vibrancy of colors and details
Share - WeChat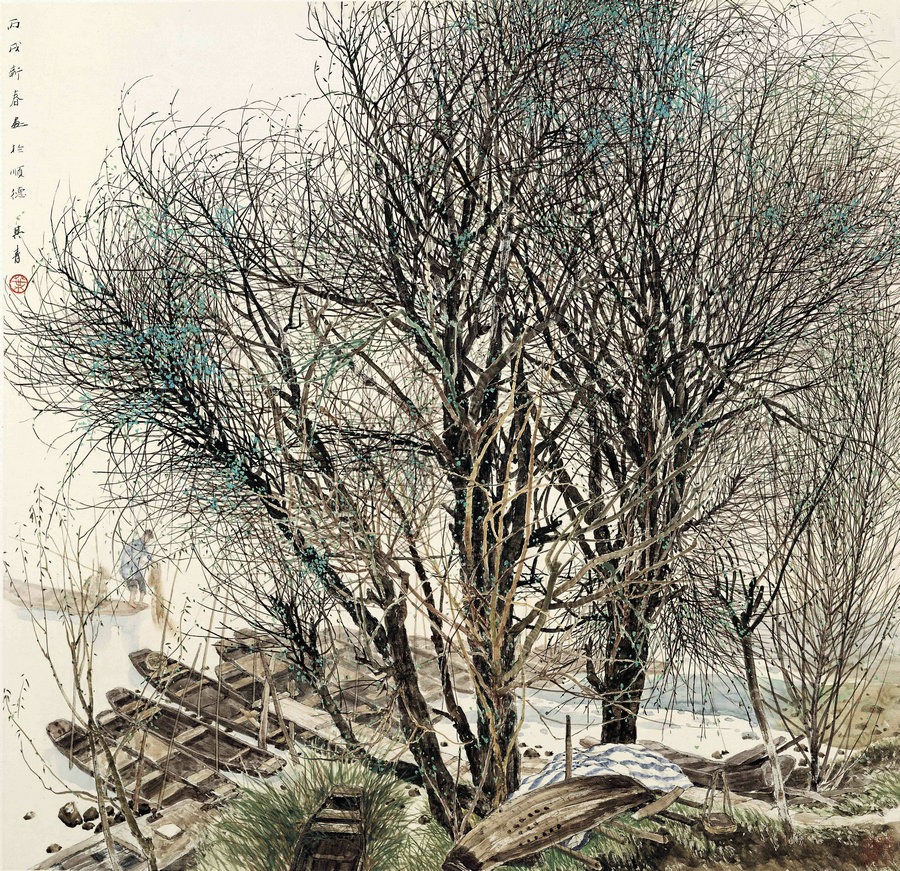 Lingnan school, a distinguished style of Chinese painting, emerged in the beginning of the 20th century in Guangzhou and its neighboring areas known collectively as Lingnan in Guangdong province.
It soon rose to become an important player in reforming the rigid disciplines of classic ink art, as its leading figures adopting the rule of perspectives, compositions, contrast of light and shadow, and a pursuit of texture of Western art.
The revolutionary style allowed the paintings to show the high intensity of sunlight, humid climate and the vivid colors presented by the variety of animals and plants of southern China.