Precipitating the big chill
Share - WeChat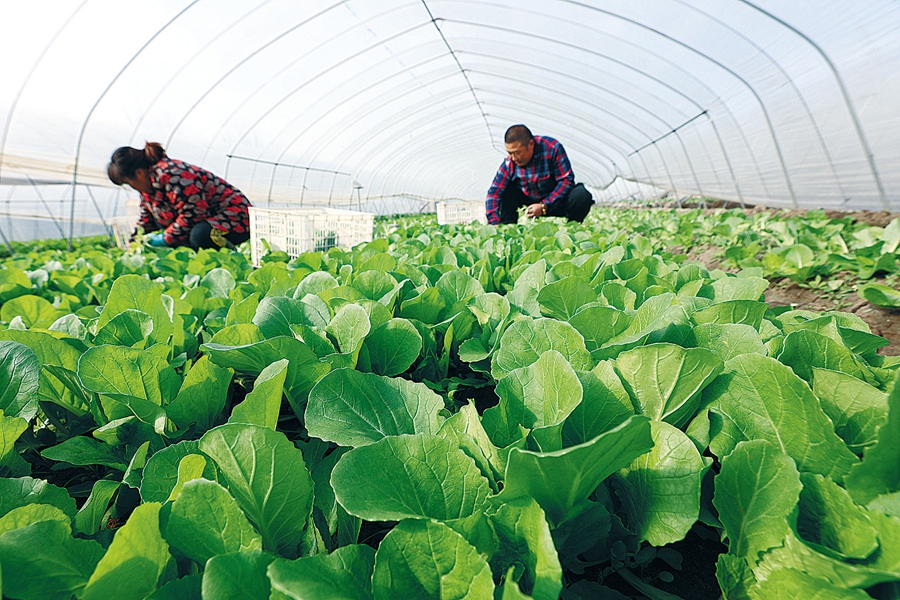 A divine tradition
"In the traditional farming society, there is no farm work after the arrival of xiaoxue. In northern China, people begin to 'cat the winter', a term to describe how people curl up in bed like a cat," says Liu Yida a writer from the Beijing Folk Literature and Art Association.
In the old days, people in Beijing liked to play "winter worms", that is, they began to raise crickets. Even now, people have kept the custom of flying kites and shaking diabolo, or Chinese yo-yo, if the weather permits.
"As well as all that, there was a custom of 'divining snow' in old Beijing," Liu says. "If there was no snow, farmers would hold a ceremony to pray for some, hoping for a good harvest in the coming year; fur traders in the city would gather to drink and wait until night. At midnight, they burned incense and kowtowed to the northwest, hoping that the weather would become colder and their clothes would sell well."
As xiaoxue is a solar term with a high frequency of cold snaps and strong cold air currents, in addition to keeping warm, sunbathing and exercising to keep out the cold, Wang Shidong, chief physician at the Dongzhimen Hospital Affiliated to Beijing University of Chinese Medicine, suggests eating more black foods, such as rice, sesame, dates and fungus, to quickly restore energy.
"We should also pay attention to strengthening our physique and improving our resistance to the cold. Some essential steps are to ensure adequate sleep and soak the feet in hot water every night to promote blood circulation in the lower body," he says.