International flights spurred by recent inbound travel restriction modification
By LUO WANGSHU | chinadaily.com.cn | Updated: 2022-11-22 17:22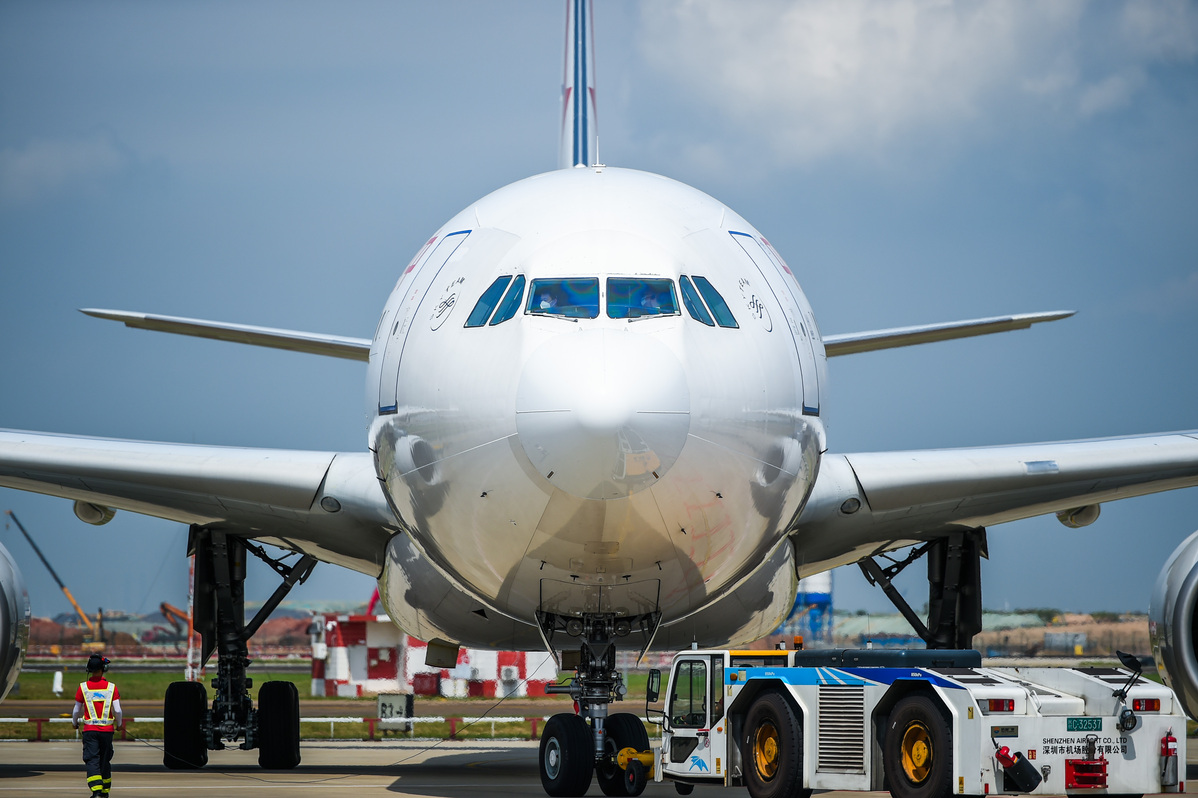 More international trips are being handled by China's civil aviation service as the sector continues to slowly recover from the COVID-19 pandemic.
According to the Civil Aviation Administration of China, 201,000 international trips were handled last month, a year-on-year increase of 86.7 percent.
From January to October, 1.32 million international trips were handled, a year-on-year increase of 5 percent.
To curb the spread of the virus, the sector introduced strict protocols for the suspension of international flights. Data from the administration showed that in August last year, China only handled about 230 international passenger flights a week.
Protocols have been relaxed somewhat to boost recovery from the pandemic.
This month, China rolled out 20 measures to upgrade epidemic control, including cancellation of the "circuit breaker" policy — the suspension of carriers for two weeks if five or more passengers tested positive upon landing in China, or four weeks if 10 or more passengers tested positive.
According to VariFlight, a China-based civil aviation data service provider, China operated 1,185 international passenger flights last week.