Honeywell sanguine on facilitating green shift
Share - WeChat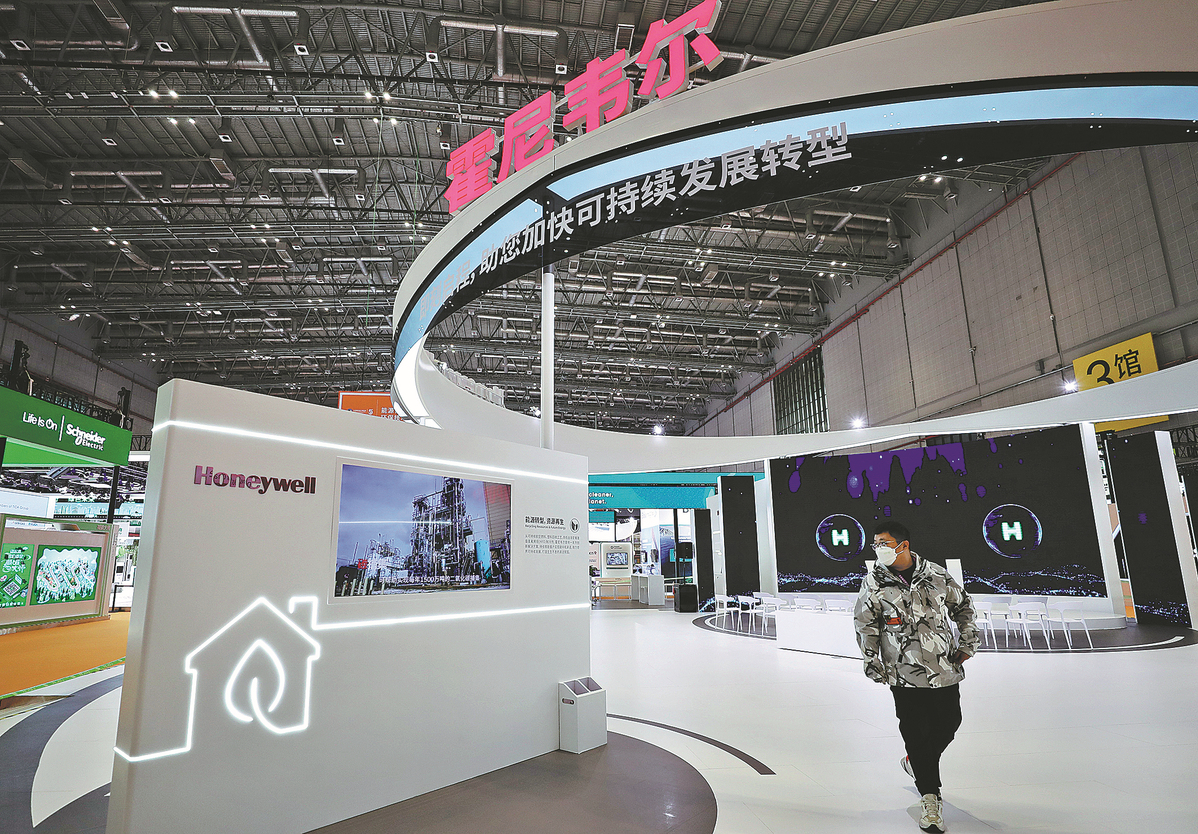 US-based industrial conglomerate Honeywell is optimistic about the prospects of hydrogen development in China as the country has been sewing up its hydrogen energy plan to further facilitate carbon peak ambitions.
"We are optimistic about the prospects of the hydrogen industry in the country, which is expected to further facilitate China's energy transition," said Henry Liu, vice-president and general manager of Honeywell Performance Materials and Technologies Asia-Pacific.
"Honeywell is willing to further tap the massive potential of the hydrogen market in China and we believe its green ambitions will only accelerate hydrogen development in the country."
Honeywell has been laying out plans in many sectors for hydrogen in China, including hydrogen production as well as raw material applications, he said during the release ceremony of the White Paper of Honeywell Technologies for Hydrogen Industry and Applications in Shanghai earlier this month.
It has recently signed a memorandum of strategic cooperation with Sennics Co Ltd, a subsidiary of Sinochem International Corp, to provide processing technologies and services to Sennics' coal hydrogenation and carbon capture and utilization project. The company has also been providing advanced hydrogen purification technology to Shanghai Baoqing Industry Gas Co, a subsidiary of Baoqing Group, since last year, to facilitate the production and development of hydrogen energy in the Chinese market and promote energy saving and emission reductions in the steel industry, said Honeywell.
Globally, hydrogen has become an important strategic choice for major developed economies seeking to accelerate their energy transformation and upgrading. China is currently the largest hydrogen producer in the world with an annual production output of about 33 million metric tons, according to the National Energy Administration.
Liu believes that hydrogen energy will play an increasingly important role in achieving the goals of carbon peak and carbon neutrality in China, and that with the advancement of technology, large-scale promotion and policy support, China's hydrogen energy industry chain has entered a high-speed development track.
According to a plan on the development of hydrogen energy for the 2021-35 period released by the National Development and Reform Commission and the National Energy Administration in March, China will put in place a relatively complete hydrogen energy industry development system by 2025.
By 2030, China will be seeking a reasonable and orderly industrial layout and wide use of hydrogen production from renewable energy to offer solid support for the carbon peaking goal. The proportion of hydrogen produced from renewable energy in terminal energy consumption will increase significantly by 2035, it said.
Energy market intelligence service firm ICIS estimates that China's ambition to peak emissions by 2030 and achieve carbon neutrality by 2060 will accelerate the development of hydrogen as a fuel for power generation and vehicles.
According to the Hydrogen Industrial Technology Innovation Alliance of China, the country's hydrogen energy industry output value will reach 1 trillion yuan ($140.14 billion) by 2025, while the demand for hydrogen will approach 60 million tons by 2050.