A young teacher reaches children with disabilities
Share - WeChat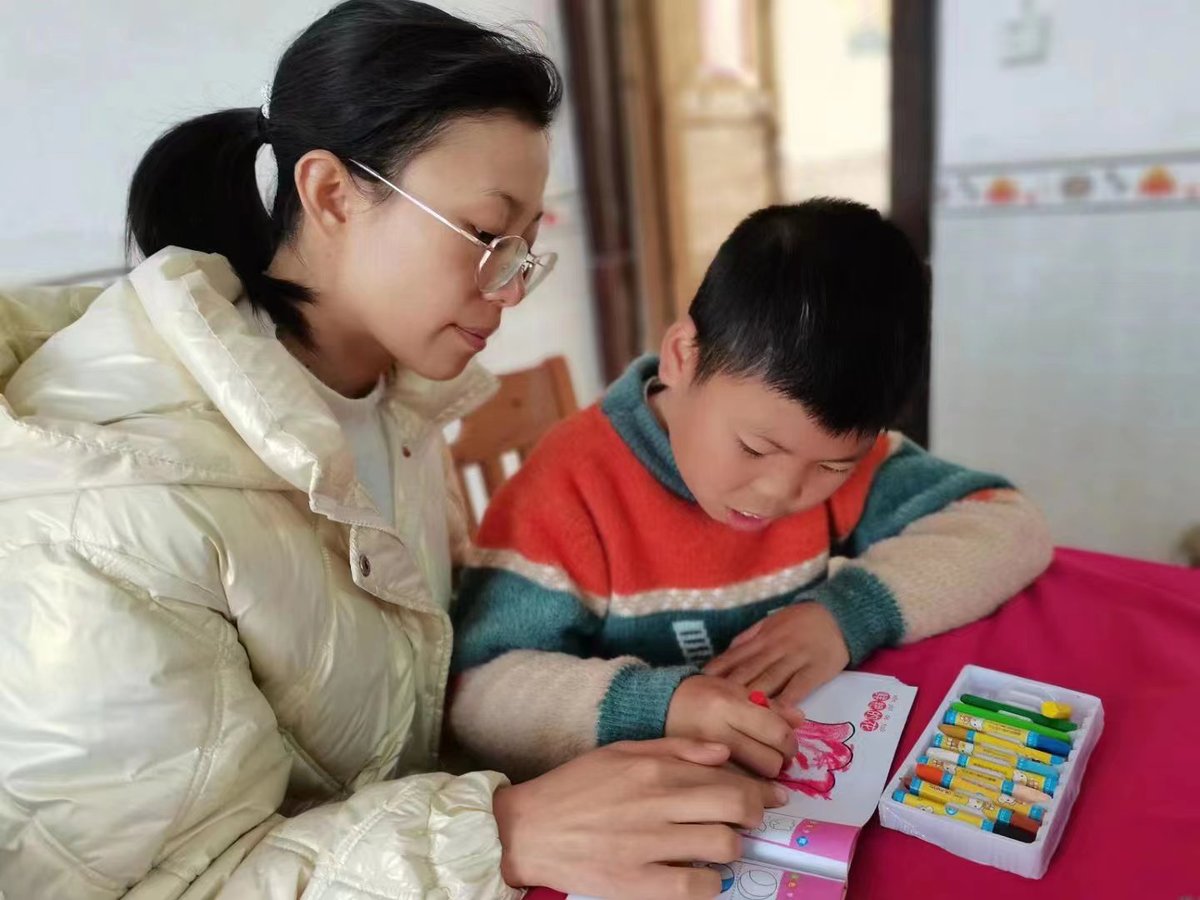 Chen Yanhui in Chaling county of Zhuzhou, Hunan province, has been teaching disabled children at their homes during her spare time over the last six years.
"Every child should be able to enjoy the happiness of learning," she said.
In the county, some children are too sick to go to school — not even a special education school. In 2016, it was proposed that teachers serve them at home, and Chen, a primary school teacher in her 20s, volunteered.
At that time, Chen taught six children with serious cerebral palsy. All the children were all from poor families, four of which had parents who were working in faraway cities.
In September 2018, Chen's father, who is also her colleague, joined her. In recent years, they rode motorbikes and carried blackboards across country roads, despite rain and snow, to reach 21 children with physical disabilities.
Chen Qiu, 19, is the eldest of their students and autistic. She used to lie in bed all day, unwilling to talk or move. With the teachers' help, the young woman now greets people and helps with chores.