EU proposes measures on gas price caps
By CHEN WEIHUA in Brussels | China Daily | Updated: 2022-11-24 09:59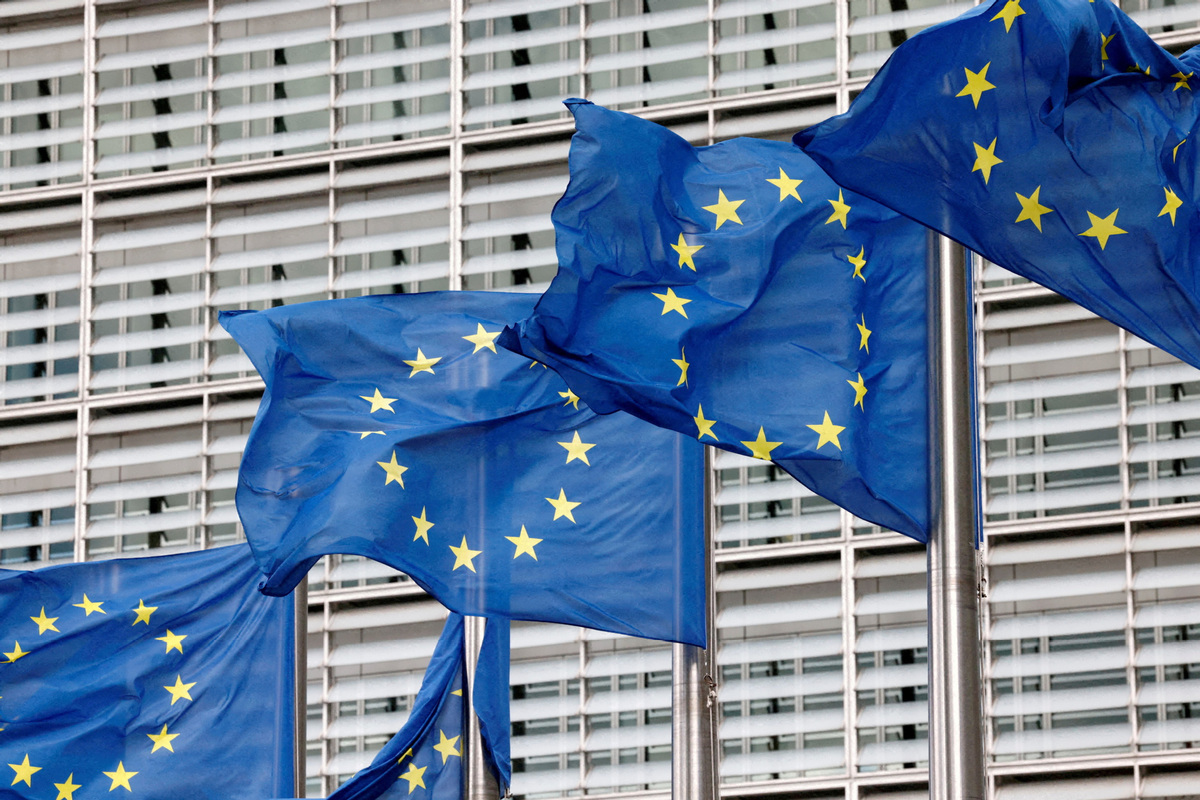 The European Commission announced its long-awaited proposal on Tuesday on steps to limit excessive gas price spikes that have caused concerns among member states.
The "market correction mechanism", as the new steps are called, aims to reduce volatility of European gas markets while safeguarding gas supply security, the commission said.
Natural gas prices have hit record highs across the European Union following the outbreak of the Russia-Ukraine conflict, reaching an all-time high of over 342 euros ($353) per megawatt-hour in August. Prices have fallen considerably these days to around 116 euros.
The commission said the extreme price spike over almost two weeks in August was highly damaging for the European economy, contributing to high electricity prices and inflation.
It said the new proposal is to prevent the repetition of such episodes with a temporary and well-targeted instrument to automatically intervene in the gas markets in case of extreme gas price hikes.
"This is not a regulatory intervention to set the price on the gas market at an artificially low level," European Commissioner for Energy Kadri Simson said on Tuesday. "It is a mechanism of last resort to prevent and, if necessary, address episodes of excessively high prices, which are not in line with global price trends."
If approved by all EU member states, the mechanism will be in place for a year starting Jan 1. It will be triggered only when two criteria are met: If month-ahead prices on the Dutch TTF exceed 275 euros for two weeks, and if the difference between the TTF price and the global liquefied natural gas price is 58 euros or more. TTF, or Title Transfer Facility, is a virtual trading point for natural gas in the Netherlands.
The EU Agency for the Cooperation of Energy Regulators will monitor the markets. And the mechanism will be triggered to prevent trading of month-ahead products above the set price if it meets the criteria.
If prices come down or global market prices also become high, the price ceiling will be deactivated.
EU energy ministers were expected to discuss the proposal in their meeting on Thursday.
Javier Blas, an energy and commodities columnist at Bloomberg, said that when prices hit an all-time high of 342 euros in August, they did not stay above the 275 euros cap for two consecutive weeks.
Simson admitted that it is not a silver bullet to bring gas prices down. "But it provides a powerful tool that we can use when we need it," she said.