Ballet production sees the light
By Zhang Kun | China Daily | Updated: 2022-11-25 08:28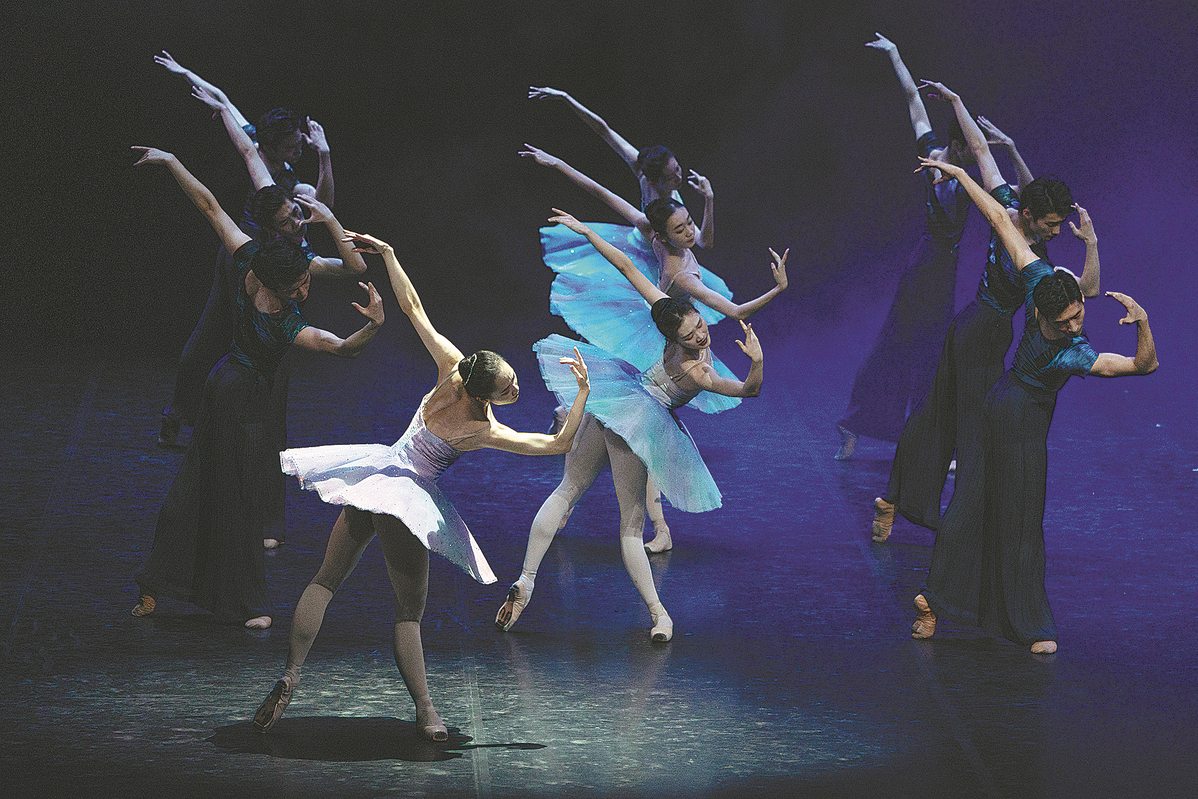 Sanghai Ballet premiered an original production Follow the Light at the Shanghai International Dance Center on Sunday.
The 45-minute production tells the story of a young man's pursuit of light — how he follows and spreads it and eventually becomes part of "the light".
Wu Husheng, the leading male dancer of Shanghai Ballet and its new deputy director, says the production is largely inspired by the music of Ludwig van Beethoven and Claude Debussy.
To create a dialogue between dance and music, Wu has rearranged the third movement of Beethoven's Moonlight Sonata and Debussy's Clair de lune (Moonlight), giving his choreography a smooth flow with enriched layers.
Wu says the creative integration of dance and music is key to the performance.
"As dancers we have to rely on our body language rather than any other tools to tell a good story and touch the audience," he says.
He also credits Xin Lili, the company's director, for keeping faith in him throughout the years. This is the fifth choreographed project by Wu, who received his first choreography assignment from Xin in 2017.
"At that time, she (Xin) seemed to be the only person in the world who believed that I had the potential to become a choreographer," Wu says.
On June 5, Shanghai Ballet's livestreaming of the rehearsal for Follow the Light was watched by what Xin describes as an unexpected crowd of 410,000 viewers.
"Audiences participated in the creative process of our new production in this new way, and we felt greatly encouraged," Xin says. "This is our production of the year, and we had to overcome many difficulties during the creative process."