Achievements made in reducing air pollution
Share - WeChat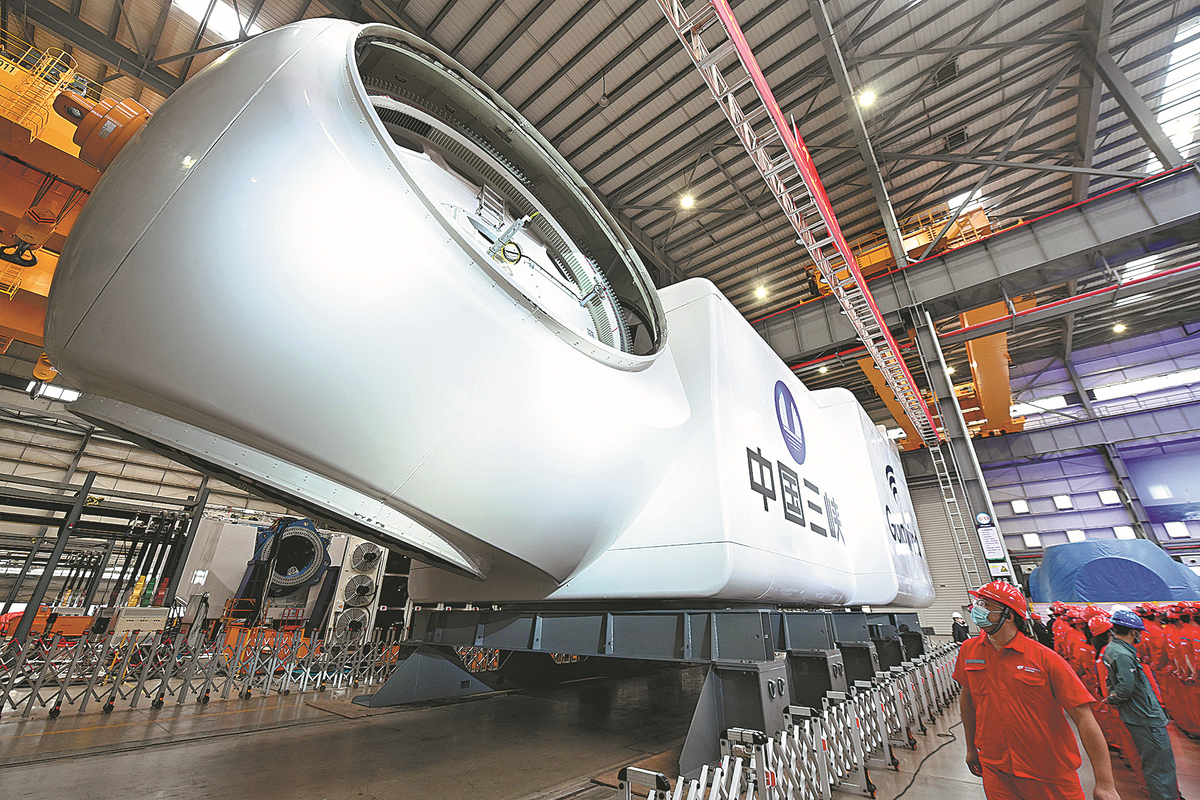 China has managed to realize a win-win between socioeconomic development and environmental protection in its action to enhance air pollution control since 2013, said Li Haisheng, president of the Chinese Research Academy of Environmental Sciences.
Li made the remark on Thursday during an annual meeting of the heads of national environmental science institutions from China, Japan and South Korea, which was held virtually this year.
Since 2013, when China launched a national campaign to beef up air pollution control, "regions across the country have all experienced remarkable improvement in air quality", he said.
The 74 major cities that started to monitor PM2.5 (particulate matter with a diameter of 2.5 micrometers or less), saw the density of the pollutant drop by 56 percent in the past 10 years, he continued.
The significant improvement happened as the country's GDP sustained consistent, fast growth, he said, adding this is a result of the country's endeavor to accelerate green transition.
Great efforts, for example, have been made in China to optimize the industrial structure. Since 2013, China has phased out production capacity in the steel industry by 300 million metric tons and in the cement industry by 400 million tons, he noted.
"The country has comprehensively introduced extra-low emission standards in all key industries, and has established the world's largest clean coal-fired power supply system," he said.
He said two-thirds of the increase in the country's energy consumption in the past 10 years was met by renewable energy.
Li also highlighted the significant contributions from scientific research to the air quality improvement, especially the research conducted under the banner of the National Joint Research Center for Tackling Key Problems in Air Pollution Control, which was launched in 2017.
About 2,900 researchers from 295 research institutions across the country have participated in the work of the center, which aims to eradicate heavy air pollution events in the Beijing-Tianjin-Hebei province cluster, said Li, who is also head of the center.
The center has established an integrated ground-air-space monitoring and observation network, he noted, to help analyze the roles of emissions, meteorological conditions, chemical reactions and the cross-regional transportation of air pollutants in heavy air pollution events, and thus figure out the causes and sources of such events.
The work has helped control the key pollutants of PM2.5 in winter and ozone in summer, he said. Coal-fired power generation, steel, construction material and diesel-powered trucks, as well as scattered, small-scale coal consumption, have been listed as key areas for air pollution control.
The team has worked out detailed lists of emission sources and tailored, differentiated solutions to address air pollution for each of the 28 major cities, he continued.
Research shows that the concentration of PM2.5 in the region decreased by over 30 percent from 2018 to 2020, he said. These efforts have simultaneously helped reduce carbon dioxide emissions by roughly 200 million tons.