Special bonds key to shoring up economy
By ZHANG YUE | China Daily | Updated: 2022-11-25 09:48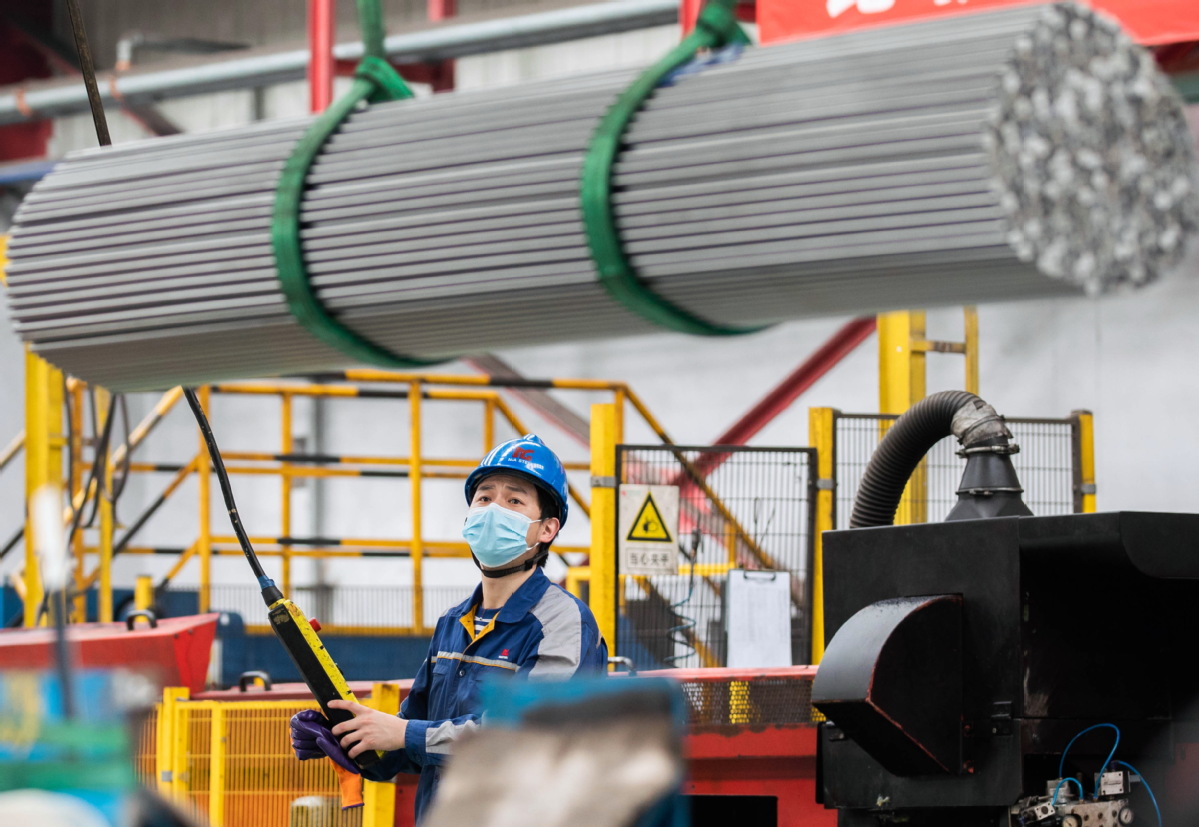 Special local government bonds, particularly those with recent early issuance in some provinces, are playing an increasingly important role in stabilizing China's overall growth and improving growth quality this year, experts said.
The finance department of Fujian province announced earlier this month that on Nov 1, the Ministry of Finance issued the province's balance quota of special-purpose bonds worth 103.4 billion yuan ($14.48 billion) for 2023 ahead of schedule, an increase of 33.9 percent over the previous year.
Funds released from these newly issued bonds will be used to support the construction of key projects in transportation, infrastructure, new energy projects and new infrastructure, according to its statement.
In a similar vein, a number of provincial-level governments are also advancing preparation work for projects eligible to apply for special local government bonds for the coming year, indicating that the role of such bonds in catalyzing investments will be brought into full play.
The timing of the issuance of the special local government bond quota for the following year comes earlier this year and the scale has increased, said Gao Ruidong, chief economist at Everbright Securities, adding that in previous years, early issuance of the following year's bond quota usually comes around December. Gao estimates, based on the special bond quota received by Fujian province, that the total amount of special bonds that will be issued ahead of schedule may come in at around 2 trillion yuan.
These moves of early issuance came months after the executive meeting of the State Council urged in August that the balance of the special-purpose bond quota worth over 500 billion yuan should be well utilized under law and issued by the end of October, hoping that this will help boost effective investment, spur consumption and address the problem of insufficient loan demand.
"With Fujian announcing the precise time and quota of such early issuance of bonds, this means that special local government bonds will play an increasingly integral role in stabilizing growth," Gao said.
He said that the early issuance of special local government bonds will help stabilize the economy in the first half of 2023.
"Compared with last year and also 2020, the early issuance of these bonds indicates the consistency of fiscal policy. It also helps local governments with project reserves so that special bonds can be issued and put into use at an earlier time in 2023," he said.
In the fourth quarter and into next year, special local government bonds will actively energize growth in areas such as new infrastructure, Gao said.
China's Ministry of Finance said in an announcement on Nov 5 that in the first nine months, special local government bonds worth over 3.54 trillion yuan have been issued. During the January-September period, local government bonds were issued at an average interest rate of 3.03 percent.
By the end of September, China's outstanding local government debts stood at around 34.71 trillion yuan, within the official limit of 37.65 trillion yuan for this year, the ministry said.
Li Keaobo, deputy director of the Tsinghua University Academic Center for Chinese Economic Practice and Thinking, said that this year, the role of these special bonds has been indispensable compared with the previous two years, as a slump in property sales, as well as tax and fee cuts in supporting businesses, have brought certain pressure for local governments.