Cost-of-living crisis casts shadow over Black Friday across Europe
Share - WeChat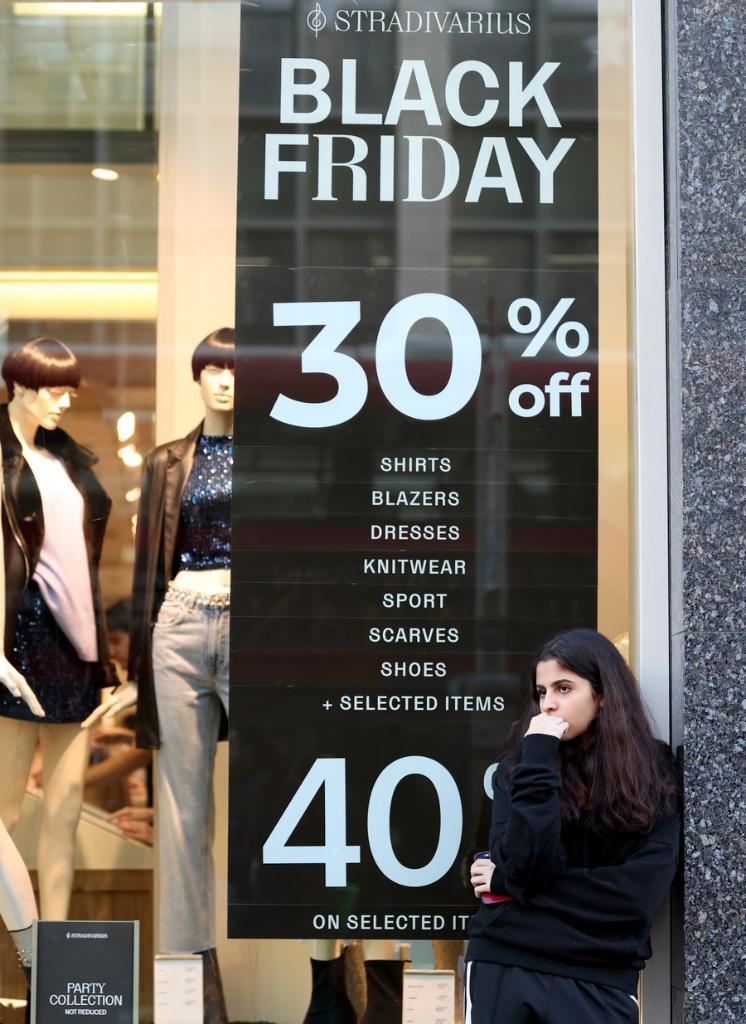 LONDON -- Retailers across Europe usually experience high footfall in the Black Friday shopping frenzy but as this year surging prices have eroded real wages and reduced living standards, consumers tend to stay more cautious about their spending.
Lily, a customer in the United Kingdom (UK), told Xinhua that she had to scale back her shopping plan in light of the high inflation rate. People "hold on to their money a little bit more" and are "a bit more cautious with what they're buying nowadays, especially since Christmas is round the corner," she said.
Inflation in the UK rose by 11.1 percent in October, hitting a fresh 41-year high. After taking inflation into account, average regular pay fell by 2.7 percent between July and September, the largest fall in growth since comparable records began in 2001, according to the Office for National Statistics (ONS).
Amid the worsening cost-of-living crisis, UK consumer confidence in November still neared historic lows after it touched bottom in September, surveys conducted by the market research company GfK showed.
"Retailers are desperate for some spending cheer but the worry is that it could turn out to be more of a Bleak Friday," analyst Susannah Streeter at financial services company Hargreaves Lansdown said.