GM to launch more than 15 EVs in China
By CAO YINGYING | China Daily | Updated: 2022-11-28 08:57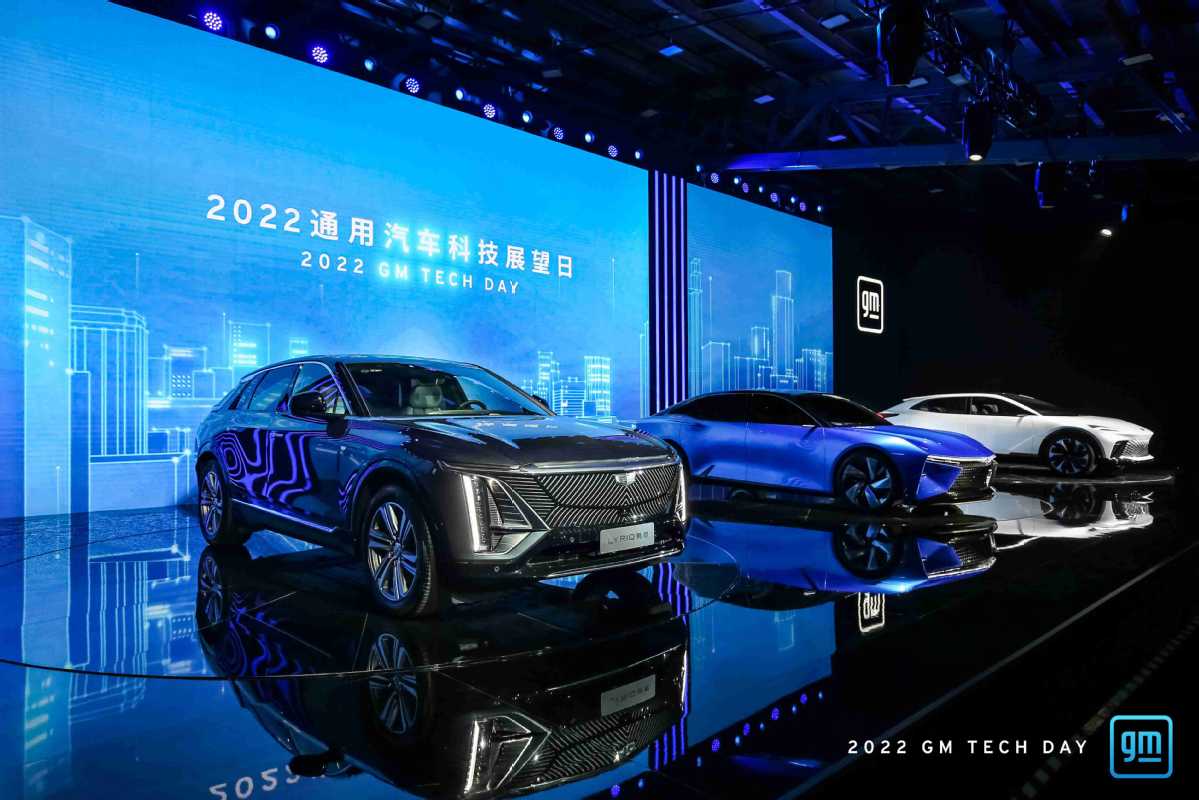 General Motors announced on Tuesday it plans to roll out more than 15 Ultium-based models in China by 2025 when its electric vehicle production capacity is expected to surpass 1 million units. It also reinforced its commitment to making EVs more connected and intelligent in the world's largest auto market.
GM China launched the flexible Ultium EV platform in 2021. "GM is accelerating the introduction of Ultium-empowered EVs in China to support the market's move toward an all-electric future," Julian Blissett, president of GM China, said at a company event held in Shanghai on Tuesday.
Following the Cadillac Lyriq all-electric SUV, which started deliveries in September, a wide range of Ultium-based models across brands, segments and body styles are ready for rollout in China. The first Ultium-based Buick model will debut in China later this year.
The Ultium-based Chevrolet FNR-XE concept made its world premiere on the event, which shows Chevrolet's new generation of electric intelligent connected vehicles developed for the Chinese market. The first Chevrolet Ultium-based EV will be delivered in China by the end of 2023.
The second Ultium-based models of Cadillac and Buick will be launched in 2023. The carmaker also plans to introduce new plug-in hybrid technologies in the next two years, according to Wang Yongqing, general manager of SAIC GM.
GM China will import its halo models featuring Ultium technology, such as the GMC Hummer EV truck and the Cadillac Celestiq, through The Durant Guild platform.
To support the rapid rollout of EVs, a new Ultium Power Center in Wuhan, Hubei province, will soon begin operation. Together with its sister center in Shanghai which opened in 2021, it will use industry-leading intelligent manufacturing processes to assemble battery packs for locally produced Ultium EVs.
"Modern electric vehicles are not simply electric propulsion systems, but rather provide a transformative experience with intelligent driving and connected features. Our customers now expect their vehicles to be a seamless part of their digital lives, especially in China," Blissett said.
To that end, GM is accelerating the introduction of software-defined vehicles. GM's new software-defined vehicle platform will be rolled out in China in 2023. This will enable the frequent delivery of software-defined features and services over the air, just like a smartphone.
GM plans to invest more than $35 billion on EV and autonomous driving fields between 2020-25, Mary Barra, chairman and CEO of GM, said via a video on Tuesday. She highlighted the carmaker's global vision of zero crashes, zero emissions and zero congestion.
Its autonomous driving arm, Super Cruise, is introducing an enhanced version with lane change on demand and automatic lane change this year in China. It will come with richer map information, optimized software controls and a more intuitive user interface.
The local team has gone through an arduous validation, testing and evaluation process. It factors in the unique road conditions and driving habits in China. Now available on the Cadillac CT5, it is to be expanded across the Cadillac lineup by 2025. It is also being rolled out to Buick this year and Chevrolet later on.